Perfect Instant Pot Hard Boiled Eggs
Like many of you, our family's summers are full of day-long outings and lots of time outside! We are about a month into summer and I am realizing how important it is to get a great breakfast for myself and my family- to fuel us for the events of the day and give us a strong start! Because we typically don't have time commitments early in the morning, we have more time to make a yummy breakfast. But, I am also prepping dinner, and packing sack lunches, so even with the extra time I still want to streamline breakfast and make it as easy and filling as possible. Everyone in my clan loves hard boiled eggs and smoothies, so that is our go to! Then we can make more elaborate breakfasts or fulfill special requests on days when I am up for it. Having a batch of eggs ready to eat is especially great since my 3 year old can get them out and peeled herself without even getting me out of bed in the morning. Game changer!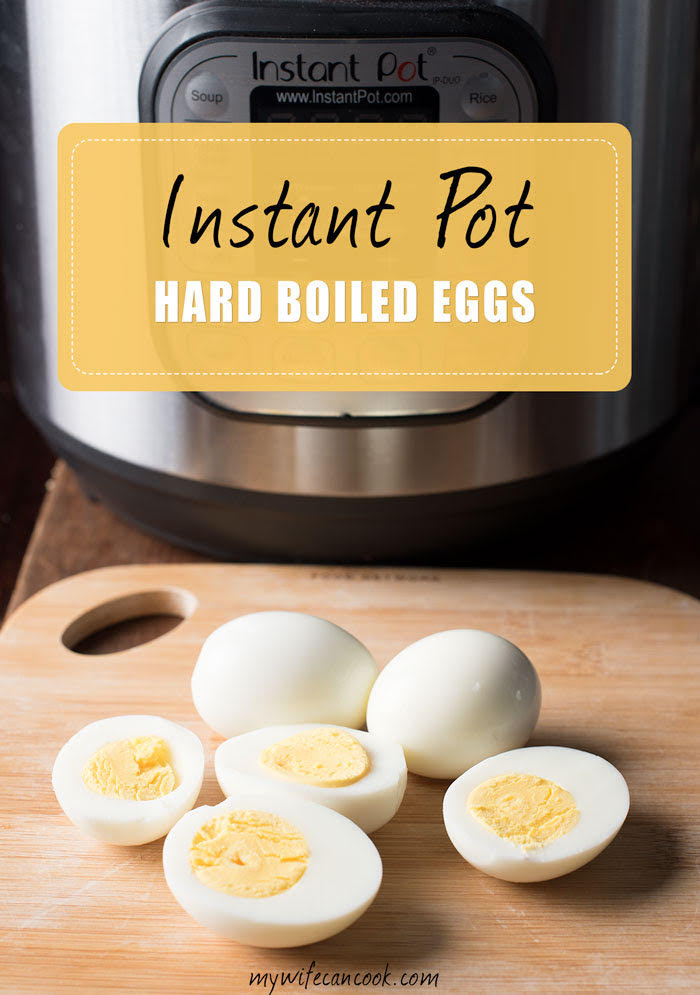 Typically, hard boiled eggs are pretty hard to peel. But cooking them in the instant pot makes all the difference. Easy peasy when they're pressure cooked! I use what is referred to as the 5-5-5 method for the perfect hard boiled egg. This means 5 minutes of cooking time, 5 minutes natural pressure release, and 5 minutes ice bath. It's quick and easy for me to do at the beginning of the week, and also a fun recipe to teach my 7 year old daughter, so she can make them too! Here is what we do:
Put a trivet (or steamer basket) in my instant pot and gently place a dozen or so eggs on the trivet. Add 1 cup of water.
Secure the lid and make sure it is on sealing.
Push Manual and set the time to 5 minutes. My instant pot starts automatically after that.
Let it come to pressure, cook for 5 minutes, then let the pressure release naturally for 5 minutes. When it says LO:05 that means it has naturally released for 5 minutes and you can move the pressure release to Venting to release all remaining steam and take the eggs out.
A 5 minute ice bath is best, but if you don't have ice you can also place the eggs in a colander and turn the faucet on running cool water over them for that time. The idea is that the eggs cool off so they don't continue cooking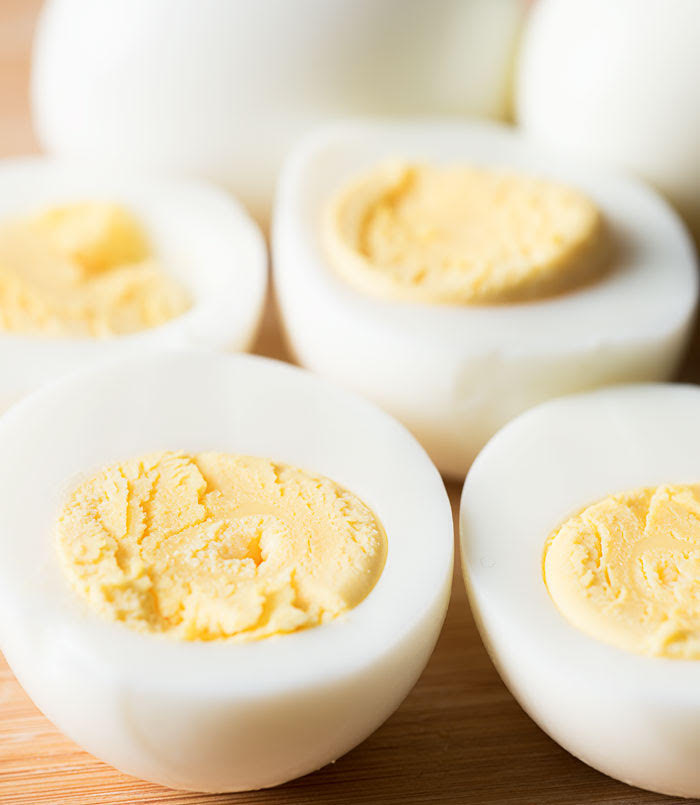 Once you peel an instant pot egg you'll never go back to the stovetop method! It is just too easy! Try it and let me know in the comments what you think!
How to Make Hard-Boiled Eggs in Your Instant Pot
Pour water in Instant Pot. Place steamer basket (purchase the perfect one here!) or trivet on top of water. Carefully place eggs on top of trivet or basket. Secure the lid. Set the pressure release to Sealing. Select Manual setting and set the cooking time to 5 minutes at High Pressure.** While cooking, prepare an ice bath. When cooking is complete, let the pressure release naturally for 5 minutes. Then, move the pressure release to Venting to release all remaining steam. Open the pot and transfer the eggs to the ice bath to cool for 5 minutes. Peel when ready to eat or use.
Prep time:
Cook time:
Yield:
Serving size:
5
Calories per serving:

14




Ingredients:
1
cup
water
1-12
egg
Directions:
Sources:
https://www.tasteofhome.com/article/instant-pot-hard-boiled-eggs/

Stefanie Hathaway
Monthly Newsletter Contributor since 2016
Email the author! stefanie@dvo.com