Fire-Roasted Tomatoes and a Special Herbed Butter
Summer's here and along with it comes TRULY fresh tomatoes. We wait all year for these, right? Well, with truly fresh tomatoes as my theme, let's talk about fire-roasting them (that is, when you're not simply eating them out-of-hand with a dash of salt).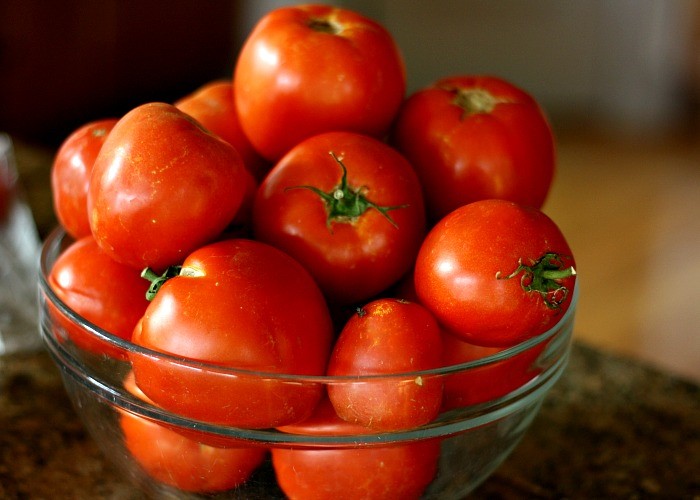 If you're not fire-roasting your tomatoes once in a while, you ought to seriously consider it. You'll be amazed at the smoky flavor the tomatoes pick up when cooked this way. I've read in several places that professional chefs are fire-roasting their tomatoes for almost all their recipes these days (the pros at www.thekitchn is just one example).
Here's a basic tutorial on how to do this. As always, the freshest tomatoes work best for this method, so start there.
1. Pick ones that have a tight skin and smell strongly of ripe tomato.
2. Wash the tomatoes and slice them in half, leaving the skins on.
3. Arrange them on a baking sheet with the cut side down.
4. Move an oven rack to the highest position and turn on your broiler. If you have the option, set the broiler to high.
5. Broil the tomatoes until the skins are blistered and blackened.
6. Rotate the pan a few times for even roasting. This should take about 5-10 minutes.
7. Let the tomatoes sit until cool enough to handle and then slip the skins off.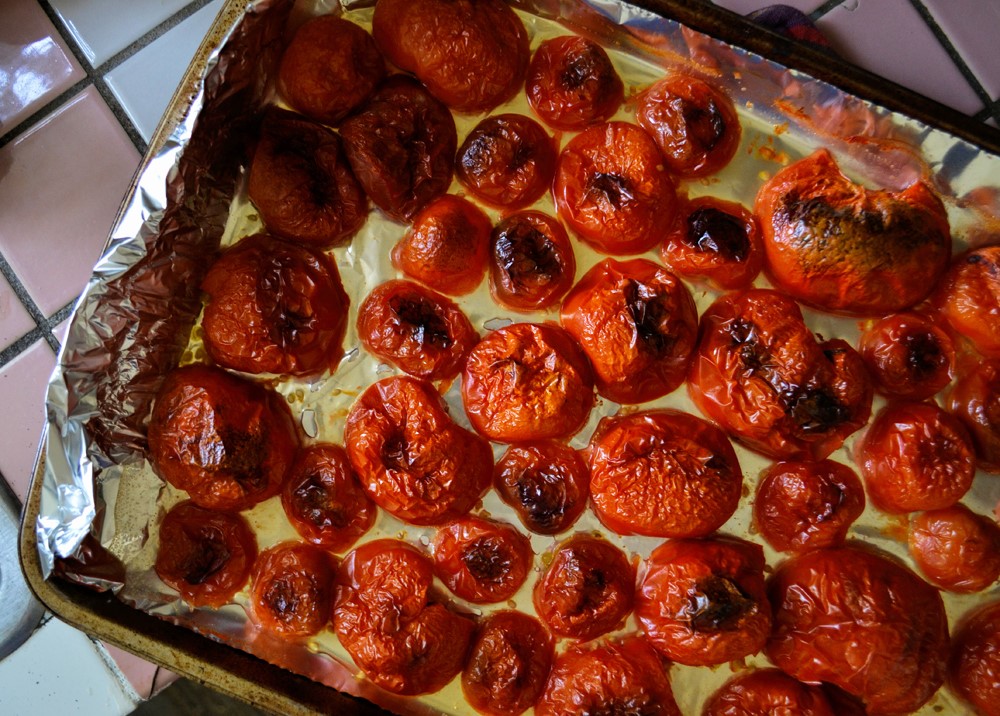 These tomatoes can be substituted in any of your favorite recipes. The chefs at www.thekitchn.com particularly recommend using them in salsas, pasta sauces, and cold salads.
If you find yourself (or your generous neighbors) graced with an abundance of summer tomatoes this year, consider making several batches, dicing the tomatoes, and freezing them for the coming winter. There would be nothing like a bit of fire-roasted TRULY fresh goodness in the depths of winter!
But fresh garden goodness doesn't have to hinge just on tomatoes. How about doing something really spectacular with typically ordinary green onions (aka scallions) and chives? I'm talking about Worcestershire butter. If you're a fan of herbed butter, then you'll really like this idea. This butter is wonderful over grilled meat of any kind, and is really delicious when paired with the above-mentioned fire-roasted tomatoes.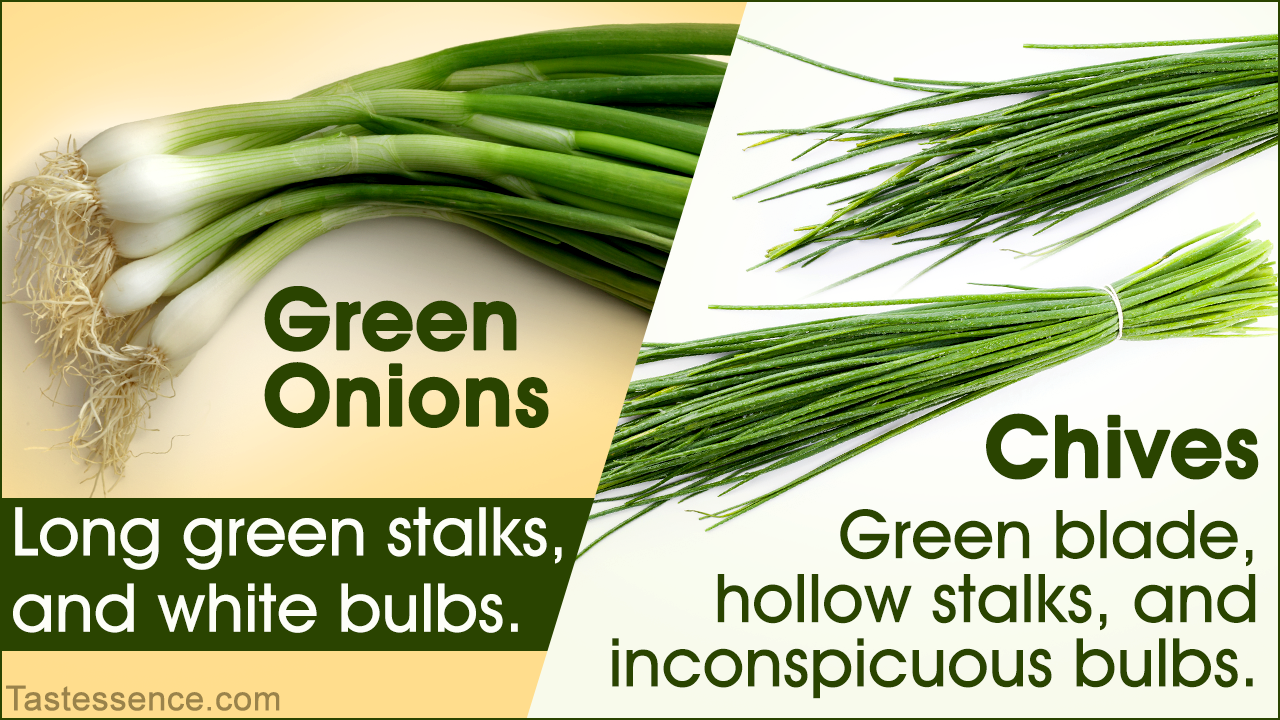 Almost all reviewers gave this 4 stars because not only is it very flavorful, it is easy to make and can be made in advance. One suggestion for grilling was to use 1-inch thick porterhouse steaks; cook for 3 minutes/side for medium rare.
Here, then, is the recipe for this marvelous addition to a TRULY fresh tomato (that's been fire-roasted) or any piece of grilled meat. It's a new approach to always good, herbed butter.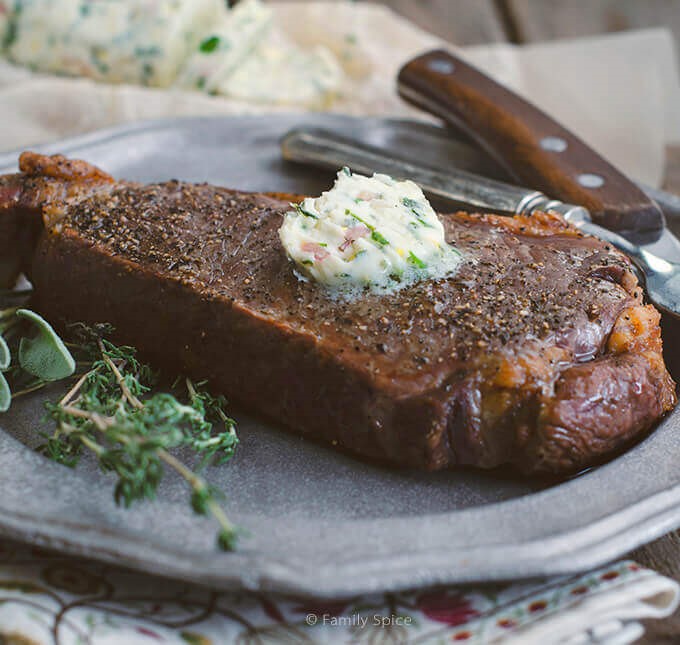 Marinated Tomatoes
Marinated Tomatoes – Full of summer flavors these healthy tomatoes are soaked up with olive oil, balsamic vinegar and fresh herbs. A perfect hors d'oeuvre that everyone will love! Ingredients list … Author: Christina Cherrier Recipe Type: Explore: Bbq, Christmas Salad Recipe, clean eating, side dish, Tomato, vegetarian recipes; This post may contain affiliate links. Please read our disclosure for more info.
Prep time:
Cook time:
Yield:
Serving size:
5
Calories per serving:

28




Ingredients:
4-5
tomatoes
1/3
cup
extra virgin olive oil
2
Tbsps
balsamic vinegar
1
Tbsp
honey
2
Tbsps
finely chopped red onion
1
cloves
1
Tbsp
minced parsley
1
Tbsp
fresh basil
16
ozs
fresh mozzerella
Directions:
Sources:
www.familyspice.com
www.tasteessence.com
www.thedigin.com
www.happymoneysaver.com

Alice Osborne
DVO Newsletter Contributor since 2006
Email the author! alice@dvo.com