Talk About Hitting Pay Dirt A Recipe that's Scrumptious
There's a recipe circulating right now that seems so intriguing. I just had to try it. Maybe you already have? It's sweet potatoes with tahini butter. That's such an interesting flavor and texture combination.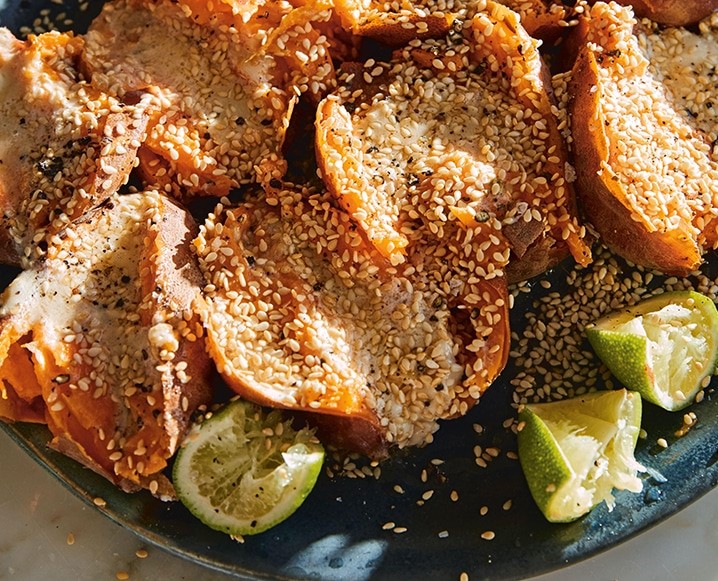 Tahini butter is always worth experimenting with. It contains more protein than milk and most nuts. It's a rich source of B vitamins that boost energy and brain function. And it's loaded with vitamin E, which is protective against heart disease and stroke. And then there are all the important minerals tahini offers, such as magnesium, iron and calcium.
Sweet potatoes are high in fiber, vitamin C, potassium, pantothenic acid (vitamin B5), niacin (vitamin B3), vitamin B6, manganese, magnesium, and copper. They get their orange color from beta-carotene, a very powerful and efficient antioxidant.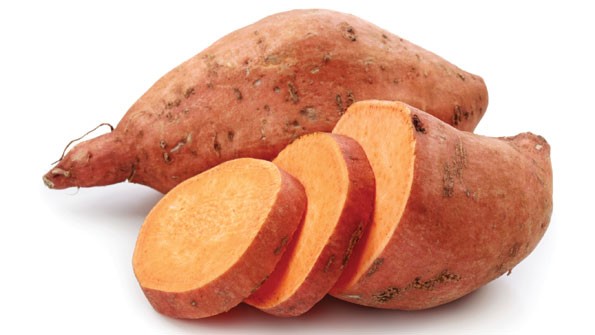 So combining tahini butter with sweet potatoes, then, is not just a brilliant flavor and texture idea, it hits the ball out of the park, health-wise.
The recipe I chose to follow is one I found on the BON APETIT website (www.bonapetit.com). The recipe was created by Carla Lalla Music, who specializes in uncomplicated recipes and streamlined cooking techniques. She's so good at what she does that her cookbook, WHERE COOKING BEGINS (where you can find this recipe), is a favorite with the folks at Bon Apetit and an amazon.com best seller.
I mention her expertise because of her recommendation regarding how to cook the sweet potatoes. She suggests steaming them rather than baking them. This can easily be done in a traditional steamer, a bamboo basket steamer, or even the Instant Pot.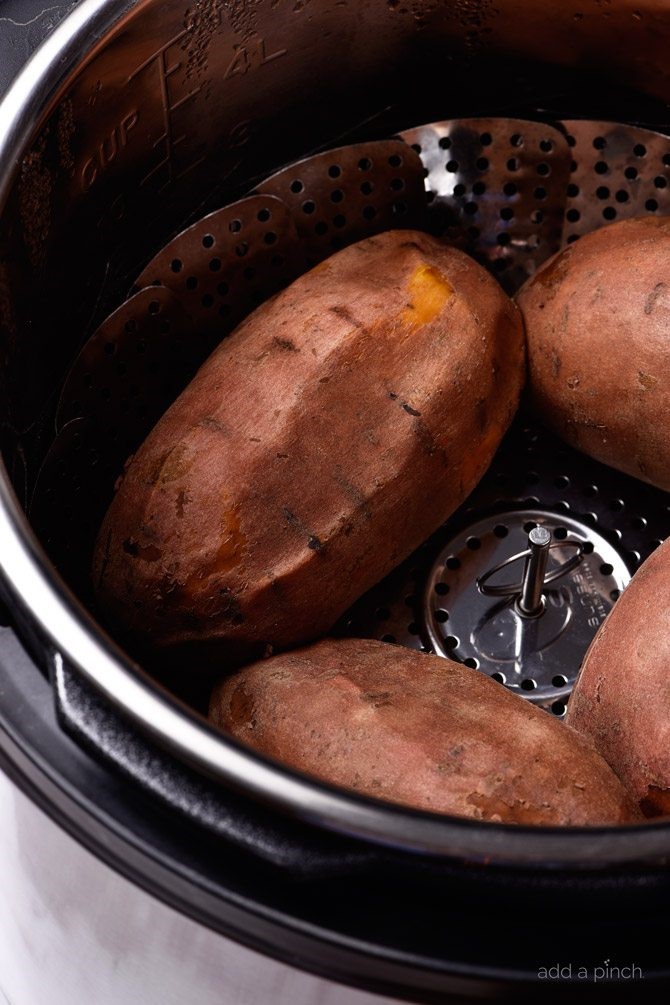 The chefs at Bon Apetit followed her advice, and this is what they said on their site: Steaming offers extreme speed and high hydration, which means that whatever you cook from seasonal vegetables to proteins will be done quickly and always moist. Sweet potatoes in particular benefit from this treatment, which makes their flesh pudding-like and fluffy. And you may think the tahini and butter will never combine with the liquids. Don't give up; it will happen.
So with all this said, I'll close with Carla's wonderful recipe. The Bon Apetit readers who tried this recipe also suggested that you try garnishing other steamed vegetables with tahini butter. And many said this side dish is a terrific accompaniment to grilled chicken or ribs. Isn't it great to find a recipe that's not just scrumptious but actually GOOD for you! Talk about hitting pay dirt!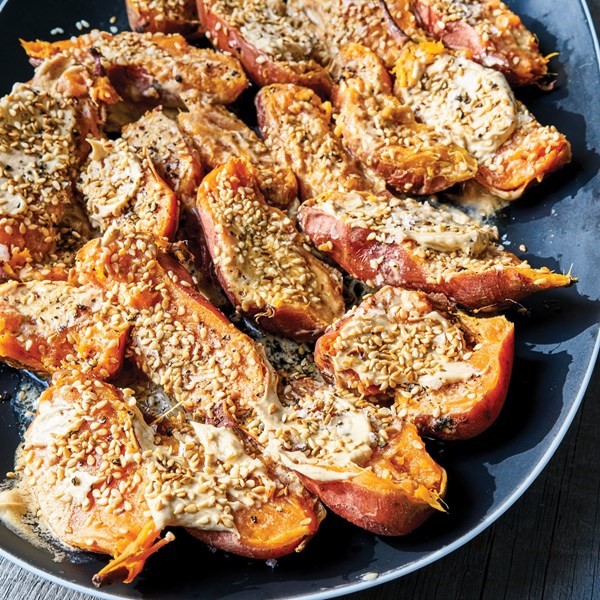 Sweet Potatoes with Tahini Butter
Serving size:
6
Calories per serving:

245




Ingredients:
3
pounds
sweet potatoes
any color (6 small or 3 large), scrubbed
6
tablespoons
unsalted butter
room temperature
1/4
cup
fresh
lime juice
2
tablespoons
tahini seed butter
1
tablespoon
raw
honey
1
tablespoon
low-sodium
soy sauce
1
teaspoon
sesame oil
kosher
salt
to taste
freshly ground
black pepper
to taste
flakey
sea salt
for serving
toasted
sesame seeds
for serving
lime wedges
for serving
Directions:
Bring a few inches of water to a boil in a medium pot fitted with a steamer basket. Prick sweet potatoes with a fork and place in steamer. Cover, reduce heat to medium, and steam until fork-tender, 25–30 minutes.
Meanwhile, smash together butter, lime juice, tahini, soy sauce, and sesame oil in a small bowl with a fork until smooth, about 3 minutes. Season tahini butter with kosher salt and lots of pepper.
Arrange sweet potatoes on a platter or a large plate. Let cool until you can just handle them, then split open and generously spread tahini butter over. Season with sea salt; top liberally with sesame seeds. Serve with lime wedges (this dish really comes alive with lots of bright citrus).

Recipe formatted with the Cook'n Recipe Software from DVO Enterprises.
Sources:
www.pinterest.com
www.chronicallyvintage.com
www.allcreated.com
www.ebay.co.uk
www.berriencounty.smugmug.com

Alice Osborne
DVO Newsletter Contributor since 2006
Email the author! alice@dvo.com