A perfect hors d'oeuvre full of fresh summer flavors!
We have some family friends who come over for dinner on the first Sunday of each month. We cook together, eat together, visit and watch the kids play. This evening is a highlight of the month for all of us! Our turn to host is coming up, and I want to make a really stand out summer side dish. I went to Pinterest, hunting for something seasonal with simple ingredients that looks and tastes good! This marinated tomato dish fit those requirements and more! It is a make ahead dish too, so it's perfect for if you're hosting a party and have other things to prepare as well!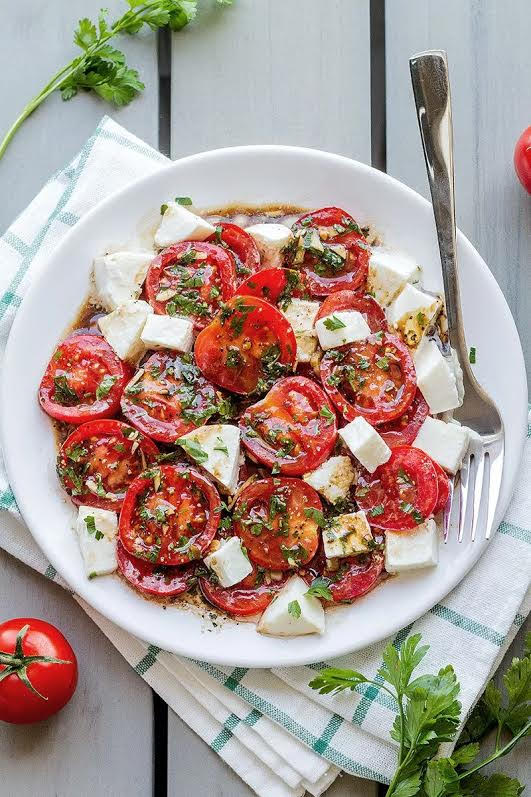 The ingredients are simple. And the steps to prepare this dish are simple.
First, find the very best quality and most flavorful tomatoes you can! This will make or break the dish! Cut tomatoes into ½ inch thick slices and arrange on the base of a large shallow dish.
Next, combine oil, balsamic, honey, finely diced onion, garlic, parsley, basil, salt and pepper in a jar. Shake this vigorously to emulsify and pour it over the tomatoes in the dish. Cover.
Let this marinate at room temperature for 2-3 hours, or for longer if in the refrigerator. If refrigerated, take it out to come to room temperature before serving. Once you're ready to serve, garnish with mozzarella and more chopped fresh herbs as you wish!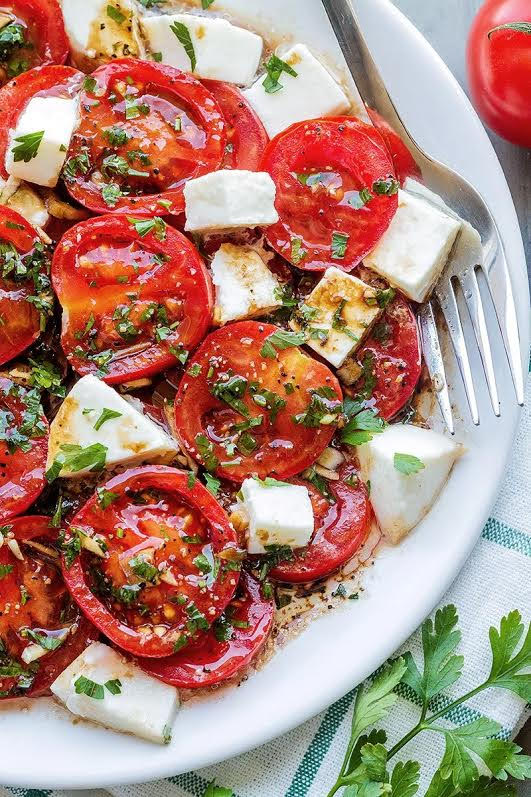 Enjoy the summer living!
Sources:
https://www.eatwell101.com/marinated-tomatoes-recipe

Stefanie Hathaway
Monthly Newsletter Contributor since 2016
Email the author! stefanie@dvo.com