Peanut Butter Powder- Not Just For Shakes!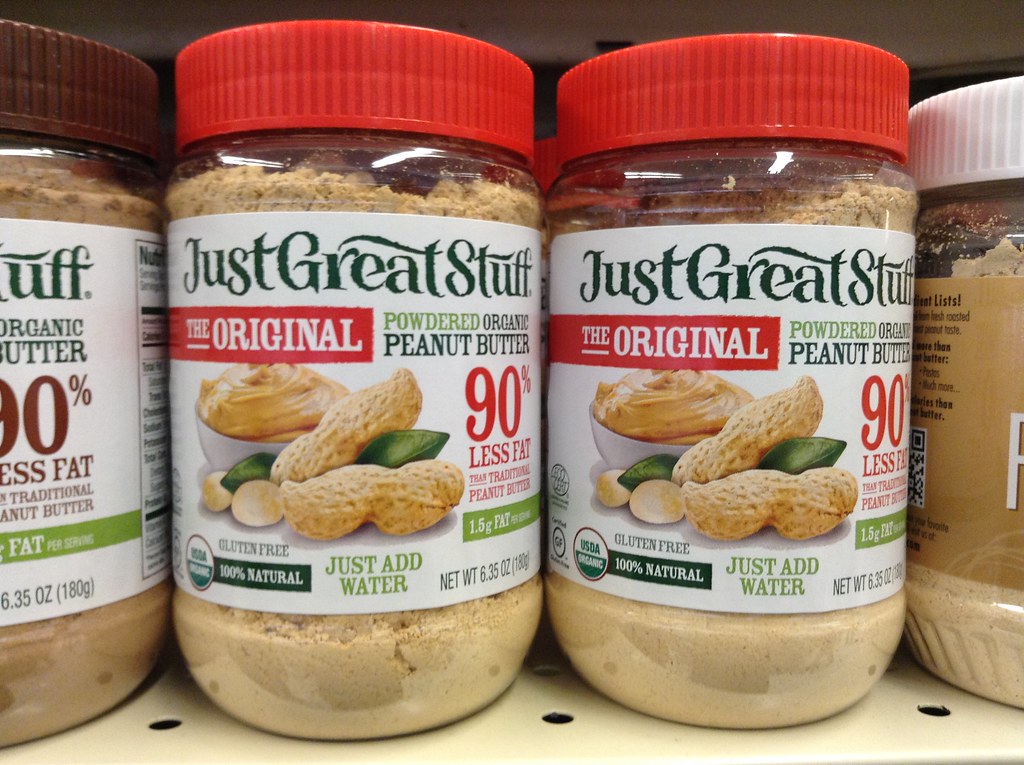 Have you heard of peanut butter powder? It's something a lot of people have become interested in lately! It's basically ground up peanuts. They crush the peanuts to get rid of as much oil as they can and then grind up what's left- and voila! You've got peanut butter powder. This is a great option for people who are watching their fat intake and/or trying to lose weight. Sometimes you want that peanut butter flavor without all the extra calories!
However, because it's a more processed food, you will be getting some additional sweetener and salts, so that's definitely something to keep in mind. Sometimes staying true to the original is better- but I think moderation is good in all things! There are times I use good ol' regular peanut butter, and there are times that peanut butter powder is a great alternative! There are so many ways to utilize it in the kitchen!
*Add to smoothies/shakes. This is probably how I see it used the most- but it is a great low-calorie way to get that peanut butter flavor! My favorite is vanilla almond milk, chocolate protein powder, bananas, peanut butter powder, and ice- it's like a giant milkshake! SO tasty.
*Eat with apples. Apples dipped in peanut butter is one of my favorite snacks! If I'm looking for a low-fat way to indulge, I just mix up a little peanut butter powder with water and I'm able to enjoy this snack while eating WAY fewer calories. The consistency is definitely different from regular peanut butter, so keep that in mind if trying it for the first time!
*Add to oatmeal. My kids LOVE peanut butter oatmeal. I add a little bit of sugar and some peanut butter powder and they love it! I also like that it's giving them a little protein, so they stay satiated a little longer.
*Put on toast! Add a little water to get the consistency you want, and use it as a base on your morning toast/bagel! I love topping it with banana slices and a little bit of honey!
*Sprinkle on popcorn. I haven't tried this but I bet it's tasty! Especially a bag of kettle corn! What a fun way to shake things up! You could even pop plain popcorn and make your own mix of peanut butter powder, powdered sugar and salt, or you could go the savory route and create a mix with peanut butter powder, crushed red pepper, lime rind and salt for a more Thai vibe.
*Mix in yogurt. Sometimes vanilla yogurt just gets boring. A sprinkle of peanut butter powder changes the flavor and makes it something new! Add a few chocolate chips to make it a treat!
*Add to ice cream. If you're a huge peanut butter fan, you can make any flavor peanut butter! Cookies n' cream, chocolate, s'mores- it could be really fun to experiment with this! If you like to make your own ice cream, you could do all sorts of fun homemade versions! Peanut butter and jelly (add a swirl of jelly and a ribbon of real peanut butter to make it extra decadent!), peanut butter and oreos, peanut butter with chopped Reese's cups and Reese's pieces- that could be super tasty and every peanut butter lover's dream!
*Add to pancake batter. Substitute a little flour (no more than ⅓ cup) for peanut butter powder to give your pancakes (or waffles!) a whole new upgrade in flavor! Plus you get the added bonus of a little extra protein, which is definitely a better way to start the day.
*Add to frosting. Peanut butter cookies have never been my favorite- too boring. But with some peanut butter frosting? I could definitely indulge! Substitute some of the powdered sugar in your favorite frosting recipe for peanut butter powder to make your cookies and cupcakes that much more amazing!
*Peanut sauce. If you've ever been to a Thai restaurant, please tell me you've tried the peanut sauce- SO good! Make your own version at home by combining peanut butter powder with a little bit of coconut milk! You can add soy sauce, lime juice, garlic, and/or honey to create your sauce according to your tastes.
*Mix in your hot chocolate. I'm definitely going to remember this one for the cooler months- peanut butter hot chocolate sounds amazing!
Do you use peanut butter powder? What's your favorite way to use it? I'd love to hear in the comments below!
Sources:
https://www.pexels.com/photo/birthday-break-breakfast-caramel-461430/
https://www.flickr.com/photos/chandlerthompson/32835992534
https://crumblcookies.com/
http://www.waffluv.com/
https://www.instagram.com/rockwellicecream/
https://www.rockwellicecream.com/flavors?fbclid=IwAR3pjigwnIvkiXHOYpK8JSSRbt5vmI8g50_0UDWLZT5EkxKaTHTWITk5Lhk
https://www.provodesserts.com/desserts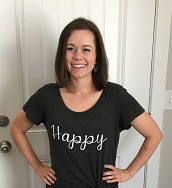 Camille Hoffmann
Monthly Newsletter Contributor since 2014
Email the author! camille@dvo.com