The Best Instant Pot Lasagna & stay cool in the kitchen!
Is there really ever a bad time for a nice slice of lasagna and a crusty piece of Lemonade? I really don't think so. Summer, Fall, Winter or Spring--it's always going to be great idea.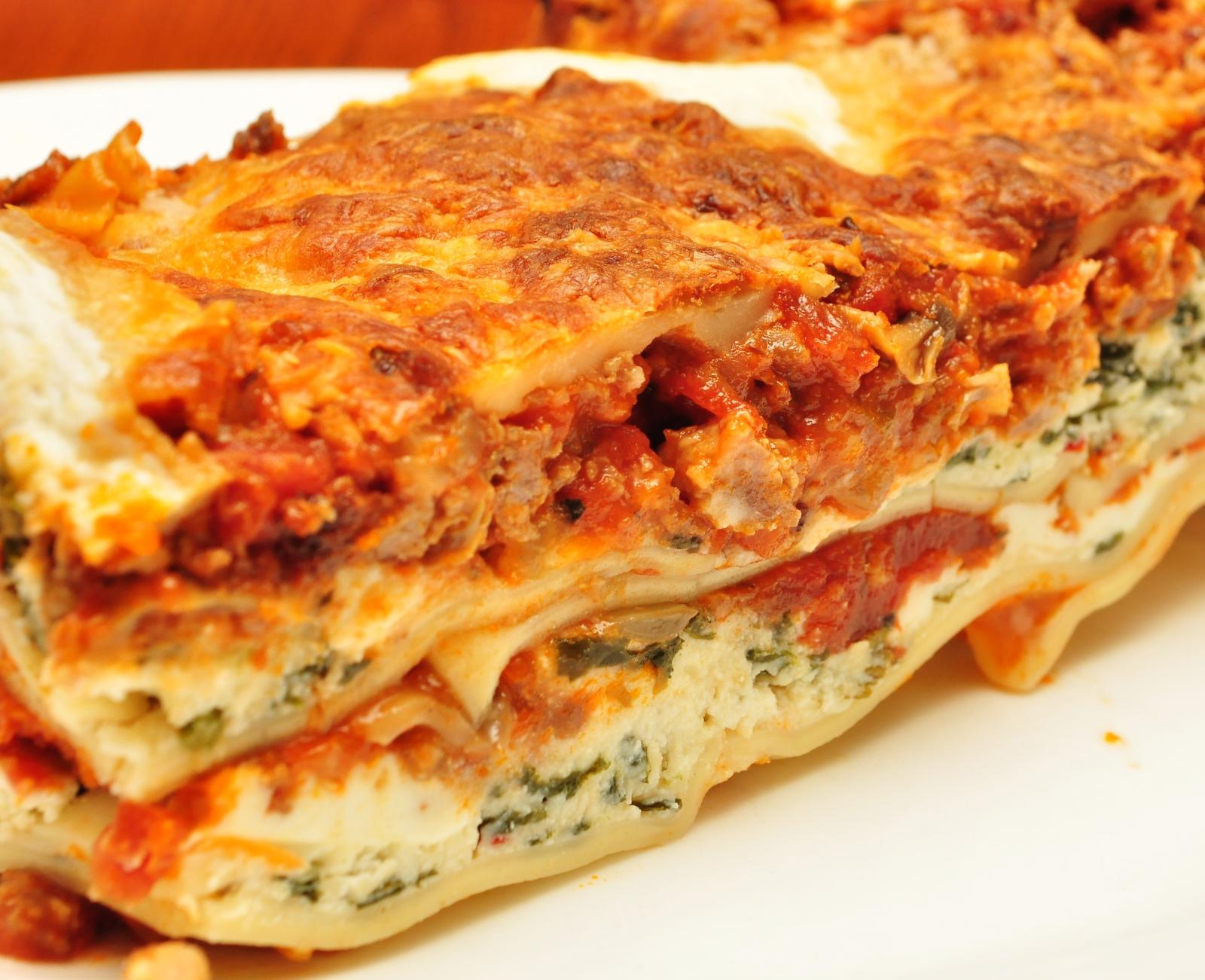 You guys have been asking for more Instant Pot recipes and I have been looking! For my sake too. I feel like slow cookers have been around forever and they are very straightforward and easy. We all have been there--done that and know our way around a slow cooker. For those of us who are relatively new to the pressure cookers, there is plenty yet to learn. It's not quite as no-fuss as a slow cooker. There is a little more to it--knowing how many minutes to cook things, or you can end up with things way under or over cooked.
Thankfully, there are plenty of blessed souls out there who have paved the way for us and have done the trial and error for tons of amazing recipes so it takes out the intimidation for me. One of my favorite websites to find the best pressure cooker recipes is from Sandy at simplyhappyfoodie.com. I owe a big thanks to Sandy for making my dinner times a lot tastier and faster to prepare these meals. She's got it all from thick, creamy yogurt (harder to accomplish than you might think) to corned beef and cabbage. It all looks so tasty and I can't wait to try more of her recipes and report back to you guys.
The one I tried lately of hers that is on the regular rotation now is her pressure cooker lasagna. It really comes together so easily since you either use precooked lasagna noodles, or you can use regular ones if you just lay them in a bath of super hot water for 5 minutes, which is no big deal.
She makes her lasagna in a springform pan, which you lay inside that pot on top of either a trivet with handles (which is basically a circular wire rack that fits at the bottom of the pan) or you can make your own sling out of tin foil.
DIY SLING FOR INSTANT POT RECIPES
If you ever have a pressure cooker recipe that you need a pan inside the pot and you don't have a trivet, you can easily make your own sling to lift out the pan. To do this you simply need 24 inch length of foil and fold it over 3 times the long way. You will have a sling that is 3" x 24". You lay that on the bottom and the pan will rest over it inside the Instant Pot.
After the lasagna is done, which is of course topped with lots of ooey gooey melted cheese, you can broil the top for just a couple minutes so the cheese gets browned a little bit and looks even more mouth-watering.
So get out there, friends, and try this recipe for Instant Pot lasagna and I guarantee you'll love it. And you can pick up on a couple new tricks like using a pan within the pot and possibly even DIYing a sling as well. Wahoo! You'll feel on top of the world!
INSTANT POT LASAGNA
Prep time:
Cook time:
Serving size:
4
Calories per serving:

9




Ingredients:
MEAT MIXTURE:
1/2
lb lean ground beef (85% to 90% lean) you can use all ground beef
1/2
lb ground italian sausage ( you can use all sausage)
1/2
tsp coarse
salt
( 1/4 tsp table salt)
1/4
tsp pepper
1/2
tsp
onion
powder
1/2
tsp garlic powder
1/2
tsp italian seasoning
CHEESE MIXTURE:
1
cup
ricotta
cheese
(or cottage cheese)
1
egg
1/2
cup
mozzarella
cheese
, shredded
1/2
cup
parmesan
cheese
, grated
1 1/2
tsp garlic powder
1 1/4
tsp
onions
powder
1 1/4
tsp italian seasoning
1/2
tsp oregano
1/2
tsp salt (or if your pasta is
sauce
is salty, decrease to 1/4 tsp)
1/2
tsp pepper
1/4
cup
chopped fresh parsley
REMAINING LAYERS:
1
(24 ounce) jar pasta
sauce
(about 3 cups) (i prefer marinara, or use your favorite brand)
1/2
cup
chopped spinach leaves, optional (fresh, or frozen, thawed)
5-6 no boil lasagna noodles (or regular uncooked lasagna noodles that have been soaked in very hot water for 5 minutes)
1/2
cup
mozzarella
cheese
, shredded
1/2
cup
parmesan
cheese
, grated
Directions:
COOK MEAT
1. Set pot to saute and add the beef, sausage, salt, pepper, onion powder, garlic powder, and Italian Seasoning. Cook, stirring, until the meat is cooked.
2. Remove meat, drain, and set aside. Clean out pot and add 1 1/2 cups water to it.
MIX THE CHEESE MIXTURE
1. In a mixing bowl combine the ricotta, egg, mozzarella, parmesan, garlic powder, onion powder, Italian seasoning, oregano, salt pepper, and parsley. Use a fork to mix thoroughly. Set aside.
MAKE THE LASAGNA
1. In a 7" x 3" or 6" x 3" springform or push pan, make a layer of the no-boil noodles by breaking them and fitting them like a mosaic to cover the bottom of the pan.
2. Spread ? of the pasta sauce over the noodles, covering them all.
3. Spread 1/2 of the meat mixture over the sauce evenly.
4. Spread 1/2 of the cheese mixture evenly over the meat.
5. Sprinkle the spinach (if using) over the cheese mixture evenly.
6. Add another layer of noodles, press down on them a little.
7. Add another layer of ? of the sauce.
8. Add the second half of the meat.
9. Add the second half of the cheese mixture.
10. Add another layer of noodles, the last ? of sauce, 1/2 cup of mozzarella, and 1/2 cup of parmesan.
11. Spray a piece of foil with nonstick spray and lightly cover the pan with the foil, enough that water can't get it.
12. Set the pan on a trivet with handles, or sling, and lift the pan into the inner pot that has 1 1/2 cups of water in it.
13. Close the the lid and lock in place. Turn the steam release knob to the Sealing position.
14. Press the Pressure Cook or Manual button (or dial) and choose 24 minutes. High Pressure. It will take 5 minutes or so for the pot to come to pressure.
15. When the cook cycle has ended, let the pot sit undisturbed for 10-15 minutes (10-15 minute Natural Release). Then, turn the knob to the Venting position to release any remaining steam.
16. When the pin in the lid drops down, open the lid. Use silicone mitts, sling, or good pot holders that can get wet to lift the rack with the hot pan out of the pot to a cooling rack. Be VERY careful as it could slip off the rack.
17. Carefully remove the foil. Turn your broiler to 450 degrees F with the oven rack in the middle to top ? position in the oven.
18. Set the pan on the oven rack and let the cheese on top brown to your desired amount. Watch it closely as it doesn't take very long. Every oven is different!
19. Let the lasagna rest for a few minutes before releasing from the pan. This will help it maintain its shape and cool down just a bit.
20. Carefully (pan and lasagna very hot) release the lasagna from the springform pan while it is on a plate.
21. If you used a push pan, set a large can of soup or veggies on a plate and set the push pan on top of the can. Gently and carefully push the sides of the pan straight down. Wear oven mitts or some kind of hand protection as the pan and lasagna will be very hot. Then slide another plate under the lasagna. You might need to use a spatula to help slide it over.
22. Serve with salad and some crusty bread!

Recipe formatted with the Cook'n Recipe Software from DVO Enterprises.
Add Recipe to Cook'n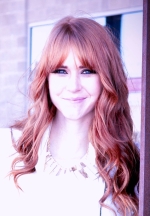 Mary Richardson
Weekly Newsletter Contributor since 2014
Email the author! mary@dvo.com