Dinner in a Pumpkin… Reinvented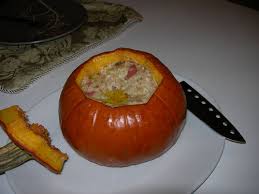 In college, a dear friend and downstairs neighbor of mine, would invite me over regularly on Halloween for her famous "Dinner in a Pumpkin" meal. Inside the pumpkin, she would bake a delicious mixture of rice, ground beef, and mushrooms, all seasoned to perfection. When I got married, I continued the "Dinner in a Pumpkin" meal tradition until I discovered that no one in my family really liked eating it except for me… Well, folks, I am not about to give up on a great tradition so easily! It is time to reinvent the "Dinner in a Pumpkin" idea with some new things to eat inside a pumpkin.
Soup in a Pumpkin... This is about as simple as a fun, Halloween dinner tradition could get! Scoop out the insides of a pumpkin and pour some hot, ready-to-go soup inside. No cooking of the actual pumpkin is required. Your family will love ladling their soup out of a pumpkin.
Dip in a Pumpkin… So maybe the pumpkin at dinnertime doesn't even have to be the main dish?! Scoop out a pumpkin and put some ranch or another favorite veggie dip inside. Place an array of veggies around your pumpkin dip bowl. What a fun (and healthy I might add) centerpiece for your Halloween dinner table.
Fondue in a Pumpkin… Holidays are always a little more fun with some fondue. Make a delicious cheese fondue and put it in a pumpkin. Prepare your favorite things to dip and off you go!
Macaroni and Cheese in a Pumpkin… Okay, this is one I know even my kids would go for! You can use a baked macaroni and cheese recipe and bake it inside the pumpkin or just make some stovetop mac and cheese and serve it inside a hollow pumpkin. If they get a few strands of pumpkin in their pasta, it's an extra veggie bonus!
Dessert in a Pumpkin… If you can't win with dinner in a pumpkin, go for dessert! Does chocolate fondue or pumpkin pie dip inside a pumpkin sound good? How about pumpkin Crème Brule? Baked cheesecakes inside a pumpkin sound divine.
The Internet is plastered with stuffed pumpkin recipe ideas, but you can always start by simply changing the traditional "Dinner in a Pumpkin" recipe too. Make simple substitutions like quinoa instead of rice, rotisserie chicken instead of ground beef, add more veggies, add less veggies… I hope you find something your family will love.
What are some of your family's Halloween dinner traditions? Have a very happy Halloween!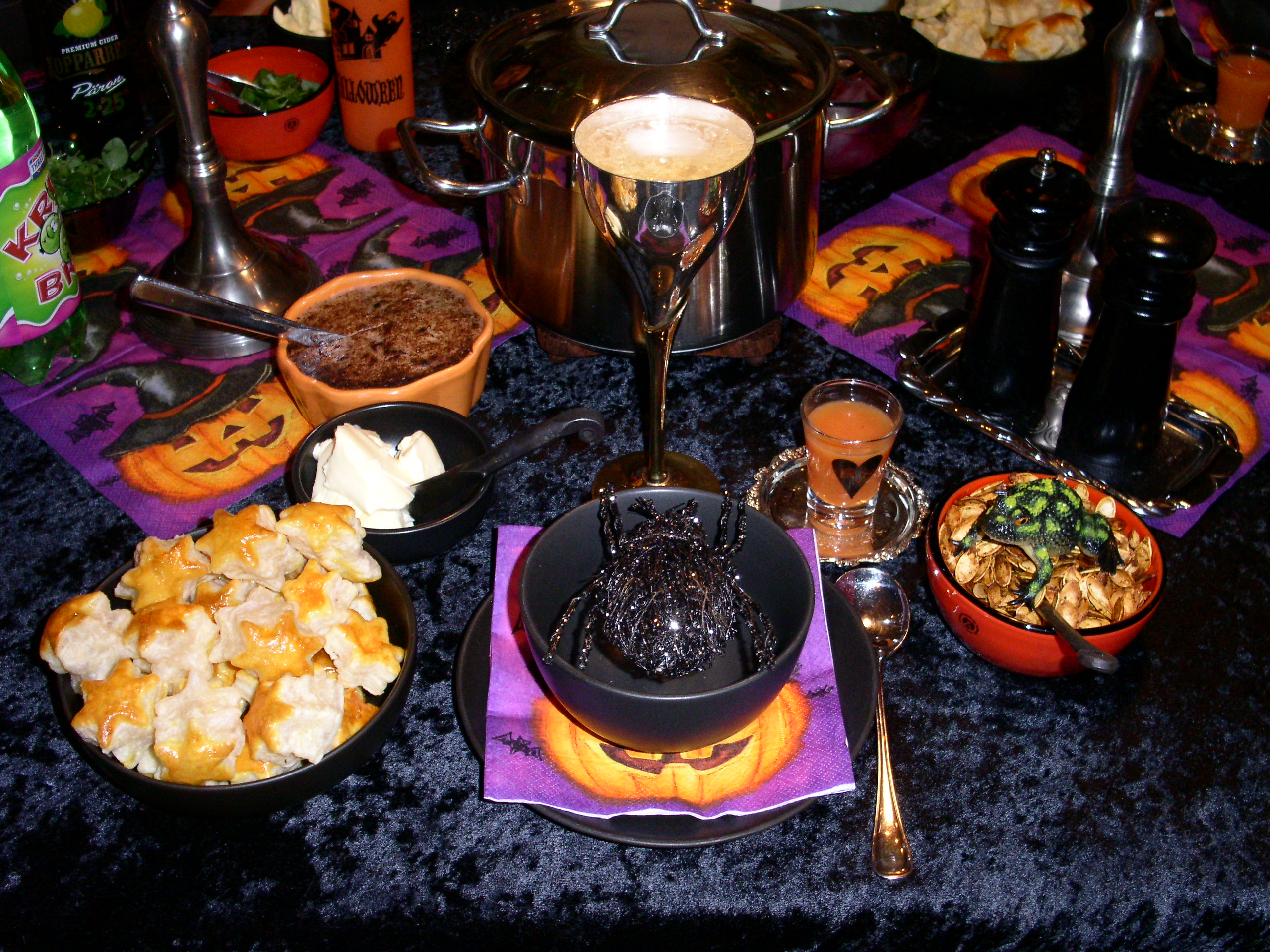 Sources:
http://overthebigmoon.com/9-delicious-dinner-in-a-pumpkin-recipes/
http://www.delish.com/holiday-recipes/halloween/g2941/stuffed-pumpkins-ideas/?slide=16

Cristina Duke
Monthly Newsletter Contributor since 2014
Email the author! cristina@dvo.com