Creative and Clean After School Snacks
My oldest daughter just started Kindergarten last month, so I am a beginner in the after school snack department. I may be early in my journey, but one thing I do know is that I value that time connecting together right after school. Throughout summer, we were planning and looking forward to our "artichoke talks," where we share an artichoke and discuss everything that happened during our separate days. Sure enough, when the first day of kinder rolled around, we were both ready to pick apart an artichoke, dip it in a melted margarine (our preference over butter!) and season salt mixture, and the divvy up the heart between us! Ruby and I have always loved sharing this dish, so it was an easy choice for our after school snack, but you can choose anything that you and your child both enjoy and consider something special together! I hope to continue our artichoke talks throughout the year on traditional days, and share one at more milestone moments like after her first dance or first date. It's fun to share something over time, so it becomes "our thing."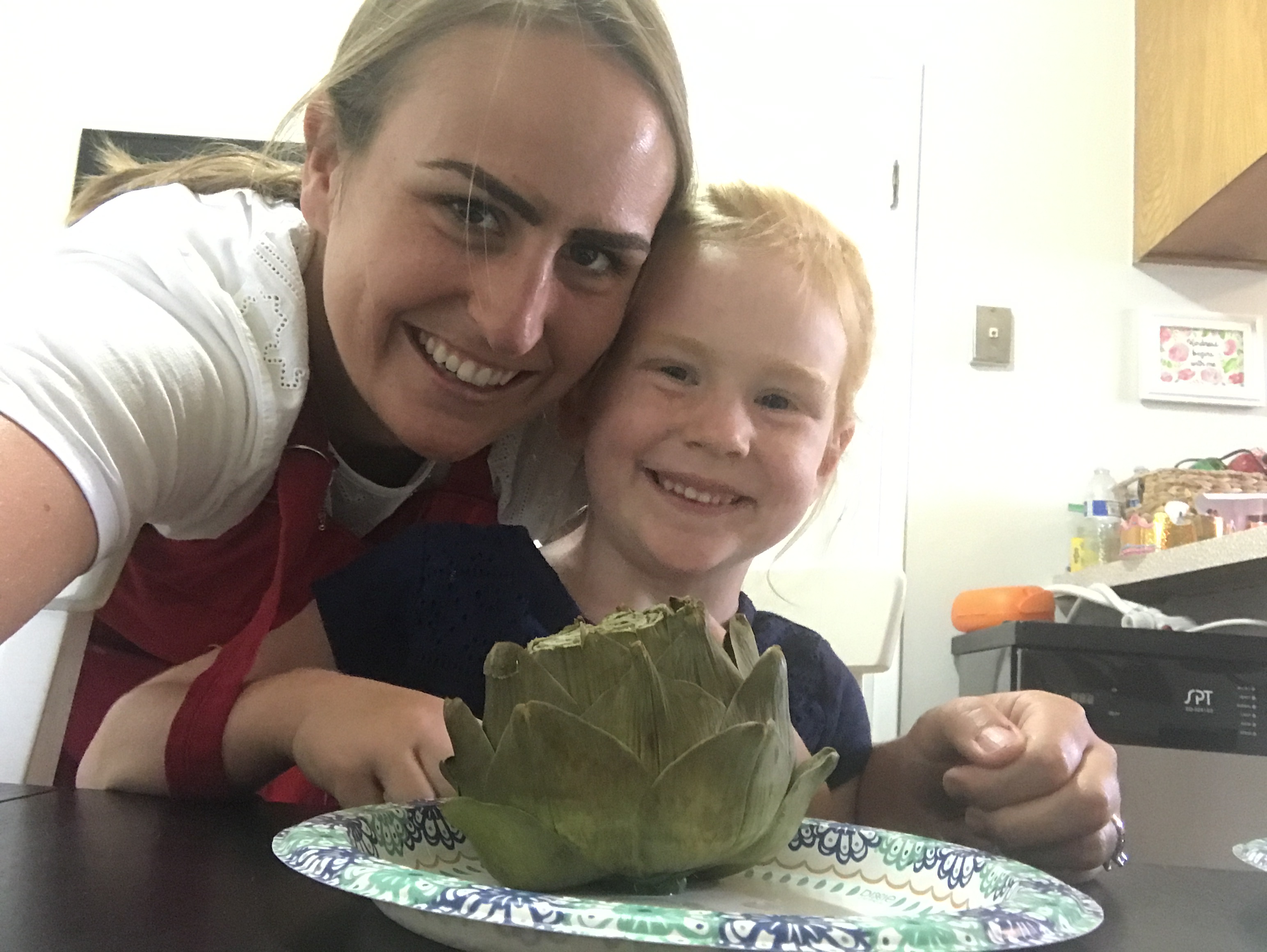 Another thing I have sort of unknowingly done the 4 Fridays she has been in school, is Friday Cookie Day! I don't have my act together enough to provide a prepared or hot snack every day after school, but I have wanted to make Fridays special. And honestly, I do it as much for my husband as I do for my kids! Just a little celebration that says "Yay, we made it to the weekend!" I have also found it convenient to have extra dough available throughout the weekend for ourselves, or to bake up and deliver to a friend!
Most of the time, I've just finished running errands and my youngest is well past her naptime, so snack for my kindergartner is the last thing on my mind. I don't really want her grabbing another granola bar or fruit snack, so I've started brainstorming easy things that she can get or make herself, or things I can prepare ahead of time. Pinterest is such a great resource for things like this, here are a few ideas I found:
Banana and Peanut Butter Honey Roll Ups
These are quick, easy, protein filled and delicious! Just spread peanut butter across a tortilla, slice a banana and lay the pieces on top and drizzle with honey. Then roll it up and slice into bites!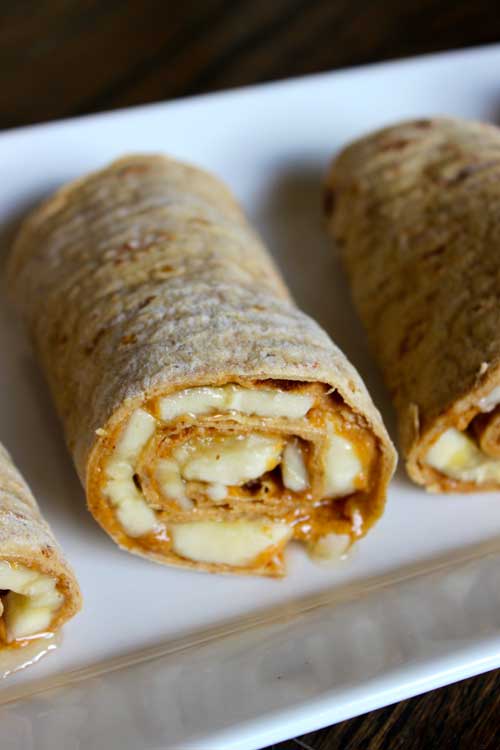 Pizza Pepperoni Bites
These are just a little more involved but not much! Just cut a Pillsbury pizza crust into rectangles, then place pepperoni (or whatever toppings you have on hand) in a line and top with a cheese stick! Now roll up the dough and pinch it shut, spreading butter (seasoned with garlic powder!) on top and bake at 475 degrees for 10-12 minutes! Dip in marinara for some extra flavor and fun!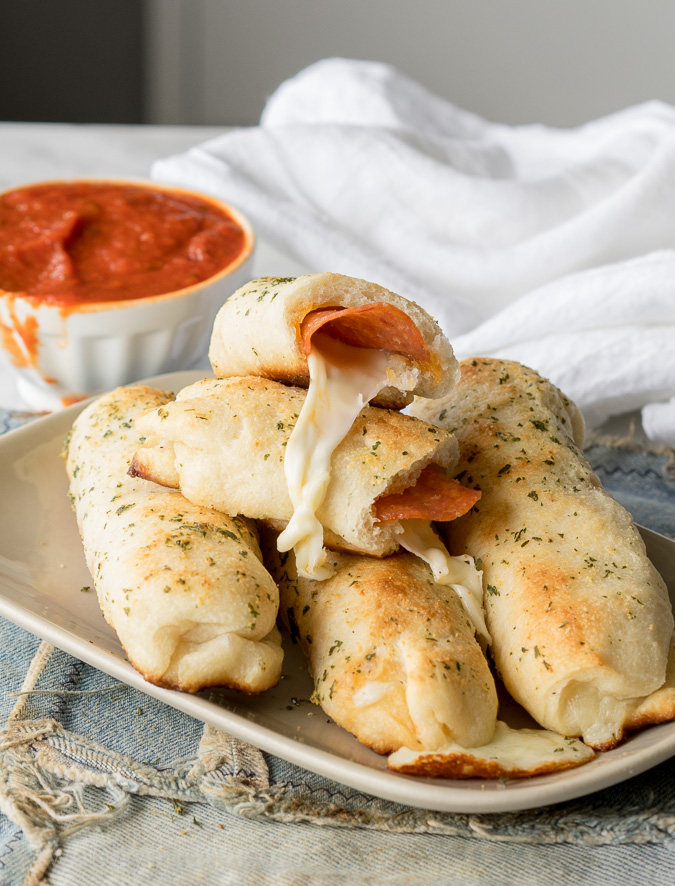 Ants on a Log
This is an old classic that is worth remembering! When I was little, we ate celery with peanut butter inside and topped with raisins. Since I don't especially love raisins, I give my kids craisins instead. Then I get a little pick me up snack in the afternoon too!
What are some of your favorite after school snack ideas? Do you have any special foods that you share together with your kids? Or just as important, an easy but healthy snack that will fuel your child for the rest of the day? Let's help each other out and share the ideas and share the love!
Sources:
https://www.flatoutbread.com/recipes/banana-peanut-butter-and-honey-roll-ups/?pp=1
https://howdoesshe.com/40-healthy-snacks-for-kids/
http://www.iwashyoudry.com/cheesy-pepperoni-pizza-sticks/?crlt.pid=camp.HVd9cPiFknU6

Stefanie Hathaway
Monthly Newsletter Contributor since 2016
Email the author! stefanie@dvo.com