Hot Chocolate for Summer
I love hot chocolate, but don't really drink it in the summertime. I would much rather drink a glass of cold lemonade or a frosty milkshake. (I doubt I am alone in this). There are, however, some great uses for your leftover hot chocolate powder that can be enjoyed even when it's hot outside.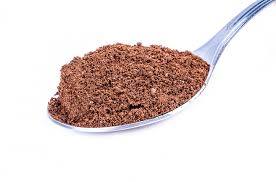 Hot Chocolate Flavored Rice Krispy Treats – I thought this idea sounded clever, easy, and very yummy! When you make your favorite rice krispy treats, add 6-8 Tablespoons of hot chocolate powder to the melted marshmallow mixture. Then mix it with the rice krispies. Rice krispies turned chocolate! Yum!
Hot Chocolate Snack Mix – Raise your hand if you love Muddie Buddies! What is there not to love about Chex cereal covered in chocolate, peanut butter, and powdered sugar?! Instead of melted chocolate chips, try mixing hot chocolate powder with the peanut butter. (You may also need to add a little melted butter to get it to the right consistency).
Hot Chocolate Ice Cream – The Internet is bursting with hot cocoa/hot chocolate ice cream recipes. Some of them require an ice cream maker others are no churn recipes. Heavy whipping cream, sweetened condensed milk and cocoa powder are the only ingredients some recipes call for!
Hot Chocolate Popcorn –Sprinkle your favorite hot chocolate powder on your buttered popcorn. Doesn't get much easier than that!
Hot Chocolate Pudding – Instead of buying a box of chocolate pudding, try making your own pudding mix out of hot chocolate powder.
And my personal favorite… Frozen Hot Chocolate! My once roommate and dear friend, Lara, introduced me to this awesome dessert in college. We made it often and I still love it! There are several frozen hot chocolate recipes out there, but this one is my favorite because it's so easy.
Frozen Hot Chocolate, Serves 3-4
2 cups milk
¾ cup hot chocolate powder (or 3 hot chocolate packets)
3 cups ice
whipped cream (optional)
chocolate shavings (optional)
Directions:
Blend milk, hot chocolate powder, and ice in a blender. Pour in a glass and top with whipped cream and chocolate shavings.
Add Recipe to Cook'n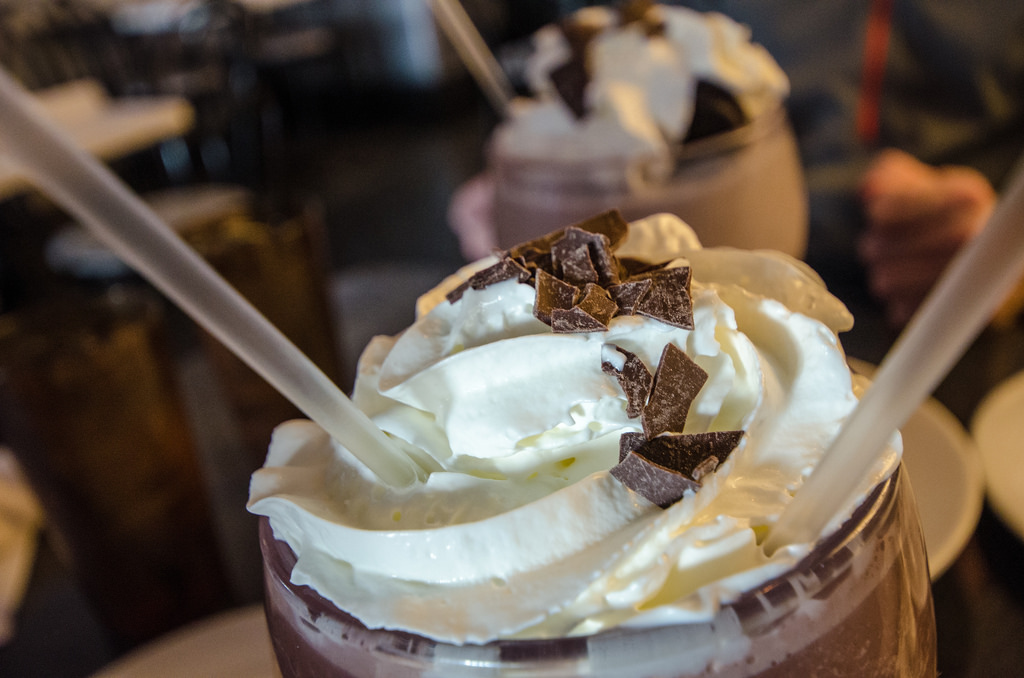 If your hot chocolate powder is going to expire before winter (or even if it's not), you might want to give one of these ideas a whirl. And since there are so many different flavors of hot chocolate now, you can keep experimenting. Mint frozen hot chocolate anyone? Or how about peanut butter cup rice krispy treats? And might I add that all of these recipes taste great with marshmallows on top.
Sources:
https://www.facebook.com/StephensGourmet/
http://www.delish.com/cooking/g1337/hot-chocolate-dessert-recipes/
https://lilluna.com/frozen-hot-chocolate/
http://www.foodnetwork.com/holidays-and-parties/packages/holidays/holiday-central-baking/6-hot-chocolate-desserts-better-than-the-drink

Cristina Duke
Monthly Newsletter Contributor since 2014
Email the author! cristina@dvo.com