Add Some International Flair to your BBQ
One of the best things about summer is all the BBQ that happens. Whenever I walk by the park near my home, I always see people out making some delicious-smelling BBQ. It's great to get a group of friends and/or family together, relax and converse over some yummy grilled food.
One of the hallmarks of BBQ is, of course, BBQ sauce. There are many types of BBQ sauce that range in taste from sweet, to savory, to spicy, to tangy, to smokey. Everyone has a different opinion on what makes BBQ sauce great. For instance, my wife can't stand sweet BBQ sauce, but I tend to enjoy it.
While BBQ sauce really has its roots here in the USA. There are other countries that have sauces for the grilled meat. It would be wise not to discount these foreign sauces, because they can be really delicious. For instance, you can get a Chinese-flavor by using Hoisin sauce. You can also do as they do in Argentina or Uruguay and add Chimichurri to your meat, which is a parsley-based green sauce.
When my wife and I first tried chimichurri on some barbecued meat, we were hesitant. This was something completely different that the normal tomato-based bbq sauce we were used to. However it turned out amazingly. If you ever have a chance to have Argentinian asado, I would recommend to go for it. It truly is mouth-watering.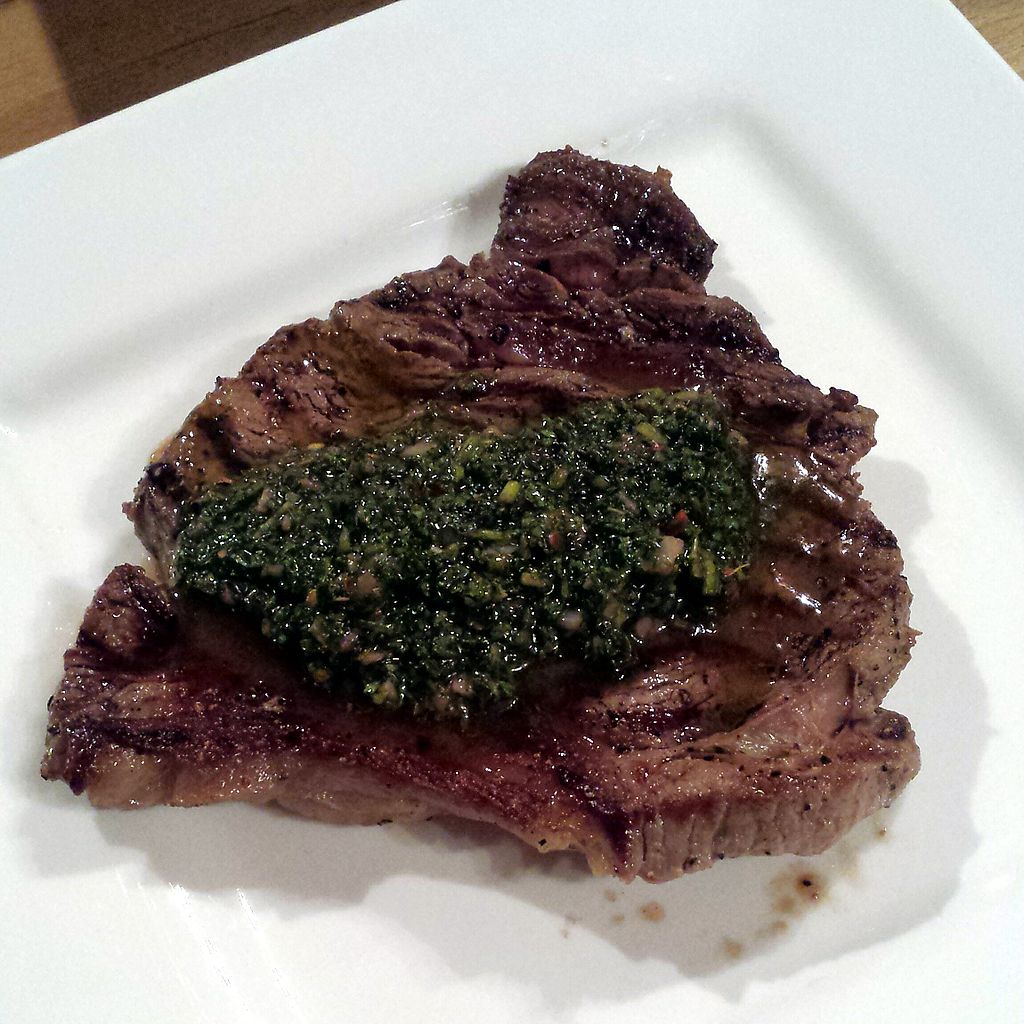 1 Chimichurri Recipe
1 cup chopped parsley

4 cloves Garlic minced

1 teaspoon Salt

1/2 teaspoon Pepper

1/2 teaspoon Red chili pepper flakes

1 tablespoons Dried oregano

1 Small Onion minced

3/4 cup Olive or vegetable oil

3 tablespoons Red wine vinegar

3 tablespoons Lemon juice
Place all ingredients in a food processor or blender until finely chopped, but not pureed.
Add Recipe to Cook'n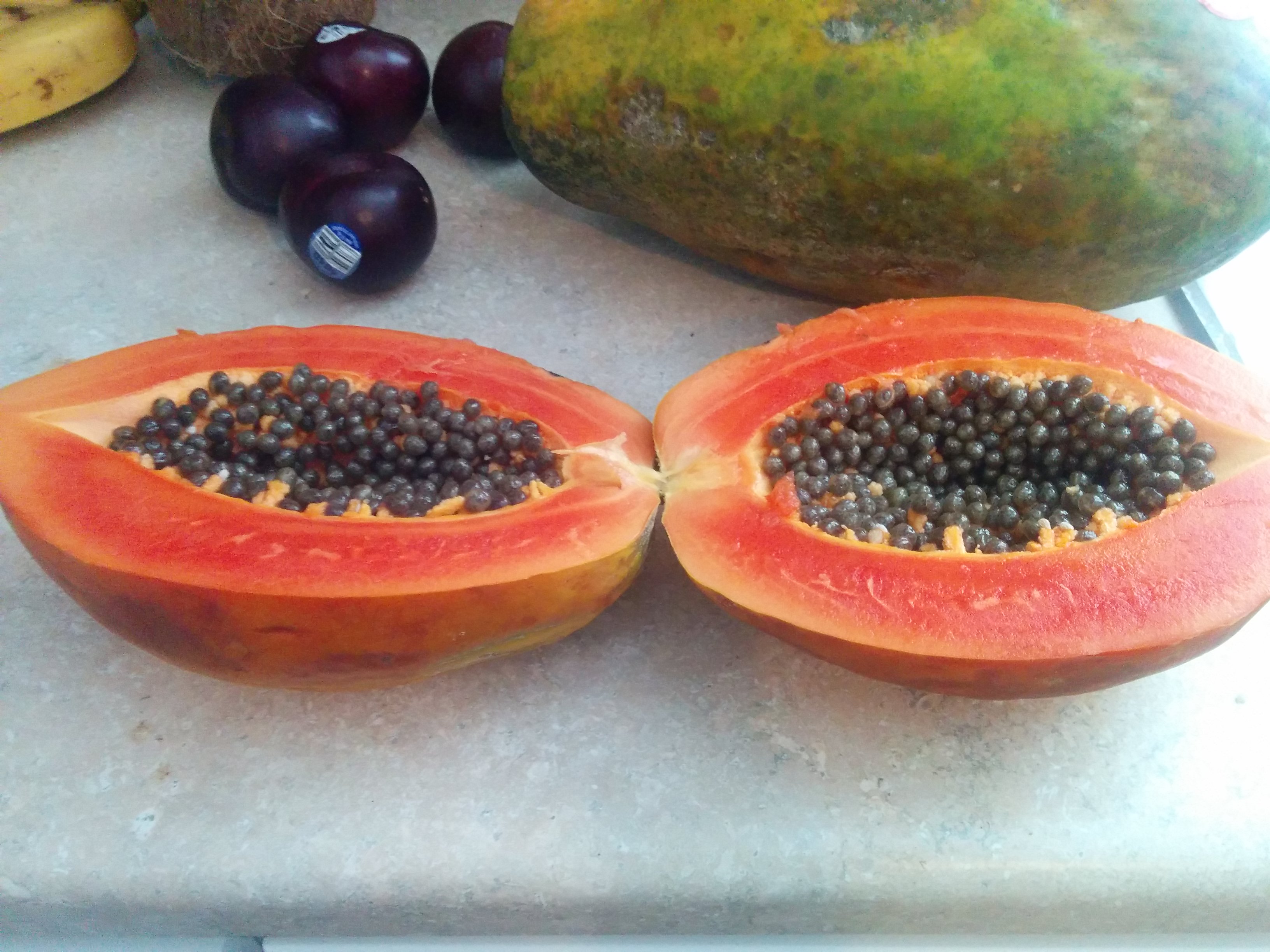 If you don't want to go fully international, it is always fun to do fusion recipes. I once bought a bunch of papaya for a tropical fruit salad and accidentally bought way too much. Rather than have the papaya go to waste, I decided to make a papaya-based bbq sauce. It was great. A perfect blend of sweet and spicy. Here's the recipe for you to try:
2 Papaya BBQ Sauce
1 tablespoon vegetable oil

1 sweet onion finely diced

3/4 cup sugar

1 1/2 teaspoons crushed red pepper

1/2 teaspoon chili powder

1/2 cup lemon juice

1/4 cup rum

1 cup water

1/2 cup seasoned rice vinegar

5 cups large, diced papayas

2 teaspoons kosher salt
Heat the oil in a pot over medium heat, and add in the onion.

Cook, until the onions are translucent, stirring continuously to ensure the pieces do not brown.

Sprinkle the sugar, peppers, chili powder, and lemon juice over the onions, and stir until the sugar dissolves.

Pour in the rum, water, and vinegar.

Bring the ingredients to a boil.

Add in the diced papaya, and adjust the seasonings with the salt, if desired.

Bring the mixture to a boil again, reduce the heat to med-low and simmer covered for 45 minutes.

Take the pan off the heat, and let the mixture cool slightly.

Mash with potato masher for a courser sauce or transfer the mixture to a blender, and puree the sauce until smooth.

Transfer the BBQ sauce to a bowl, and set aside until ready to serve.
Add Recipe to Cook'n
Now when you go to a BBQ this summer, you can impress all your friends with your wide-ranging BBQ flavors! It will break the monotony of the Hunt's and Kraft Original BBQ Sauces that every BBQ has.

Rhett Hildebrandt
Monthly Newsletter Contributor since 2017
Email the author! rhett@dvo.com