The Most Important Chinese Meal of the Year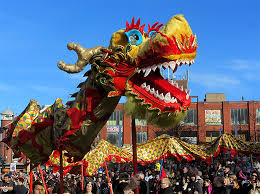 Chinese New Year is on January 28th this year. In 2006, Chinese New Year was on January 29th. That was the year I met my husband…at a Chinese New Year party. Because we met on Chinese New Year, we have continued to celebrate Chinese New Year with our children each year. Our celebration is far from authentic. It usually consists of making paper lanterns to hang throughout the house, a Chinese-inspired dinner, eating fortune cookies, and watching one of our favorite Disney Classics, Mulan. Some years, when I am really on-top of things, I pull out my China lesson plans and teach my kids what I know about China throughout the week.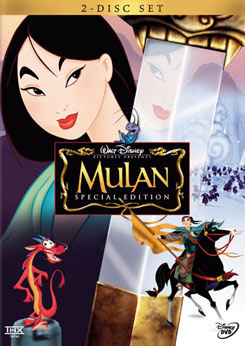 Although I have never been to China, my fascination with China began as a young girl. Growing up in Redmond, Washington, I had many Asian friends. When I was in second grade, I became friends with a girl named Teresa. Teresa has a Chinese heritage. One time, her family took me to "Chinatown" in Seattle. I don't remember a lot of details about the trip, but I do remember being fascinated by the different sights, smells, and sounds of their culture.
As a teacher, I had several opportunities to teach about China and other Asian countries. During my first year of teaching, the mother of one of my students, who had served an LDS mission in Taiwan, came to school and gave our class a Chinese New Year party. She brought several different Chinese foods for the kids to sample as well as a traditional Chinese red envelope for each child. She taught us about the traditional holiday and introduced the Chinese zodiac animals. The class loved it and we learned a lot.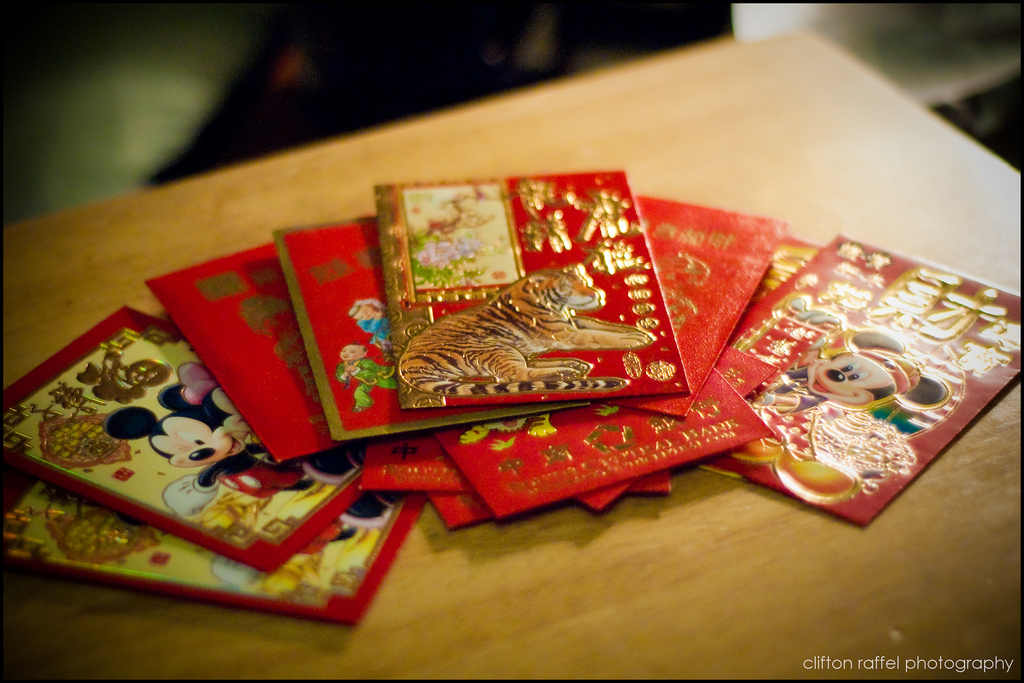 The Chinese New Year meal is the most important meal of the year for the Chinese. It is often a family reunion dinner where extended families come together. Different regions of China and different families may serve different foods at their Chinese New Year feast, but whatever food is served, it is meant to bring good luck and prosperity throughout the upcoming year. Here are a few commonly served foods and why they are served.
Tangerines or small oranges – The words orange and gold sound similar in Chinese. And the words tangerine and luck are similar. Thus, oranges have become a symbol of wealth and good fortune.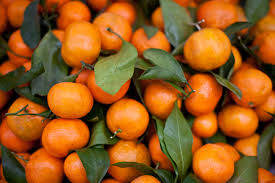 Long Noodles – Dishes prepared with long noodles are used to symbolize long life and prosperity. The longer the noodles, the longer the life.

Whole Fish – The word for fish in Chinese sounds like the word abundance. The fish should be served with the head and tail still attached. This symbolizes a good start and finish to the year.

Dumplings (or Pot Stickers) – Dumplings have been served in China for over a thousand years. Legend says that the more dumplings you eat, the more money you will make that year. Dumplings are filled with minced meat and vegetables. New Year's dumplings are often filled with cabbage and radishes, which means your mood will be gentle and your skin fair.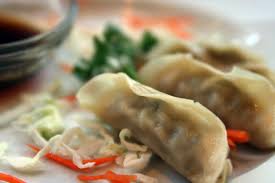 Nian Gao (Rice Cake) – These rice cakes mean "getting higher year-after-year by year." This means you will have a more prosperous business or a general improvement in some aspect of life. The cakes are made differently in different parts of China. Some make it with glutinous rice flour, brown sugar, and oil. Others are made with sticky rice, sugar, chestnuts, Chinese dates and lotus leaves.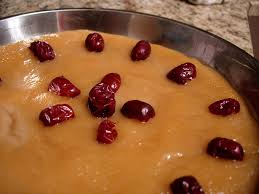 Pork – Pork is a popular meat served at the feast. Because it is a fatty meat, it implies a well-fed year to come.

Mustard Greens – Mustard greens are a common vegetable served at the feast. It is difficult to overcook mustard greens. This is another symbol for longevity or long life.
So if you are looking for a dinner idea on January 28th, consider Chinese! Whether you go with take-out or try to make something homemade, Chinese New Year calls for a celebration. Add something on this list for a prosperous new year. And don't forget to watch Mulan… (wink, wink)
Sources:
http://www.chinahighlights.com/travelguide/chinese-food/chinese-new-year-food.htm
http://www.chowhound.com/food-news/54874/14-good-luck-foods-for-chinese-new-year/
http://www.laweekly.com/restaurants/10-essential-chinese-new-year-dishes-2896054
http://www.huffingtonpost.ca/2014/01/30/chinese-new-year-food_n_4695681.html

Cristina Duke
Monthly Newsletter Contributor since 2014
Email the author! cristina@dvo.com