Alice's Kitchen Picks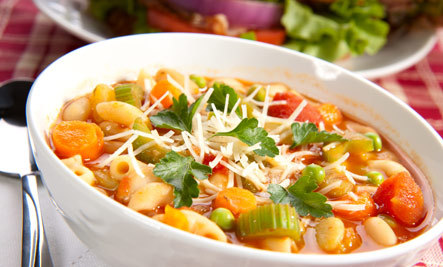 Hoorah for the return of soup season! Don't you love making soup? Me too.
And I like making homemade chicken stock—the foundation of so many great soup recipes. I love the way making stock leaves the whole house smelling great. But besides the tantalizing aromas, I believe homemade chicken stock really makes a difference in most recipes.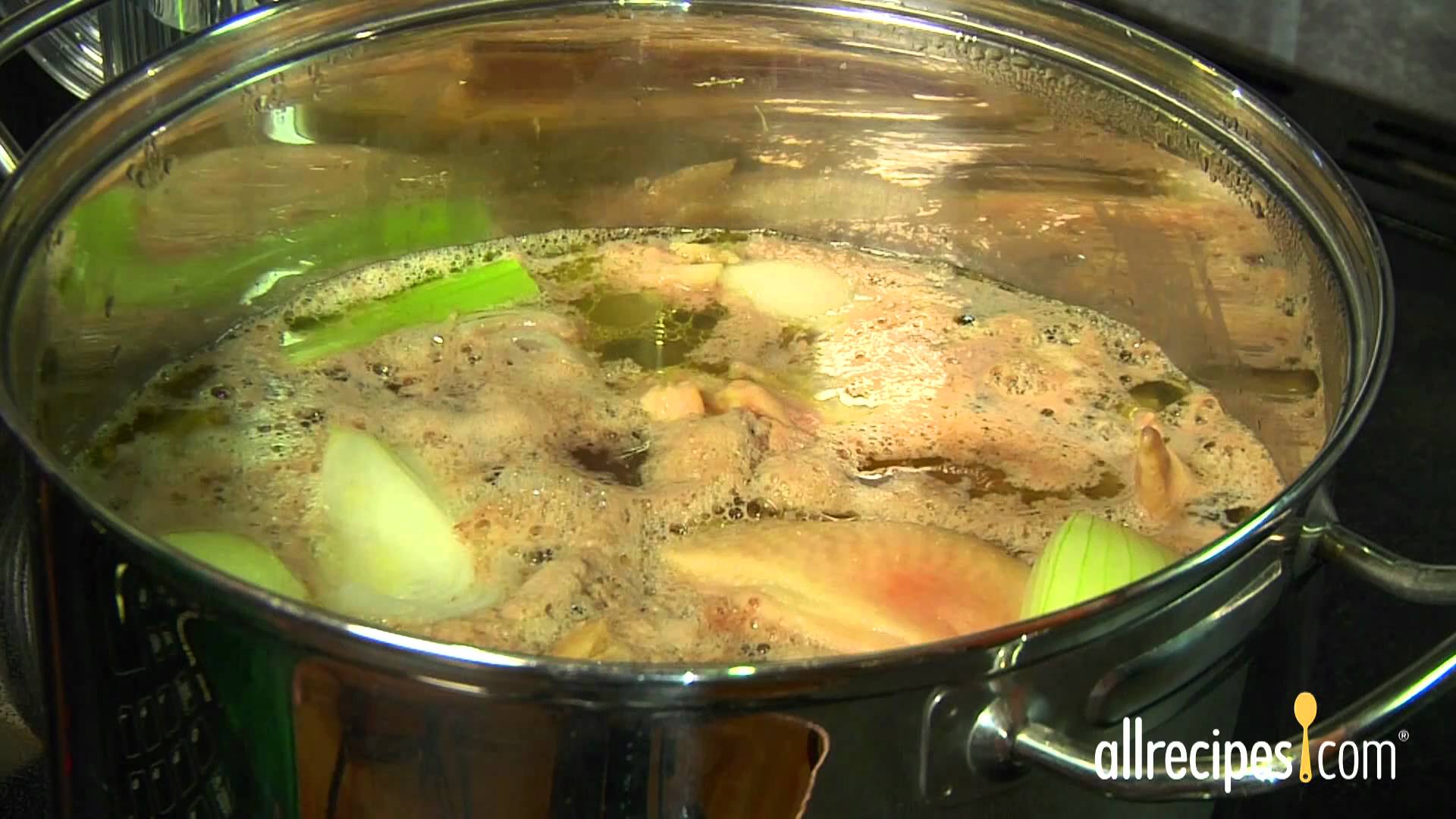 It's true you can buy a pretty good boxed chicken stock (also known as broth in some circles). But when it's homemade, you know for sure what's in it. With homemade, you are in control of the sodium content, etc. And if you get your chicken on sale, you can generally count on your stock costing less than the store-bought stuff.
To demonstrate, Emma Christensen, cookbook author and former editor for the popular online foodie site, The Kitchn (www.thekitchn.com), did a cost comparison between Swanson's low sodium chicken stock and her homemade version. The Swanson's cost her 75¢ per 1 cup serving as opposed to 54¢ for 1 cup of her homemade stock. She said she thought the results were a bit skewed, also, because this stock wasn't made with any leftover veggies, which is her typical approach. Had she used leftovers, the cost would have been even lower.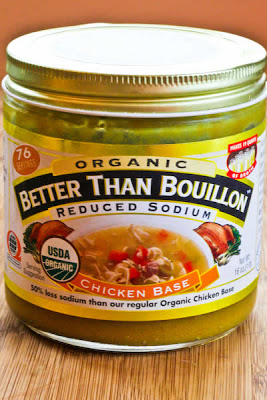 But what if you're too busy for this or just don't find it all that satisfying? Then it's Better than Bouillon to the rescue. It's a terrific alternative to the expensive boxed stocks. I've been loving this product ever since I discovered it at Costco about a year ago; hands-down it's a favorite. So I decided it's time to officially add it to my list of Kitchen Picks (the food and kitchen products I like so much that I'd happily buy them over and over).
Why does it land on the Kitchen Picks list?
It comes in a large jar that lasts forever.

A small amount adds lots of real chicken flavor.

It's lower in sodium than most chicken soup bases.

It's organic (which implies it's a well-produced product without a lot of mystery ingredients).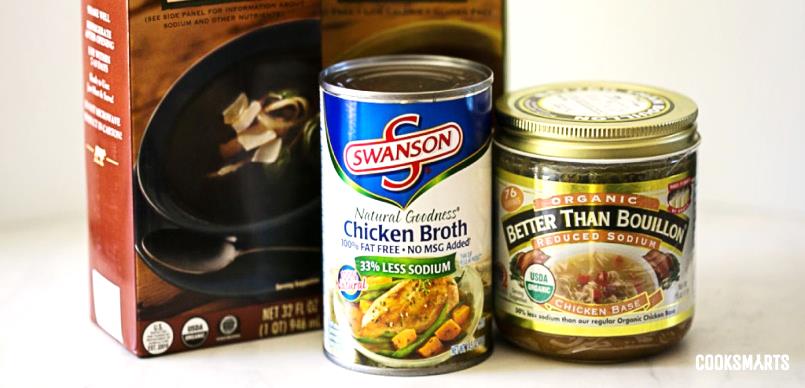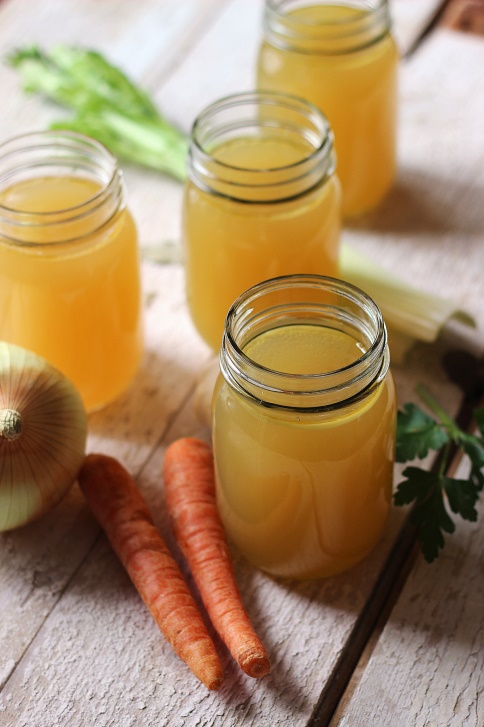 So what's your personal philosophy about chicken stock? Do you like to make the homemade version, or are you someone who thinks canned broth or stock made with chicken soup base is just as good? Please share your thoughts on the chicken stock debate in the comments! If anyone else has tried this product, we'd love to hear how you liked it as well.
I'll close with a recipe using chicken stock that works well whether it's homemade or store-bought. Just remember though, a cook's only as good as her ingredients and techniques. So you might seriously consider either going the homemade-stock-route, or turning to Better than Bouillon. You'll appreciate the difference this Kitchen Pick makes!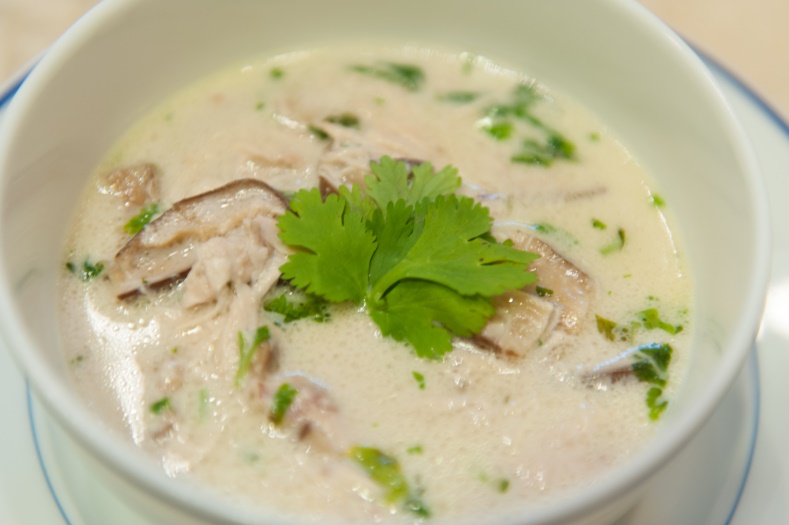 THAI CHICKEN SOUP
(serves 4)
1 quart chicken stock, homemade or store-bought
1 lemongrass stalk, white part, crushed slightly OR 1 teaspoon bottled sliced lemongrass
3 kaffir lime leaves
Several slices ginger root
2 small fresh Thai chiles, halved lengthwise
2 large garlic cloves, smashed
1 can (14 ½ oz.) coconut milk
1 tablespoon Thai fish sauce (known as nam pla)
1 1/2 teaspoons sugar
1 small can straw mushrooms
2 cups shredded cooked chicken (4 cooked chicken breasts)
Juice of 4 limes
Fresh ground black pepper to taste
1/4 cup fresh cilantro to garnish if desired (or more)
In large soup pot, bring chicken stock to a simmer over medium heat. Add lemongrass, kaffir lime leaves, ginger slices, Thai chiles, and smashed garlic cloves. Simmer, covered, for 10-15 minutes, then strain stock to remove these inedible flavorings.
Turn heat to low, then stir in coconut milk, fish sauce, sugar or Splenda, mushrooms, shredded chicken, lime juice, and cracked pepper. Simmer about 5 minutes without boiling to blend flavors and heat chicken through. Ladle soup into individual bowls and sprinkle with cilantro if desired.
Add Recipe to Cook'n
Sources:
www.kaylynskitchen.com
www.care2.com
www.allrecipes.com
www.cooksmarts.com
www.carpeseason.com
www.girlfriendscoffeehour.com

Alice Osborne
DVO Newsletter Contributor since 2006
Email the author! alice@dvo.com