Leftover Pumpkin? I've Got Ideas for you!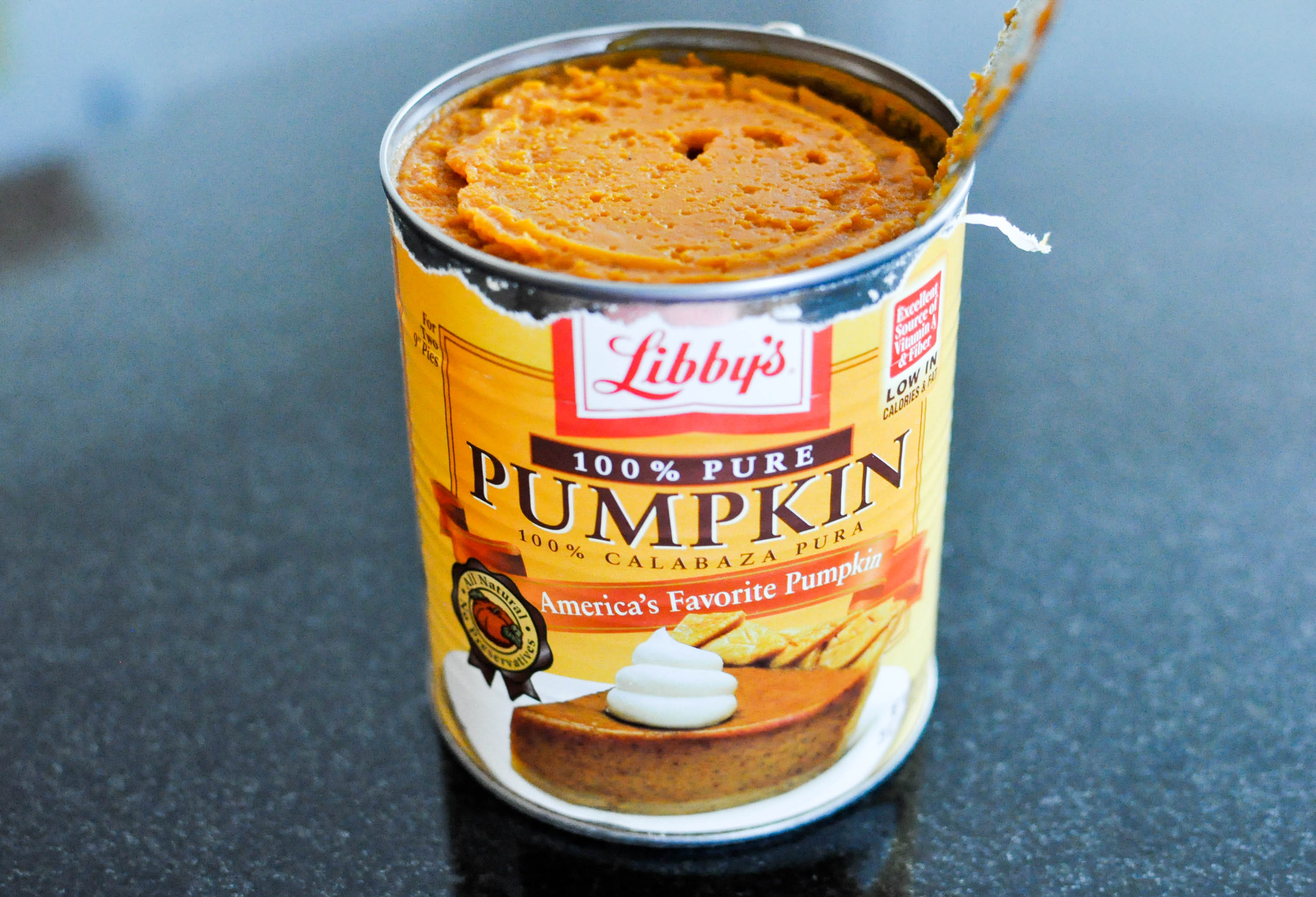 When fall comes, I go pumpkin crazy. I buy a lot of it. I stock my pantry with cans of pumpkin because I just know I will use all of it to make pumpkin pie, pumpkin bread, pumpkin squares, pumpkin pancakes, and every other delicious pumpkin treat I can concoct. You can never have enough pumpkin, right?! Well, truth-be-told, I often find myself with several cans of unused pumpkin in my cupboard at the end of pumpkin season. And my enthusiasm for pumpkin treats starts to dwindle after the holiday sugar overload. Luckily, pumpkin is more versatile than you may think, and it can be used year-round.
Not only is pumpkin versatile, it is good for you! Pumpkin contains significant amounts of beta-carotene and vitamin A. It is also a good source of vitamin C. Thus, adding more pumpkin to your diet is a great idea for lots of reasons! Here are a few ideas to help you to use up that canned pumpkin. With most of these ideas, I would start by adding about a 1/4 to a 1/2 cup of pumpkin and work your way up.
-Pumpkin is a great ingredient in soups and chilis. You can search for specific pumpkin recipes or just add a little to your favorite soup recipe.
-Pumpkin curry is amazing! If you are a curry lover, try adding some pumpkin to your curry. I often order pumpkin curry at my favorite Thai restaurant and it is my favorite.
-If you have a baby in the house, use it for baby food. Canned pumpkin is the perfect baby food. You can even add a little pumpkin pie spice to it to introduce some new flavors. It is much cheaper than buying pumpkin baby food.
-Pumpkin is perfect in cheese sauce. Because of it's color, it is hard to detect pumpkin in cheese sauce. It makes the sauce more rich, creamy, and colorful. I recently created a pumpkin macaroni and cheese recipe that I feed my family. It is one of the best ways I have found to sneak a vegetable into my family's diet.
-Try adding some pumpkin to your morning smoothie. There are several recipes online for pumpkin pie smoothies. You can also experiment by adding a little pumpkin to your favorite smoothie recipe
-Pumpkin ice cream? Yes, please! Making pumpkin ice cream can be as simple as adding a cup of canned pumpkin to a quart of French vanilla ice cream. You could also try adding pumpkin to vanilla yogurt for pumpkin yogurt.
-Pumpkin is also great in dips! It can be added to bean dips, cheese dips, and even spinach-artichoke dip.
Be creative! Maybe you'll start the next pumpkin recipe craze. In the meantime, you can enjoy my new favorite baked macaroni and cheese recipe.
Cristina's Pumpkin Macaroni & Cheese
2 ½ cups elbow macaroni
¼ cup butter
¼ cup flour
½ tsp salt
¼ tsp onion powder
¼ tsp ground mustard
¼ tsp pepper
¼ tsp Worcestershire sauce
2 cups milk
½ cup canned pumpkin puree
2 cups sharp cheddar cheese
Directions:
Preheat oven to 350 degrees. Cook elbow macaroni according to package directions. Pour cooked macaroni into a 9 x 13 glass baking dish and set aside. Melt butter over medium low heat. When butter is melted, add flour, salt, onion powder, ground mustard, pepper, and Worcestershire sauce. Whisk the butter mixture together until it is smooth and bubbly. Add the 2 cups of milk. Bring to a boil. Boil about 1 minute until the mixture thickens. Remove from heat. Add the pumpkin and stir until well-blended. Add the cheddar cheese and stir until the cheese has completely melted. Pour cheese sauce over cooked macaroni. Sprinkle with extra cheddar cheese on top, (optional). Bake at 350 for 25 minutes.
Add Recipe to Cook'n
Sources:
https://en.wikipedia.org/wiki/Pumpkin
Pumpkin: A Super Food for all 12 Months of the Year, DeeDee Stovel, Storey Publishing, 2005.

Cristina Duke
Monthly Newsletter Contributor since 2014
Email the author! cristina@dvo.com