Spices Around the World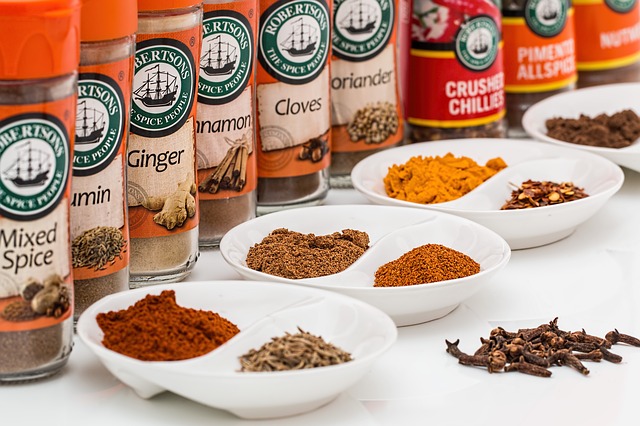 Have you ever wanted to make an ethnic dish on a whim? Have you thought about creating your own recipe? Have you ever wondered why you like a certain type of food? Sounds like you need a lesson. A spice lesson.
Spices add unique flavors to food. Many spices are shared between cultures, yet the combination of spices is what creates a unique, ethnic meal. For instance, oregano is popular in Mexican, Greek and Italian food, but if you grill a piece of chicken with oregano, dillweed, and lemon, you're most likely cooking Greek for dinner.
Below is a chart of popular spices across the globe. You can add these spices to your favorite meat, bread, pasta, salad, soup and more. Create each ethnic meal and discover what you love best!
Also, you will notice that there are no titles with the lists of spices... I thought it would be fun to test your knowledge. Guess which spices go with which ethnic cuisine. J The answers are listed at the bottom of the article.
Have fun spicing!
1.
Bell Peppers, Chiles, Cilantro, Cinnamon, Cocoa, Coriander Seeds, Cumin Seeds, Garlic, Lime, Onions, Oregano, Vanilla
2.
Allspice, Caraway Seeds, Cinnamon, Dill Seeds, Dillweed, Dry Mustard Powder, Ginger, Juniper Berries, Mustard Seeds, Nutmeg, Onions, Paprika, White Pepper
3.
Almonds, Bell Peppers, Cumin Seeds, Garlic, Olives, Onions, Paprika, Parsley, Saffron
4.
Anchovies, Basil, Bay Leaves, Fennel Seeds, Garlic, Marjoram, Onions, Oregano, Parsley, Pine Nuts, Red Pepper, Rosemary
5.
Aniseed, Black Pepper, Cardamom Seeds, Chiles, Cilantro, Cinnamon, Cloves, Coriander Seeds, Cumin Seeds, Curry Powder, Fenugreek (an aromatic Eurasian plant used in curry powder and other spice blends), Garlic, Gingerroot, Mace, Mint, Mustard Seeds, Nutmeg, Red Pepper, Saffron, Sesame Seeds, Turmeric, Yogurt
6.
Bay Leaves, Black Pepper, Chervil, Chives, Fines Herbes, Garlic, Green and Pink Peppercorns, Marjoram, Nutmeg, Onions, Parsley, Rosemary, Shallots, Tarragon, Thyme
7.
Cinnamon, Dillweed, Garlic, Lemon, Mint, Nutmeg, Olives, Oregano
8.
Allspice, Cinnamon, Cloves, Coriander, Curry, Garlic, Gingerroot, Lime, Nutmeg, Onions, Oregano, Red Pepper, Scotch bonnet peppers and hot sauce, Thyme
9.
Cardamom Seeds, Dill Seeds, Dill Weed, Lemon, Mustard Seeds, Nutmeg, White Pepper
10.
Cilantro, Cinnamon, Coriander Seeds, Cumin Seeds, Garlic, Gingerroot, Mint, Red Pepper, Saffron, Turmeric
11.
Aniseed, Bean Paste, Chile Oil, Garlic, Gingerroot, Green Onions, Hot Red Peppers, Sesame Oil, Sesame Seeds, Soy Sauce, Star Anise
1. Mexican Cuisine
2. German Cuisine
3. Spanish Cuisine
4. Italian Cuisine
5. Indian Cuisine
6. French Cuisine
7. Greek Cuisine
8. Caribbean Cuisine
9. Scandinavian Cuisine
10. North African Cuisine
11. Chinese Cuisine
Sources:
www.cookinglight.com/food/world-cuisine/spice-world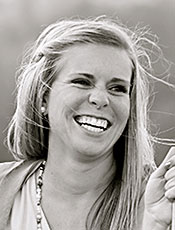 Bethany Bird
Monthly Newsletter Contributor since 2014
Email the author! bethany@dvo.com
---