Homemade Spice Mixes
Don't tell me you're not excited as well about using more pumpkin in your recipes as we embark on fall! Cause I sure am. I love the smells of cinnamon, ginger and cloves. There is not a better combination of scents to bring the warm welcoming smell of fall into your home. A little bottle of this blessed spice combo can get a bit pricey sometimes. Are you ever aghast at the price of one small bottle you'll go through with a few loafs of pumpkin bread and a batch of cookies? Well start mixing up your own!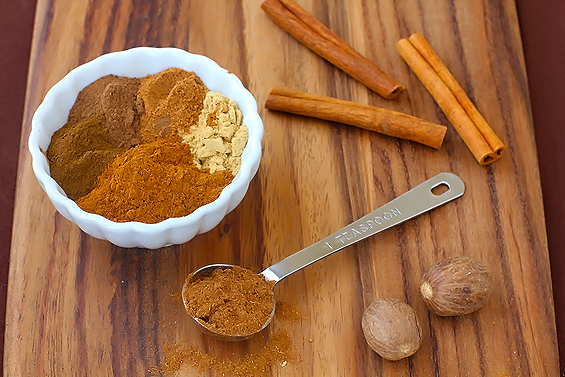 I have grown in love with mixing up my own spice blends. It's usually always cheaper and it allows you to have complete control of what's in it. I have begun to make my own taco seasoning and ranch dressing and we love them so much! I look forward to filling a container this season with pumpkin pie spice to use throughout the holidays. There are dozens of recipes I look forward to making each year that use this great spice and I also love to sneak it into recipes that don't even call for it. One that I really enjoy adding to is a cup of cocoa or cider.
The recipe is simple and it yields about 5 Tablespoons of mix. You can double or triple or quadruple the measurements to how much you want to be making. So, what are the ingredients to make up this spice you are asking, here they are:
• 3 Tablespoons ground cinnamon
• 2 teaspoons ground ginger
• 2 teaspoons nutmeg
• 1 1/2 teaspoons ground allspice
• 1 1/2 teaspoons ground cloves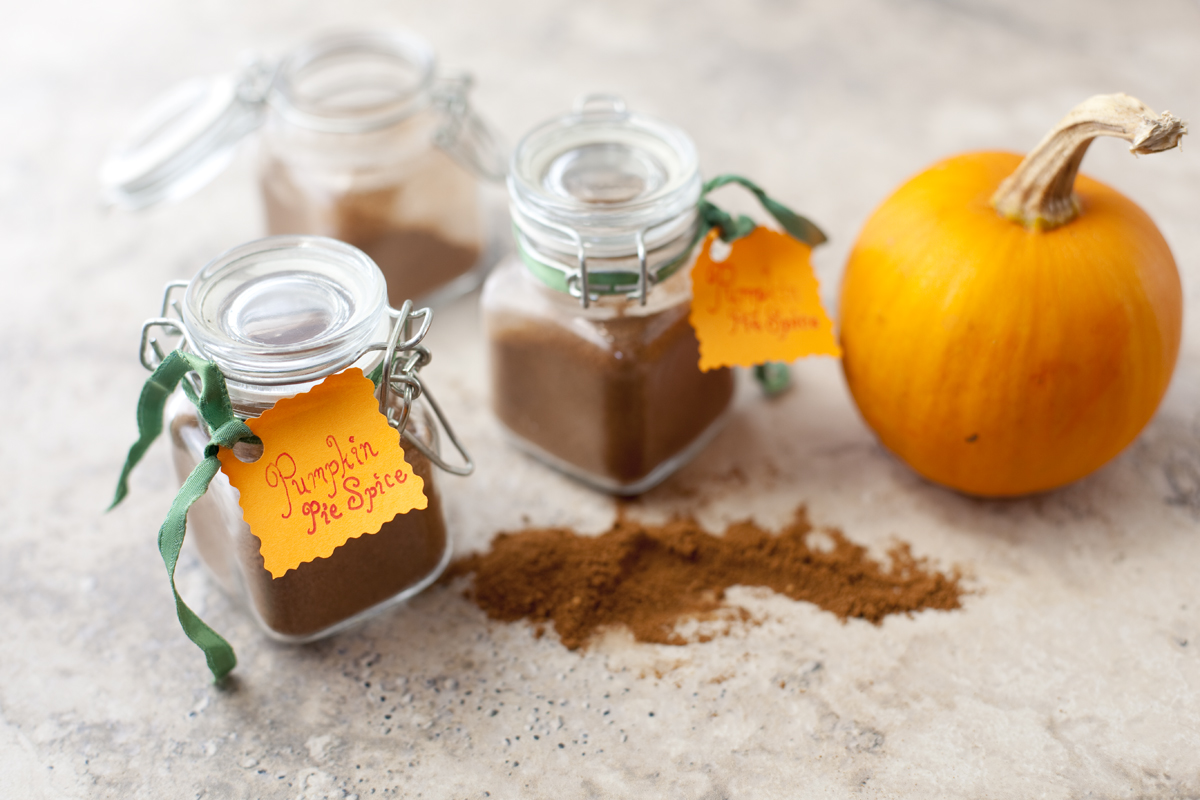 Another great reason to make your own spices is giving the mix as a gift! There are so many fun little jars and containers out there that it is easy to package and share the spices you create. Pumpkin Pie Spice is a great one because it is around all the holiday gifting time that you use this great spice. Make up a big batch and share it with all your neighbors in a fun container for them to keep and of course share some sort of baked good with it to! Many of my favorite holiday goodies include Pumpkin Pie Spice in them and it is a festive flavor people are sure to love! You can make up a batch of cookies, share a loaf of bread, include packets of cider to sprinkle it in or maybe you already have a favorite one you make. One that I can't wait to make this year is Pumpkin Pie Cinnamon Rolls. This is a Pinterest favorite starting to make it's rounds. It looks heavenly and sinful all at once. I love a good cinnamon roll recipe and this one sounds amazing. Mmmm, that frosting is calling to me right now! They don't call to use pumpkin pie spice in the actual dough recipe but I might just sneak a few sprinkles in there, cause hey why not! You can never have too much of that wonderful flavor. I hope you enjoy this wonderful season of warm and delicious scents and flavors. And that you make a huge batch of this great mix to add to your spice cupboard. Share what your favorite recipes are that use pumpkin pie spice, I'd love to add to my list! Comment below to share some more yumminess.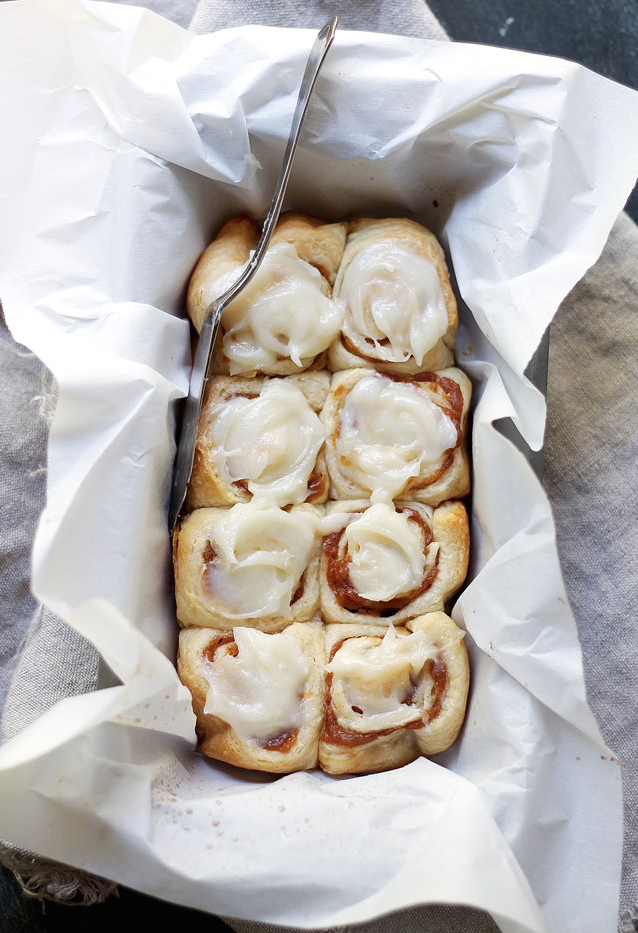 Pumpkin Pie Cinnamon Rolls
Ingredients:
• 2 cans Pillsbury Crescent Rounds
• 4 tablespoons butter, melted
• ½ cup pumpkin puree (not pie filling)
• 1 tablespoon milk
• ¼ cup packed light brown sugar
• ¼ teaspoon ground cinnamon
• ⅛ teaspoon ground nutmeg
For the Frosting
• 4-oz cream cheese, softened
• 1-1/2 cups powdered sugar
• ¼ teaspoon pumpkin pie spice
• 1 teaspoon pure vanilla extract
Instructions:
1 Preheat oven to 375.
2 Lightly grease two 8-inch cake pans with non-stick spray; set aside.
3 Separate dough into 16 rolls and unroll.
4 Brush each piece of dough with melted butter.
5 In a small bowl, mix together pumpkin puree, milk, brown sugar, cinnamon and nutmeg.
6 Evenly divide pumpkin filling and spread over each piece of rolled-out dough.
7 Carefully roll up each dough, lightly pinching seams together.
8 Arrange the rolls 1 inch apart in the prepared cake pan.
9 Bake for 16 to 18 minutes, or until tops are golden brown.
In the meantime prepare the frosting.
1 Place cream cheese in your mixer's bowl and cream for 1 minute.
2 Gradually add in powdered sugar and continue to beat until well combined.
3 Mix in pumpkin pie spice.
4 Add vanilla and mix until thoroughly combined.
5 Remove pans from oven and immediately brush each roll with frosting.
6 Serve.
Add Recipe to Cook'n
Sources:
diethood.com/pumpkin-pie-cinnamon-rolls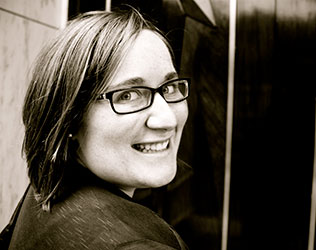 Carolyn Spencer
Monthly Newsletter Contributor since 2015
Email the author! carolyn@dvo.com