This Saves My Life!
In a hurry to make dinner? Make life easier and dinner quicker by just a little of preparation beforehand.
I buy my ground meat in 3 pound packages. Now, I can't use that all at once, since it's just my husband and I in our household. Even in a big family, you don't need that much for one meal!
But I still brown it all at the same time. With neutral seasonings, this browned can be used in many different types of recipes: spaghetti, tacos, easy cheeseburger pie, soups, and more!
Place the meat in a large skillet over medium high heat. Add one chopped onion. As it browns, add a little dried minced garlic, salt, pepper, and oregano. When no pink remains in the meat, drain the fat off. I find it easiest to actually use a fine mesh strainer for this part.
After the meat has finished, I divide it into portions that I would typically use. The three pound package usually makes 3-4 portions for us. If you have a bigger family, it might be fewer portions.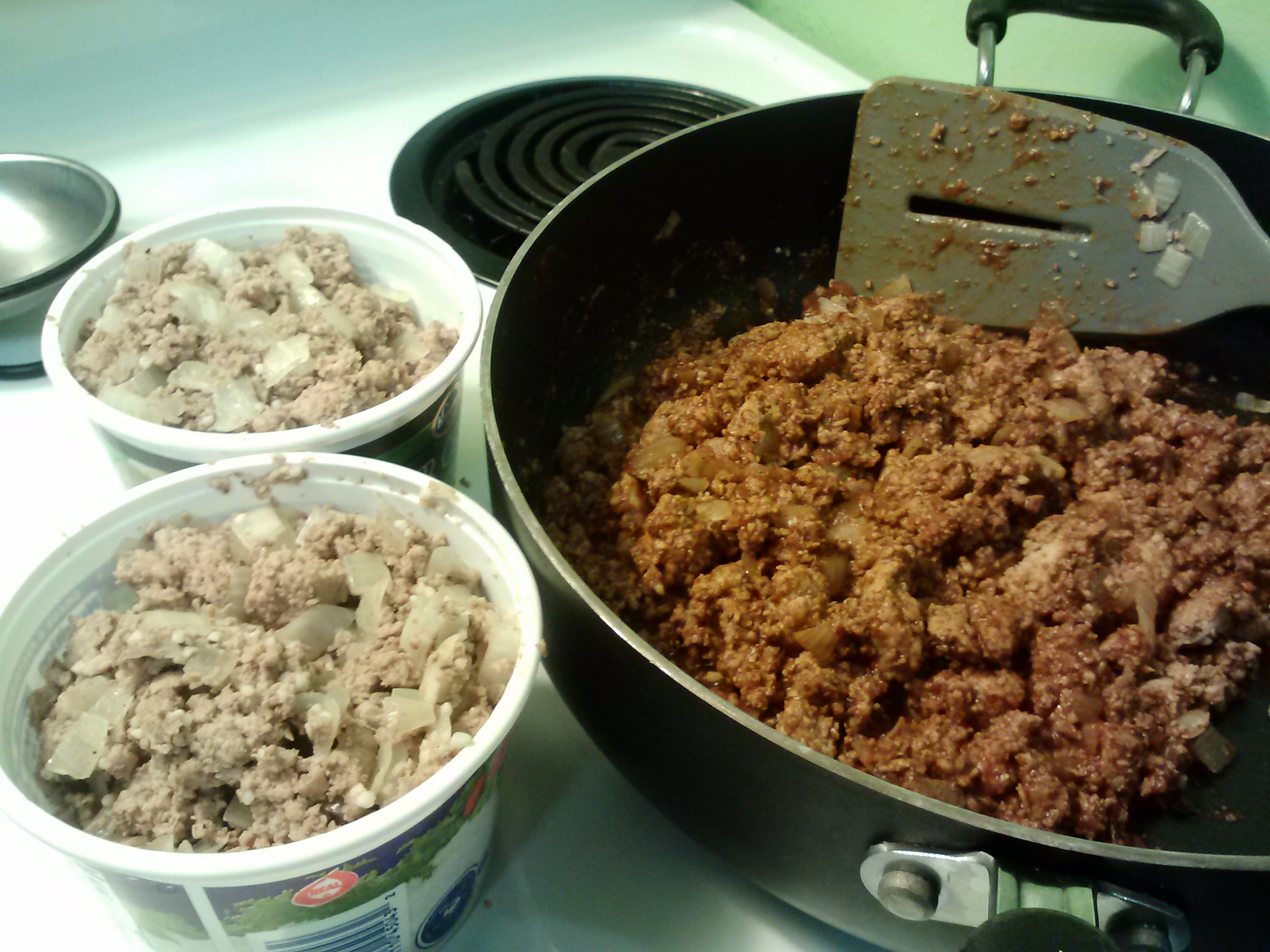 Put the portions that you will not use that day in small containers. Let the meat cool until no longer steaming. Then put a lid on the container and place the container in the freezer! It is ready to pull out later and use on a moment's notice! Defrost, and make sure that you thoroughly heat it back up when you cook with it later.
This saves my life! So much easier and quicker to get dinner on the table with this method!

Brenda Lower
Monthly Newsletter Contributor since 2015
Email the author! brenda@dvo.com