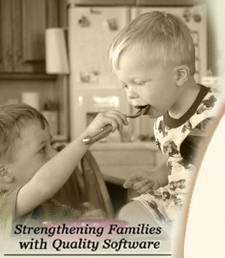 | | |
| --- | --- |
| Volume I | November 18, 2002 |
---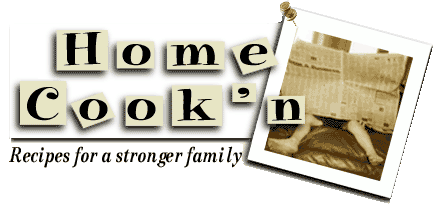 SUBSTI-THRIFTIES




If we're going to spend time cooking from scratch, don't we all want it to turn out delicious or at least kinda gourmet? Sometimes that's tough on our incomes. We can't realistically feed a family using 'Martha Stewart' ingredients. But there are ways to get that gourmet flavor without spending a gourmet price. Look below to find penny-pincher substitutions for those dollar-spender ingredients.

Oils, Condiments, Seasonings, and Miscellaneous
Apple cider . . . frozen apple juice concentrate or chicken broth
Cajun seasoning . . . 1 Tablespoon each of salt, garlic powder, onion powder, cayenne, oregano, paprika, pepper, an thyme
Cardamom . . . substitute the more economical curry powder, which contains cardamom in it at a much lower price.
Chili sauce . . . sauté 2 tablespoons chopped pepper and onion (each). Add 1 ¼ cups ketchup and a dash of chili powder
Cooking wine . . . acidic liquid (lemon juice, cider vinegar)
Honey . . . coat the measuring cup lightly with oil to ensure you put every last drop of honey (molasses ) into your recipe.
Lemon pepper seasoning . . . mix finely grated lemon zest from 1 lemon with 2 tablespoons of cracked black peppercorns.
Nonstick cooking spray . . . canola oil in a spray bottle
Olive oil . . . buy and use in small amounts to keep it from rancidity. If buying in bulk, store it in the refrigerator for long-term storage. When it becomes thick and cloudy, stand at room temperature or place in a bowl of warm water for 10 minutes.
Pickle Relish . . . make your own by finely chopping any mixture or variety of sweet pickled vegetables.
Ranch dressing . . . 1 clove garlic, 1 tablespoon lemon juice, 1 tablespoon dried parsley, 3/4 cup buttermilk, 1/2 cup mayonnaise. Blend in blender until smooth.
Raspberry vinegar . . . add 1 tablespoon crushed raspberries or raspberry jam to apple cider vinegar to taste.
Red-wine vinegar . . . apple cider vinegar; or add 1/2 cup leftover red wine to one quart of cider vinegar to make your own.
Vanilla extract . . . imitation vanilla works great for recipes requesting small quantities
Fruits, Vegetables, and Nuts
Avocados . . . look for frozen avocado pulp in the frozen food section if fresh avocados are too pricy.
Bean sprouts . . . sprout your own
Bell peppers . . . buy when on sale, seed, chop and freeze in resealable bags for up to six months. Because the innards will be discarded, choose the lightest peppers when buying by the pound.
Broccoli . . . buy when in season, blanch, and freeze for use all year round.
Broccoli . . . use the stems of broccoli and cauliflower to create soup stock . Peel, chop, and simmer in chicken broth until tender. Then puree in the blender and freeze for soup making days.
Cabbage . . . to prevent premature browning, soak in cold water with a dab of vinegar before storing. Drain, then store in a resealable bag for up to 2 weeks.
Canned Beans . . . save the juice you drain off and freeze for use in soups and stews. Soak and cook your own beans from dried ones.
Canned fruit . . . save the juice and freeze to use in gelatin salads. If frozen in ice-cube trays, you can use the juice cubes for a fast-set gelatin. This works with most juice, except pineapple.
Canned goods . . . try the store brand to see if you like it. If you do, you'll save, save, save.
Capers . . . These are always expensive because they are harvested by hand; however purchasing them from a supermarket instead of a gourmet shop will save you some bucks without sacrificing quality.
Celery . . . return limp celery to life by soaking in ice water for 1 hour before use.
Cashews . . . dry-roasted, unsalted peanuts
Cranberry sauce . . . don't throw out leftover sauce; warm it up and serve it on French toast, pancakes, or waffles.
Frozen stew Vegetables . . . potatoes, carrots, green beans, and other veggies on hand (coarsely chop and add to recipe)
Frozen vegetables . . . buy the large, family sized bags, and use over the next 6 months. This is more economical than buying tiny boxes or bags.
Ginger . . . store fresh ginger in the freezer for up to 3 months. No need to peel . just grate as needed.
Key limes . . . bottled key lime juice
Lemons . . . buy when on sale; freeze the juice in ice-cube trays; 1 cube will equal 1 tablespoon juice; freeze the zest for lemony treats.
Mushrooms . . . purchase when on sale, cook, and freeze for up to 3 months, or use canned mushrooms
Nuts . . . intensify the flavor of nuts before using in a recipe by toasting them. Then toss in less then called for in the recipe.
Pine nuts . . . sunflower seeds or other mild-flavored nuts (walnuts, pecans, pumpkin seeds).
Potatoes . . . store potatoes away from onions. Gas emitted from onions causes potatoes to wither more quickly. Cut away green or sprouted parts from potatoes; the rest is still good. The gasses from apples, on the other hand, retard spoilage in potatoes. Store one or two apples with potatoes in a paper grocery bag in a cool, dark place. Shred extra baked potatoes and make hash browns for breakfast by browning in a bit of butter and seasoning with salt and pepper. Or make potato salad, potato pancakes, slice and top with ground meat and cheese
Red peppers . . . when out of season, use drained, chopped pimientos instead. When in season, use cheaper green peppers for the same flavor. Or, stock up on the red, broil, peel, remove seeds, and freeze to add color year-round.
Shallots (four) . . . (one) small white onion + (one) small clove minced garlic
Sprouts . . . sprout your own from beans, seeds, etc. Look up directions on the internet or in food preserving books.
Sun-dried Tomatoes . . . dry your own tomatoes; dip in vinegar; shake off excess. Pack in jar and cover with olive oil. Store in a cool location for one month before using. Refrigerate for up to 6 months. The olive oil will solidify in the refrigerator but will quickly liquefy at room temperature. Alternatively, buy dried tomatoes (not the expensive oil packed ones); soak them in warm water for 10 minutes, drain, and use in recipes.
Tomato paste . . . buy it in tube form if you have a hard time using up the paste from a can. The tomato paste tubes will last for up to a year. Find it on the tomato aisle of your supermarket.
Tomatoes . . . buy large cans and freeze leftovers for up to 6 months for use in sauces and stews.
Breads, Cereals, Grains
Bagels . . . check the frozen food section at the grocer's; often frozen bagels cost less than the fresh ones in the deli.
Cereal crumbs . . . (non-sugared kind) work great in breading cuts of meat.
Crescent roll dough . . . make your own biscuit dough or use phyllo pastry.
Croutons . . . make your own with old bread or the heels of bread the family doesn't eat. Save these in the freezer until you have enough to make croutons. Then, thaw and brush slices on both sides with garlic butter (melt butter and add minced garlic or garlic powder). Cut into cubes and toast in a shallow pan at 300 F. until crisp and golden brown.
Pasta . . . toss the broken bits of fettuccine, spaghetti, etc. left at the end of the package into soups or stews.
Rolls and buns . . . buy day-old at a reduced price; to freshen, mist them lightly with water, wrap in foil loosely and heat for 5 minutes 300 F.
Seasoned Bread crumbs . . . make your own from the heels of bread, dried out bread, extra biscuits or cornbread, and pulse in a food processor or blender until desired crumb is achieved. Season with dried herbs and garlic to complement your recipes. Store in freezer until ready to use.
Meat, Poultry, and Fish
Broth . . . boil the leftover bones from poultry and roasts with chunks of onion, carrots, etc. Pull off any remaining meat before discarding the bones and toss it into the broth. Detailed recipes abound in basic cooking books.
Chicken . . . remove the white tendon before cooking to reduce shrinkage. Buy whole fryers inexpensively and cut and skin your own pieces instead of buying them pre-cut. Then use the bones to make chicken broth.
Fresh fish fillets . . . frozen fish fillets
Fresh shrimp . . . frozen shrimp, thawed; the smaller the shrimp the less the price.
Ground beef . . . replace up to ½ lb. of the meat with cooked, drained beans or use ground turkey
Imitation crabmeat . . . tiny, frozen salad or popcorn shrimp
Italian sausage . . . 1 pound store brand sausage mixed with 1 tablespoon fennel seeds and 1/8 teaspoon red pepper flakes
Lobster tails. . . 6 oz colossal shrimp (10 to the pound)/serving
London Broil . . . sirloin tip and marinate
Luncheon Meat . . . glance through the deli and see what you'll pay per pound for sliced meat before picking up pre-packaged luncheon meats. You'll often get more bang for you buck at the deli counter.
Pizza . . . make 2 pizzas from your favorite recipe-one to eat and one to freeze; bake the frozen pizza at 400 F. for about 25 minutes.
Pork tenderloin . . . pork loin roast or boneless pork loin chops
Round steak . . . use a chuck steak or roast and pound, marinate or braise longer to achieve the tenderness of round steak.
Sirloin steak . . . use flank or chuck steak and marinate.
Tenderloin Steak . . . top sirloin
Turkey cutlets . . . buy a turkey breast and cut your own cutlets from the sides of it. Freeze the remaining turkey until ready to boil or roast.
Veal . . . use cube steak and increase cooking time slightly or use boneless, skinless chicken breasts Zucchini and summer squash . . . buy when in season, blanch, sliced, in boiling salted water for 30 seconds; drain and freeze.
Dairy
Butter . . . save extra butter in freezer for up to 2 months. When a recipe asks you to sauté in butter, cut costs by using half butter and 1/2 vegetable oil. The butter will lend flavor while the oil allows for higher cooking temperatures.
Buttermilk . . . 1/2 cup evaporated milk plus 1/2 cup lukewarm water plus 1 tablespoon vinegar. Let stand at room temperature for 30 minutes.
Cheese . . . buy when on sale, shred, toss with a small amount of cornstarch to prevent clumps, bag, and freeze for up to 6 months.
Eggs . . . freeze remaining egg whites or yolks in ice-cube trays, when separating eggs for recipes. Toss them into omelets, meringues, scrambled eggs, cakes, oriental soups, etc.
Cream cheese . . . flavor your own cream cheese by softening 8 oz cream cheese and folding in 1 tablespoon each finely chopped chives and onions. Blend well.
Ice cream . . . make your own premium versions of ice cream by softening store brand vanilla ice cream and stirring in crushed cookie crumbs, berries, chocolate chunks or chips, marshmallows, toasted coconut, strawberry syrup, etc.
Ricotta cheese . . . small curd cottage cheese.
Romano cheese . . . use Parmesan cheese instead.
Sour cream . . . plain yogurt. You can easily make your own yogurt. Check the internet for instructions or your local county extension office.
Whipping cream . . . evaporated milk is often a rich and thick enough substitute
Yogurt . . . make your own plain yogurt, then stir in 2 tablespoons fruit preserves to create your favorite flavors.
Snacks and Sweets
Chocolate crumb piecrust . . . 1 ½ cups cookie crumbs, 3 Tablespoon melted butter. Press into 9" pie plate; bake at 350 F. for 6-8 minutes. Store end-of-package cookie crumbs in the freezer to always have on hand for crusts.
* DVO welcomes your kitchen hints and cooking or nutrition questions!
Email us
and we'll post your hints and Q/A's in upcoming newsletters! *
---
---
Copyright © 2007 DVO Enterprises, Inc.