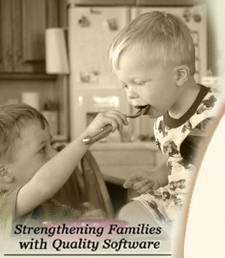 | | |
| --- | --- |
| Volume I | November 18, 2002 |
---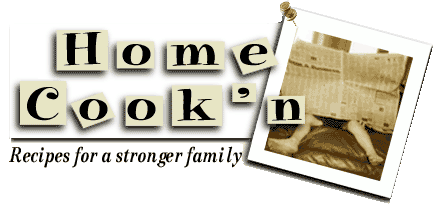 Flat Cookie Repair
Hi,


I have a question for one of your bakery chefs. Whenever I bake a batch of chocolate chip or white chocolate chip macadamia nut cookies they come out of the oven looking beautiful, than as they cool they turn flat as a pancake! Why is this happening to them? Please advise me of what I might be doing wrong?

Thank You.

Carol

Hi Carol,
Here are some suggestions on keeping your cookies from 'flatness.'

Never put your cookie dough on a hot or warm cookie sheet. The temperature causes cookies to spread more. Wait until the cookie sheet returns to room temperature. If you're in a hurry, run it under cool water to lower the temperature.
Don't over cream the fat and sugar. Sometimes this happens when you use a powerful mixer. Remember to cream just until light and fluffy.
If your recipe calls for an ungreased cookie sheet, don't grease it or spray it with nonstick coating "just in case." The extra slickness will cause your cookies to spread out. In addition, regrease the cookie sheet for each batch of cookies if the recipe calls for greased cookie sheets.
Margarine spreads more than butter and butter spreads more than shortening. Also, some stick butters work better than others . . . will cause less spread. You can adjust your recipe to use 1/2 shortening and 1/2 butter, as shortening isn't as sensitive to temperature as butter or margarine.
In my favorite chocolate chip recipe, it says to add up to 1/2 cup more flour beyond the 3 cups called for to achieve a softer, rounder cookie. We add 1/4 cup more and they turn out perfect. Adding extra flour may make some recipes turn out hard and too round, however, so you'll have to experiment.
Chilling the dough for at least 15 minutes may help prevent too much spread. Also, using cold ingredients helps. You can chill the formed dough right on the cookie sheet in a freezer for 5-10 minutes. Then place the baking sheet directly in the warm oven.
Check the accuracy of your oven's temperature. It may be hotter than the read-out specifies. An oven thermometer that you can purchase at most grocery or kitchen stores will help you achieve the correct temperature.
It is better to underbake than to overbake. Try removing the cookies 2 or 3 minutes earlier and let them finish baking on the cookie sheet instead of in the oven.
Hope this helps,

Desi @ DVO

* DVO welcomes your kitchen hints and cooking or nutrition questions! Email us and we'll post your hints and Q/A's in upcoming newsletters! *
---
---
Copyright © 2007 DVO Enterprises, Inc.