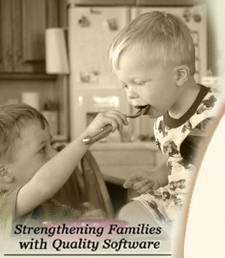 | | |
| --- | --- |
| Volume I | November 18, 2002 |
---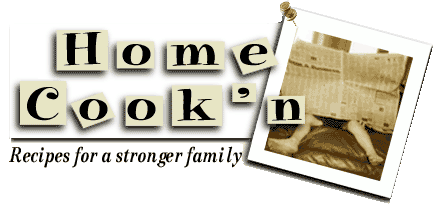 Ways to Save

Let's get down to the nitty-gritty! How to actually save those pretty pennies! The following steps will give you ideas of where you can cut back. The more of these you implement, the more money you'll save. For more information, read up on frugality at your local bookstore or library. Happy Savin'!


Food Budget-Do you know how much you spend a month on food? If not, it's time to make a budget. First, keep all your receipts from food markets and restaurants. Record how much you spend on groceries and how much you are spending on dining out and amusement. Do you see potential for cutting back? Rather, how much would you like to save? Trim your food budget back to your answer, and then keep your spending within the guideline you've set. If, after trial, it seems unrealistic, reanalyze your food allowance and try again.


Notebook of Costs-If you're ever on the Price Is Right game show, you might win a car with this step! In a notebook, record what you spend on each food item you purchase, the grocery store where you bought it, the date, and whether it was on sale or not. Look through grocery store ads to see what is considered a "hot buy." Record those prices in your book, too. Your goal is to create a log of prices . . . the most you've spent on a food item and the best sales price you've seen. With this tool, you'll always know whether you're getting a good buy. It is also useful for monitoring the best time of the year to buy certain items. When the sale is on, stock up! Using this tool, I never spend over $1.49/lb. for skinless, boneless chicken breasts. Though regularly priced at $2.99/lb., my notebook tells me when they'll be on sale again in about every 6-8 weeks. I stock up and freeze enough to last me to the next sale.


Don't Be Store Loyal-Frugal expert and author, Joni McCoy writes in her book "Miserly Mom's," that if stores are within 10 miles of your home, it is more economical to buy the sales at each store than to get everything you need at one place. This rule-of-thumb answers the age old question regarding the cost of gas and mileage used in traveling from store to store.


Plan a menu around weekly loss leaders-These are the low-priced grocery items tempting you to come into the store and advertised in weekly mailers. The intent is to get you into the store where you'll not only buy the loss leaders, but also everything else on your list-that's not on sale.


Stock your Pantry If you don't like to shop every week, another alternative is to keep a pantry stocked with basic foods, purchased on sale and stored until needed. Simply plan your weekly or monthly menu around your storage.


Buy in bulk Storage is money, so if you buy a case of canned goods, the store has one less case for which to find room. Stores are often willing to pass these savings to you. Don't limit yourself to canned goods, either. Buying meat in bulk is also a great money-saver. If you cannot use/freeze all the meat (or other bulk items), split the cost with a friend.


Learn to use leftovers Is there anyone who can reheat leftovers for the next day's lunch at work, home, or school? That gets rid of most of 'em. Enjoy a leftover night, where the cook takes a break. One family sent in the idea of a Leftover Lottery. Family members draw numbers to determine who gets first dibs on extras. Lastly, get creative. Make the old meal into something new.


Make your own mixes You pay for convenience when you pick up those boxes for muffins, pancakes, and sweets; and you also pay for packaging, advertising, preservatives, etc. Making your own mixes is a breeze, saves time, can boost nutrition (i.e., whole-wheat flour in mixes), and lots of dollars. Bookstores and libraries stock their shelves with great cookbooks that teach the art of mix-making.


Self-reliant savvy Take a look at what you buy at the grocery store. Can you produce any of it at home in a reasonable time frame? Could you, for example, stock your freezer with homemade meals on a Saturday, instead of buying pre-frozen ones at the market? Could you chop your own lettuce and carrots instead of purchasing pre-cut mixes? Could you make your own puddings, applesauce, muffins for the freezer, and other handy snack items? Small plastic containers run about $1 each and are great for making these portable. Keep an eye on what you buy and figure out if you can make it at home for less . . . with a smile!


Grow a garden Garden fresh means more than savings. It also means accomplishment, back-to-earth simplicity, self-reliance, and all around satisfaction. Grow tomatoes in pots if garden space is unavailable. Alternatively, organize a group of gardeners and rent a plot, or ask a homeowner if you can take over their garden . . . do all the work and share the bounty.





* DVO welcomes your kitchen hints and cooking or nutrition questions! Email us and we'll post your hints and Q/A's in upcoming newsletters! *
---
---
Copyright © 2007 DVO Enterprises, Inc.