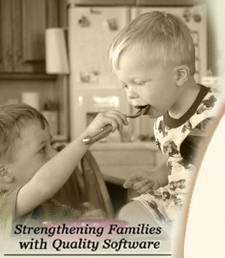 | | |
| --- | --- |
| Volume I | November 18, 2002 |
---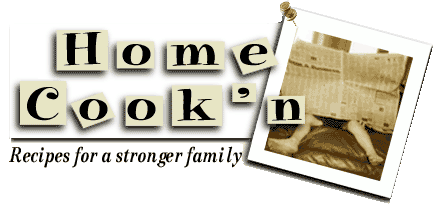 Notes from Folks
I see by your newsletter that you sometimes help people looking for a specific recipe.

I am looking for a fruitcake made from starter. We had it going around the office a few years ago and it was great. Part of the ingredient list was packaged cake mixes, canned peaches, cherries. The end result was a mix between light Christmas cake and pound cake with fruit in it.

Over time I stopped refreshing the starter. Sometime later I tossed out the recipe which wasn't useful without a starter. Recently I have found a few starter recipes that might work and no longer have the cake recipe. I would appreciate it if you were able to get me started again.

Love your cookbooks. I just compiled a "special" edition for our eldest daughter who went off to university.

-Joy Watson


Hi Joy,
Here it is all in one place-the starter, the sauce, and the cake recipe.

-Desi @ DVO

FRIENDSHIP FRUIT CAKE STARTER
1 c canned peaches, drained and cut into pieces
1 c pineapple tidbits, drained
10 maraschino cherries, cut in half
2 c sugar
1 pkg. active dry yeast
glass jar, gallon-size

Combine all ingredients and place in a gallon glass jar; cover loosely. Using a wooden spoon, stir several times the first day. From then on, stir once a day with the wooden spoon. Do not refrigerate. At the end of 2 weeks, the starter will have fermented enough to make Friendship Fruit Sauce.

Notes:
-Fruits packed in heavy syrup give the best results.
-The process takes 30 days to get the fruit ready to bake the cakes.

FRIENDSHIP FRUIT SAUCE

1st Day - To 2 cups of friendship fruit starter, add 2- 1/2 cups sugar and 1 (29oz) can sliced peaches, cut up, with juice. Stir until sugar dissolves. Then stir once a day for 10 days.

10th Day - Add 1 (20 oz) can pineapple with juice. (May use crushed, chunks or tidbits) and 2 cups of sugar. Continue to stir once daily for 10 days.

20th Day - Add 1 large can fruit cocktail, 1-10 oz jar maraschino cherries, cut in half and 1 cup sugar. Continue to stir once daily for 10 days.

30th Day - Your fruit is ready to bake 3 cakes. For each cake, measure amount of drained fruit, reserving juice, which is enough to pass on to 2 friends, and keep 1 starter for yourself for later use. The starter keeps indefinitely without refrigeration.

FRIENDSHIP FRUIT CAKE
1 box yellow cake mix (for variety use lemon, pineapple or cherry)
1 small box instant vanilla pudding mix
4 eggs
2/3 cup oil
1 1/2 cups drained fruit from starter
1 cup chopped nuts
1 cup coconut (optional)

Combine cake mix, vanilla pudding mix; add oil and 1 egg. Using electric mixer, beat, adding eggs one at a time and beating well after each addition. Remove beaters. Fold in fruit, nuts and coconut. Bake in a greased and floured tube and bundt pan at 350 F. for 55 to 60 minutes. Cool for 10-15 minutes and then remove from pan. You can bake in small pans and wrap in Christmas paper for delightful gifts from your kitchen.



---


Regarding the "Heartwarming Story" posted in July's newsletter, readers continue to comment:
Dan, I just read the letter from Jan in Columbus, Georgia. She wasn't too happy about the language in the "Heartwarming Story". Well I went to the story to read it and I haven't laughed that hard since watching two men try to bowl hand in hand at our fellowship fun bowling night. We are a Christian family and words such as those would never be spoken in our home, but the reality is we live in an imperfect world so let's admit it and learn to love the imperfect and set an example by our own behaviour not by condemnation.

I, for one, enjoyed the story for both it's humour and it's wisdom.
Julie

Saskatoon, Saskatchewan
Canada

-Cathy Carlino


I do not like foul language either--but loved this little story. I spent many hours around my Dad's garage while he worked on 18-wheelers and various other trucks and cars. One must learn what is correct to remember and what is best not to admit to hearing. Thanks for posting this. --TWicker




Do you have something to share with other Cook'n readers? Email your thoughts to us. Tell us about you and your family, and send us a picture. We'd love to hear from you...and who knows...perhaps you will be the star of the next newsletter!
---
---
Copyright © 2007 DVO Enterprises, Inc.