Comfort Foods Lightened Up
There's nothing better than getting together with family & friends to enjoy a great meal of heart-warming comfort food, lively conversation, and good memories. Comfort Food Lightened Up shares the tried & true recipes you've always loved, made with simple, affordable ingredients, now lightened up just for you!
We have lightened up those mouth-watering, classic recipes so you can still enjoy every bite knowing that they are healthier for you as well! Can "comfort food" and "lightened up" be in the same recipe? Of course they can! Comfort Food Lightened Up shows you that it is totally possible to please your palate and eat lighter and healthier at the same time.
Start off with some favorite appetizers like Simple Bruschetta, Grilled Shrimp, and Sweet Potato Crisps. Get ready to sink your teeth into a juicy beef and veggies burger, a tuna panini on fresh whole grain bread, or a slice of wheat-crust pizza topped with spinach and tomatoes. It doesn't get heartier (or tastier) than Grandma's Creamed Chicken & Biscuits, and our version manages to keep calories in check.
You'll love our sides and salads chapter filled with fresh new recipes like Chicken Taco Salad and Old-Fashioned Scalloped Corn. Don't want to give up your mac & cheese? Ours is just as creamy and tasty as ever, with less fat! And desserts? Of course you can! Try our Royal Strawberry Shortcake, Mango Peach Sorbet, or Cherry Berry Chocolate Cake.
So go ahead, enjoy those favorite recipes and get comfortable with your healthier lifestyle at the same time. Good for you!
Reviews

"I love comfort food and I love Gooseberry Patch cookbooks. I got Comfort Food Lightened Up from my local library first and liked it so much that I bought a copy for myself. I like this version of Gooseberry Patch cookbooks with so many beautiful color pictures, it motivates me to try more recipes. And just like their other cookbooks, the recipes are easy to follow." -- Mindful Musings

---
"GREAT RECIPIES THAT ARE QUICK AND EASY TO FIX BOOK HAS BEAUTIFUL PHOTOS THAT MAKE YOU WANT TO COOK AND EAT"
-- Frances M. Grey
---
"Good recipes. Love looking through it. Quite a few recipes that I know I will be using"
-- Sharon Elliott
---
"Love the book great pictures which is a must in cookbooks. Easy recipes from home cooks around."
-- Sandi E.
---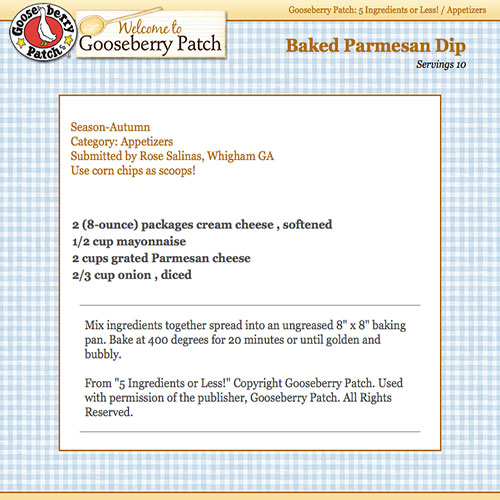 Includes the Gooseberry Patch Theme
About the Author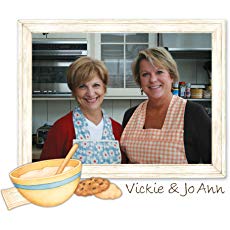 Gooseberry Patch was founded in 1984 by Vickie Hutchins and Jo Ann Martin, two moms looking for a way to do what they loved and stay home with kids too.

25 years later, they're best known for their collection of family-friendly, community-style cookbooks. Each book is created with today's time-strapped, budget-conscious families in mind and filled with recipes shared by cooks all across the country. Along with treasured family recipes, each book includes the stories the go along with these tried & true dishes.