Selected Recipes from Louisiana's Favorite Cookbooks
From:Gwen McKee
From Monroe to Morgan City, Natchitoces to New Orleans, Lake Charles to Lake Pontchartrain, fifty of the leading cookbooks from Louisiana have contributed their favorite recipes to create this remarkable collection.

Louisiana is a special place for a lot of reasons, one of which is the tradition of preparing and serving delicious food. Best of the Best from Louisiana has gathered together a selection of recipes that captures this truly unique culinary heritage. Regional favorites such as Crawfish Etouffee, Cajun Red Beans and Rice, King Cake, Hurricane Punch, and Creamy Smooth Pecan Pralines are just a sampling of the 380 recipes included in these pages.

Best of the Best from Louisiana was the second volume in Quail Ridge Press' acclaimed Best of the Best State Cookbook Series, and remains one of the most popular titles.



Reviews

"Just what I was looking for. A great collection of real Louisiana recipes. Can't wait to use it next time my son visits. And the seller is wonderful at customer service and relationship." --Mike Z.

---
"Perfect cookbook for Louisiana food lovers. I am originally from Louisiana, I'm a Cajun girl & this cookbook is a good compilation of Louisiana recipes!"
--Mariah C.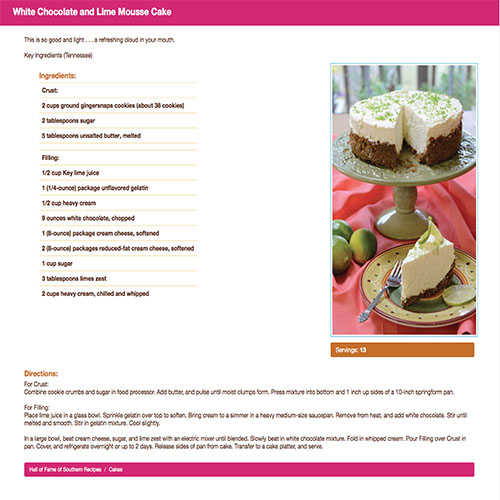 Includes the Southern Recipes Theme
About the Author
Gwen McKee is a publisher with a mission. As the co-founder (with her husband, Barney) and the editor-in-chief of Quail Ridge Press, she has dedicated the past two decades to preserving America's food heritage. Through Quail Ridge Press, Gwen has now accomplished much of this task by creating the 50-volume Best of the Best State Cookbook Series that includes over 20,000 classic recipes. Today Quail Ridge Press is one of the most successful regional publishers, and certainly one of the most thriving publishing houses owned by a woman.

Gwen's interest in preserving "real" American food came naturally. Like most native Southerners, she was influenced by a family immersed in the traditions of Southern cooking and entertaining. Over a period of many years, Gwen collected recipes that were handed down through her family for traditional holidays and reunions.