Make Heart Shaped Food Without Cookie Cutters!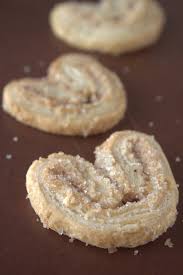 Valentine's Day means all the heart shaped things. Which is pretty easy to do when you have a variety of heart-shaped cookie cutters. There's no limit to what you can do! But what if you don't happen to have a heart shaped cutter of any size? Do you just have to miss out on the fun?
Nope! You can still get some adorable heart shaped food on your table, and you don't have to spend hours cutting out the hearts by hand!
Sweet rolls.
Cinnamon rolls are a solid pick for a reason, but you can use red velvet or strawberry or raspberry sweet rolls to add a sweet pink to your dish! Instead of rolling them in circles, pinch a v shape and then curl the tops in to form sweet little hearts! Everyone is going to love heart shaped sweet rolls!
Breadsticks.
Instead of rolling them into logs, take those logs and make heart shapes! Easy and effective!
Cake balls.
You have to manually form these into balls anyway, so take a few extra seconds to make them a heart shape instead! Just make sure you give them some time in the freezer to harden up before dipping them into the melted chocolate!
Frosting.
One of the easiest ways to add hearts to anything! Use a star tip, round tip, whatever you have! You can draw a heart or use two thick lines that intersect at the bottom to create little hearts. Add frosting heart to brownies, cookies, or a big heart on a cake!
Rice krispies.
These pretty much end up on every list because they are just so tasty and easy to work with! You can easily form heart shapes with these.
Bacon hearts.
Using bacon that's not super thin or super thick, you can fold them into heart shapes and bake them like that and they'll stay! I'm pretty sure a bacon heart is my husband's love language.
Fruit platter.
Using any assortment of fruit you desire, you can make a big heart shaped platter! Serve it with a delicious dip to top it off!
Wedge salad.
A fun and healthy way to incorporate the holiday! Using a large chef's knife, you can cut a heart out of a head of iceberg lettuce. Top with your favorite salad toppings. Although a berry vinaigrette with fresh red fruit would be a nice touch!
Pancakes.
You don't need a cutter of any kind for these! Simply pour your batter into a drip bottle, and squeeze out your heart design.
Meringue.
Hearts would be easy to put together- simply put your meringue batter into a piping bag with a large round tip. Two swipes down toward a point, and you've got cute little hearts ready to bake and eat!
I've also included two recipes below for some cute heart shaped table additions that don't require a cookie cutter. Both look adorable- and absolutely delicious!!
Easy Parmesan Garlic Knot Hearts
Prep time:
Cook time:

Ingredients:
2
tubes
Pillsbury breadstick
1/8
cup
olive oil
2
tablespoons
unsalted
butter
4
cloves
garlic
, crushed and finely minced
1/4
cup
fresh Italian
parsley
, finely chopped
1/3
cup
grated
Parmesan cheese
Directions:
Preheat oven to 350 degrees F.
Roll in both sides of each breadstick until there is just an inch or so of space between them. Bring the rolled sides together to form the top of the heart. Pinch the excess on the bottom to create a V, or the point of the heart.
Place knots on a baking sheet, making sure to give them ample space bake.
Bake for approximately 15 minutes, or until they reach a pale golden color.
While the knots are baking, make the Parmesan-garlic coating.
In a small saucepan over low heat, warm the olive oil, butter, and garlic.
Add the chopped parsley, stir, and remove from the heat. Set aside. When the coating has cooled slightly, mix in the Parmesan cheese.
After removing the knots from the oven, place them in a large, seal-able container and pour over the the Parmesan-garlic coating. Seal the container and shake for about 15 seconds to fully coat the knots. Serve immediately.
Source:
shostthetoast.com

Recipe formatted with the Cook'n Recipe Software from DVO Enterprises.
Add Recipe to Cook'n
Candy Pizza Heart
Ingredients:
1 1/2
cups
1-1/2 milk
chocolate
chips
1
cup
butterscotch chips
3/4
cup
miniature marshmallows
3/4
cup
chopped salted
peanuts
3/4
cup
crushed
potato chips
2
tablespoons
sweetened shredded
coconut
7
maraschino cherries
, halved
1/4
cup
milk
chocolate
M&M's
2
tablespoons
white chocolate chips
1/2
teaspoon
shortening
Directions:
Using a pencil, draw a 10-in. heart on a waxed paper. Place paper, pencil mark down, on a baking sheet; set aside.
In a large microwave-safe bowl, melt chocolate and butterscotch chips; stir until smooth. Stir in the marshmallows, peanuts and potato chips. Immediately spread on prepared pan into heart shape. Sprinkle with coconut; top with cherries and M&M's.
In a microwave, melt vanilla chips and shortening; stir until smooth. Drizzle over top. Refrigerate until firm, about 1-1/2 hours. Remove waxed paper. Let stand for 10 minutes at room temperature before cutting.
Source:
stasteofhome.com

Recipe formatted with the Cook'n Recipe Software from DVO Enterprises.
Add Recipe to Cook'n
Sources:
https://thepapermama.com/2012/02/bacon-hearts/
https://www.momendeavors.com/heart-shaped-fruit-platter-orange-whipped-cream/
https://www.prettyprudent.com/heart-shaped-wedge-salad-with-bacon-hearts/
https://designintuition.co/food-design-3-easy-last-minute-valentines-day-recipes/4//
https://hostthetoast.com/easy-parmesan-garlic-knot-hearts/
https://www.tasteofhome.com/recipes/candy-pizza-heart/
https://pxhere.com/en/photo/952444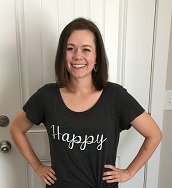 Camille Hoffmann
Weekly Newsletter Contributor since 2014
Email the author! camille@dvo.com
---
Subscribe to Cook'n Premium and get newsletter articles like this each week!