Baking Sheet Supremacy... Which ones rules?
In the 1964 edition of
Joy of Cooking,
we get this advice: "Use a flat, unrimmed baking sheet to promote even cooking." Really? A while ago
America's Test Kitchen
wondered about that, so they put the counsel to the test.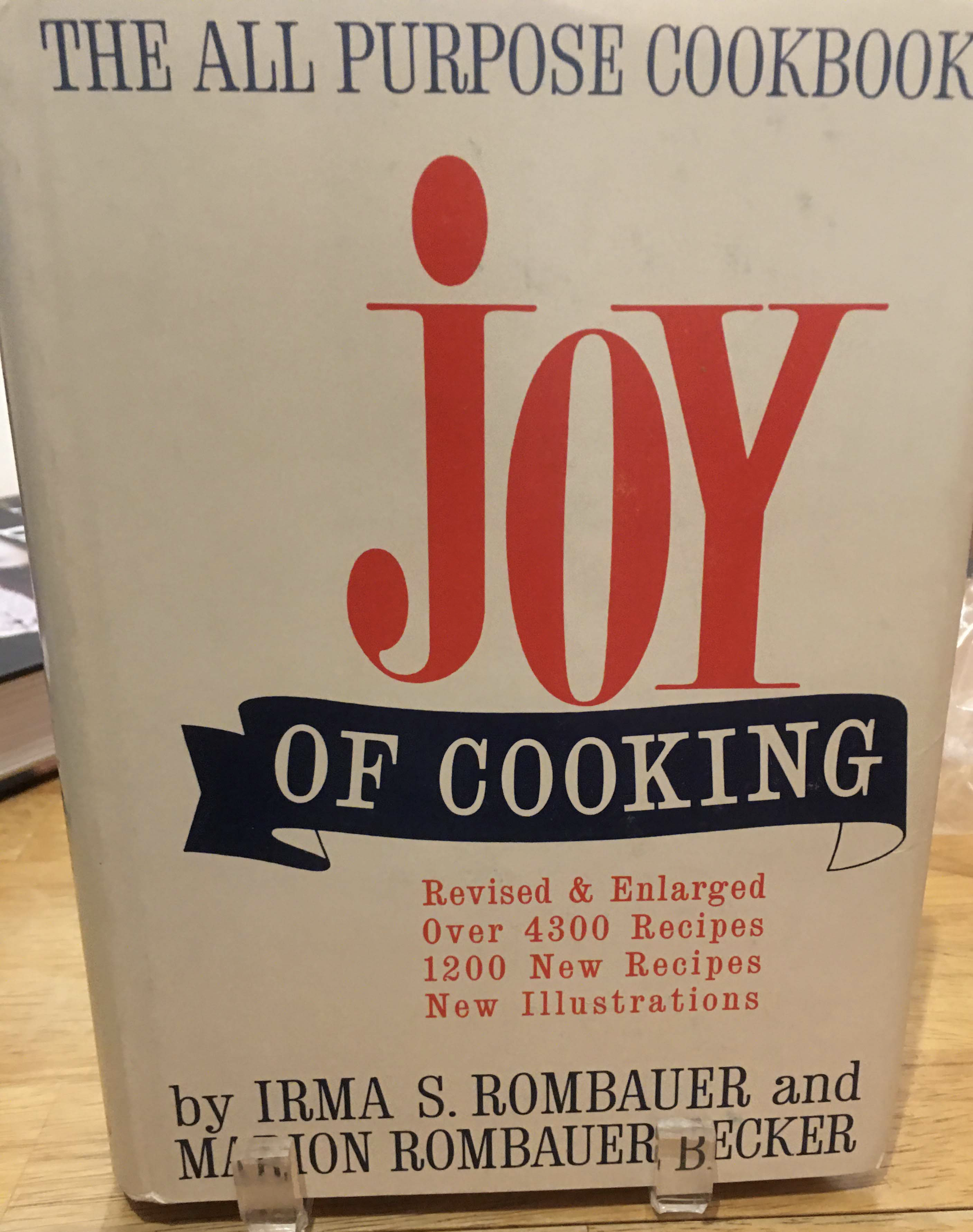 To see if this still applied to today's ovens, they made two identical batches of cookies: one on their favorite cookie sheet, from Vollrath (its shorter sides boast a slightly raised lip to facilitate handling, but it has no true rims), and the other on their favorite rimmed baking pan, from Lincoln Foodservice, which features a 1-inch rim on all sides. They baked both batches successively on the same rack in the oven.
So back to the
Joy of Cooking
advice: How evenly the cookies baked wasn't the issue; both batches came out perfectly pale golden. However, the cookies baked on the rimless pan browned more quickly and finished baking several minutes before those on the rimmed pan.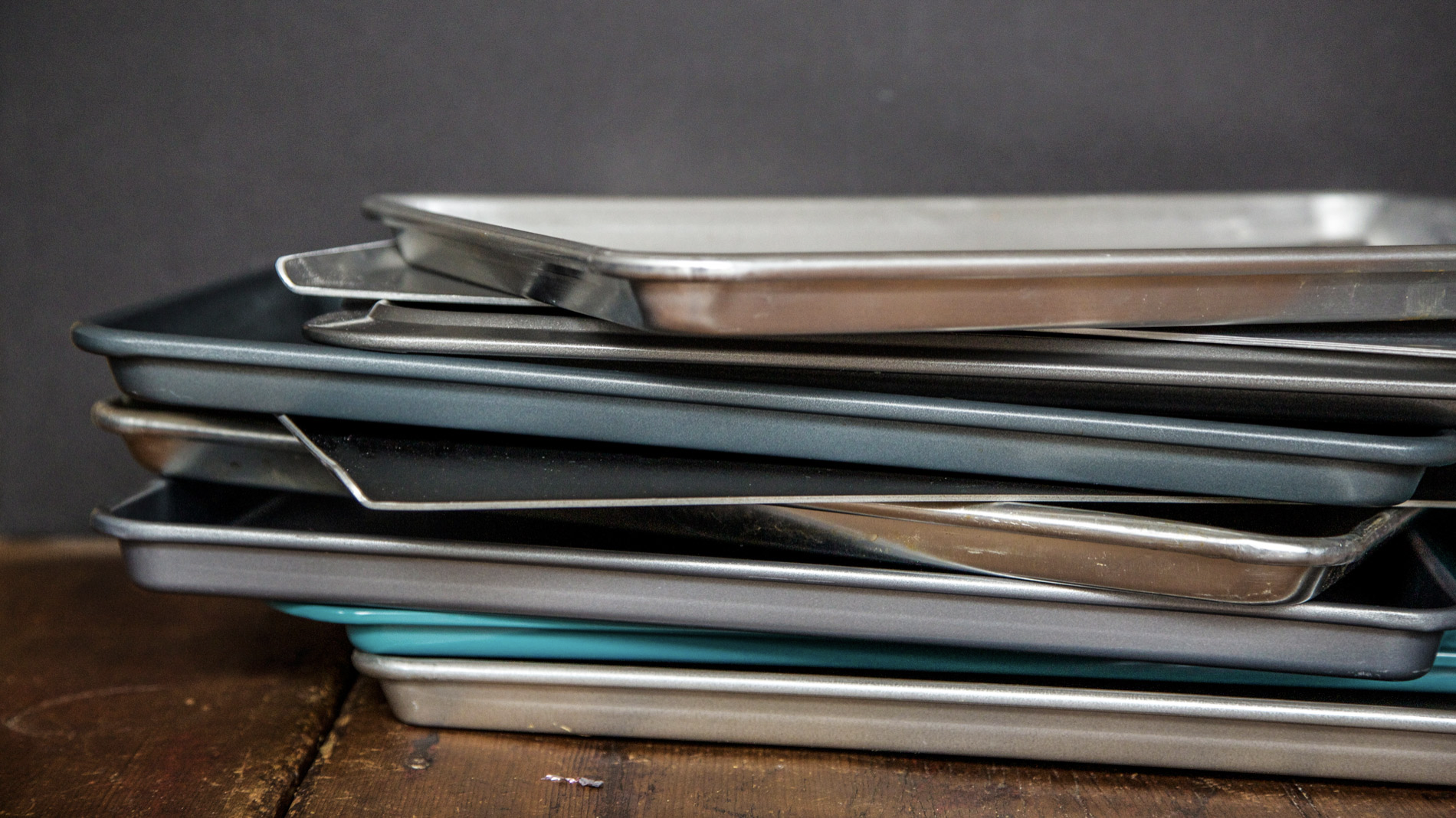 The discrepancy makes sense: Heat rises from the element at the bottom of the oven and circulates in currents to warm the entire chamber. A rimmed baking sheet's raised edges block the hot-air currents, diverting them from the cookies to the top of the oven. A rimless baking sheet allows the hot air to immediately sweep over the cookies, which means quicker baking.
Bottom line? Unless saving a few minutes in baking time is a high priority for you, there's no need to rush out and buy a rimless sheet. Just be aware of the type of baking sheet you're using and the timing. America's Test Kitchen suggests checking on cookies a minute or two BEFORE the timer goes off, just to play it safe.
To recap, then:
RIMLESS EDGES = QUICKER BAKING.
With no raised edges to block hot-air currents, a rimless cookie sheet baked cookies about three minutes faster than a rimmed pan.
RIMMED EDGES = SLOWER BAKING.
After the same amount of time, cookies baked on a rimmed baking sheet, whose edges divert hot air to the top of the oven, were still underdone. Timing is the issue.
FINAL NOTE on baking sheets: America's Test Kitchen found that the flimsy jellyroll pans sold in most stores are useless.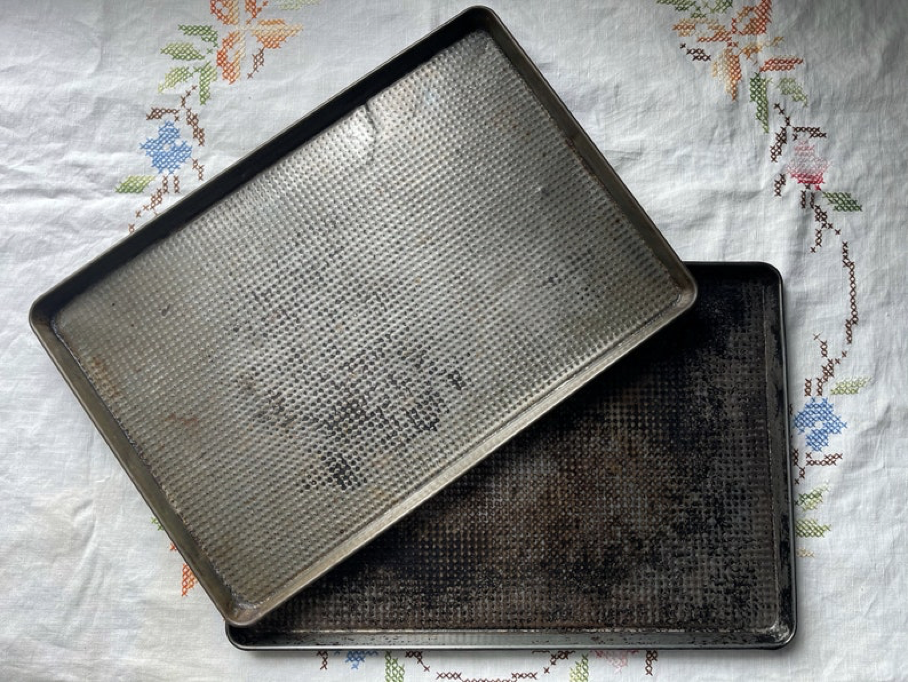 They tend to favor a heavy-duty rimmed baking sheet as they've found it's an unheralded workhorse. They go on record saying every cook should own one or two, but to help you make up your own mind, they tested over 7 major brands of baking sheets. In summary, here are their conclusions:
Highly Recommended: Wear-Ever Half Size Heavy Duty Sheet Pan (13 gauge) by Vollrath (formerly Lincoln Foodservice), model 5314. "Perfect" cookies, oven fries, and jellyroll in this "flawless" pan. Pork produced "lots of fat but no worries about spilling—pan is solid as a rock." Jellyroll browned and released perfectly. Pan can't be twisted and doesn't warp easily. "The search is over." ($22.30 on amazon.com.)



Recommended: Anolon Commercial Bakeware Jelly Roll Pan. "Sturdy" pan produced crisp, evenly cooked fries, released jelly roll easily, and was steady with hot pan full of barbecued pork and drippings. However, cookies baked up too dark, due to thinness of pan. ($16.99 on www.anolon.com.)



Recommended: Chicago Metallic Commercial Cookie/Jelly Roll Pan. Cookies and fries browned unevenly. Oil pooled at one end of pan after it warped under high heat while making fries; pan buckled at bit with pork, causing some hot fat to splash out as we moved pan. Rolled rim trapped dishwater. ($13.68 on amazon.com.)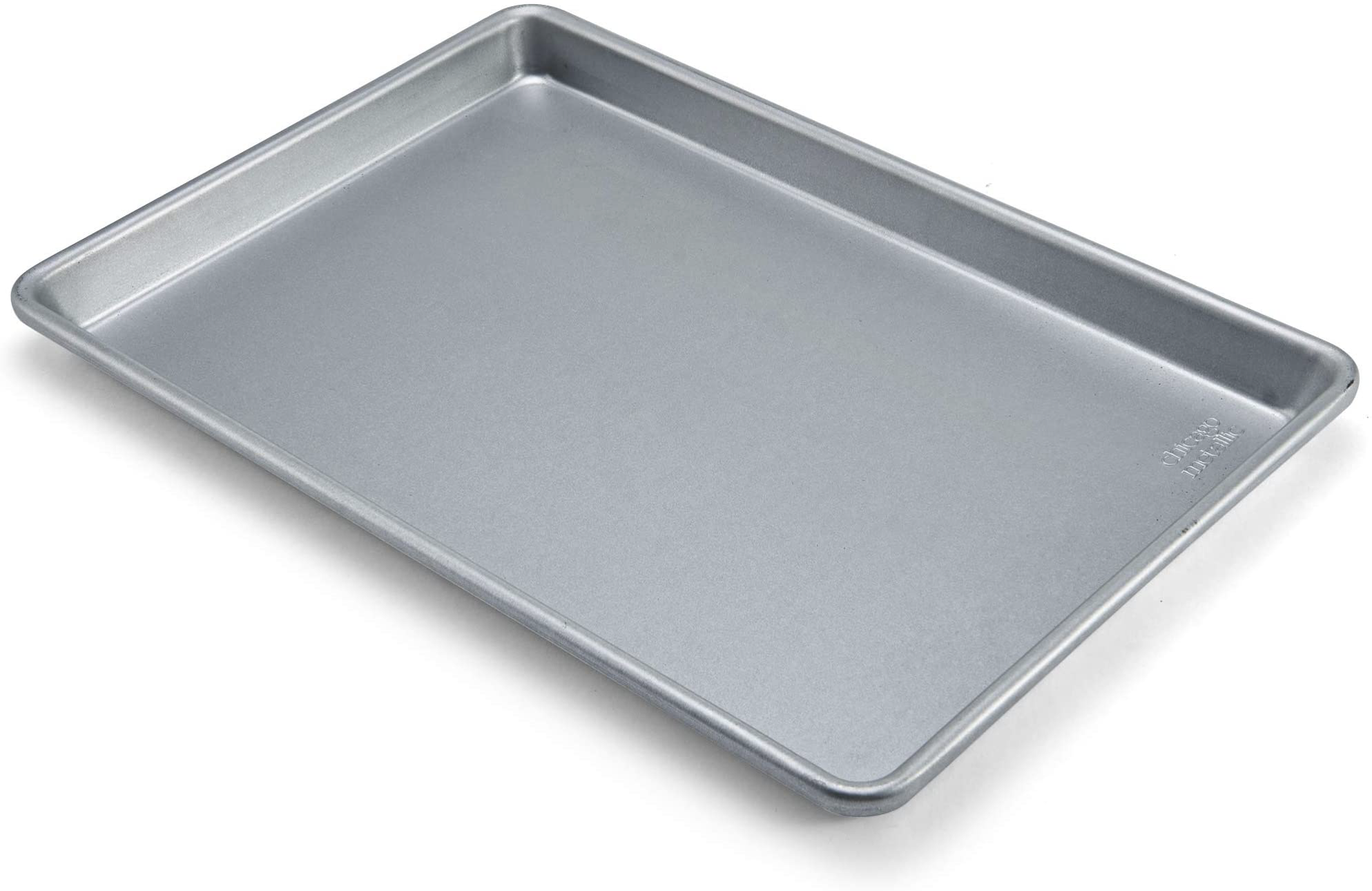 Finally, an important piece of this issue: WHERE do you find these tried-and-true workhorses? The best bet is a restaurant supply store. Some kitchen stores might carry them, but call ahead before venturing out. Going to their websites could help you find retailers near you that carry these as well. Good luck, and happy baking!
Sources:
www.vintagecookbook.com
www.foodandwine.com
www.amazon.com
www.etsy.com

Alice Osborne
Weekly Newsletter Contributor since 2006
Email the author! alice@dvo.com
---
Subscribe to Cook'n Premium and get newsletter articles like this each week!