Heroine in the "Good Eats" World!
One of my heroes in the culinary and good eats world is chef and author, Alice Waters. In 1971 she started the wildly successful restaurant, Chez Panisse, in Berkeley, California. Alice, (quoting from the Chez Panisse website) "…is an American pioneer of a culinary philosophy that maintains that cooking should be based on the finest and freshest seasonal ingredients that are produced sustainably and locally."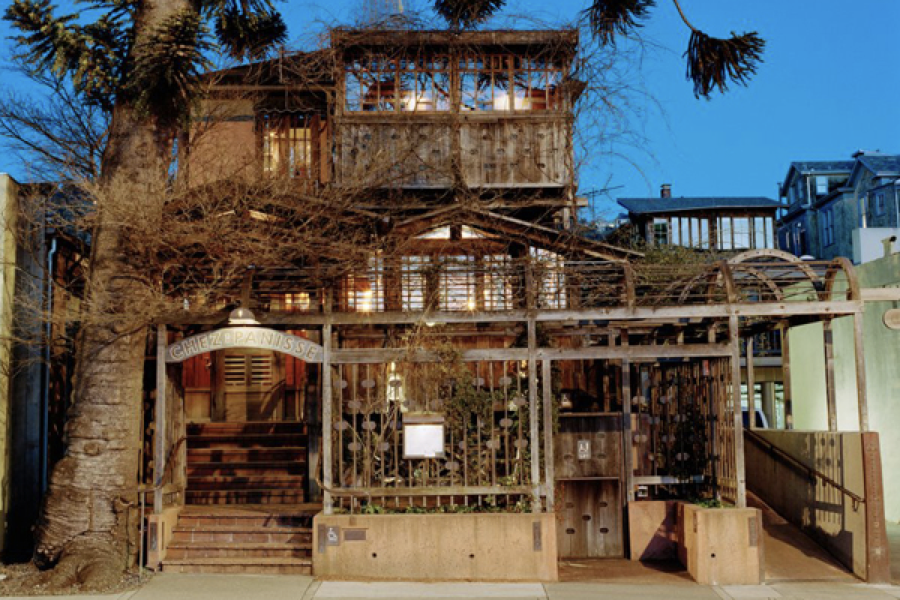 She is a passionate advocate for a food economy that is "good, clean, and fair." Over the course of fifty years, Chez Panisse has helped create a community of scores of local farmers and ranchers whose dedication to sustainable agriculture assures her restaurant a steady supply of fresh and pure ingredients.
In 1996, Waters' commitment to education and the fight against childhood obesity, led to the creation of The Edible Schoolyard at Berkeley's Martin Luther King, Jr., Middle School. The Edible Schoolyard is a one-acre garden, an adjacent kitchen-classroom, and an "eco-gastronomic" curriculum. By actively involving a thousand students in all aspects of the food cycle, The Edible Schoolyard is a model public education program that instills the knowledge and values we need to build a humane and sustainable future.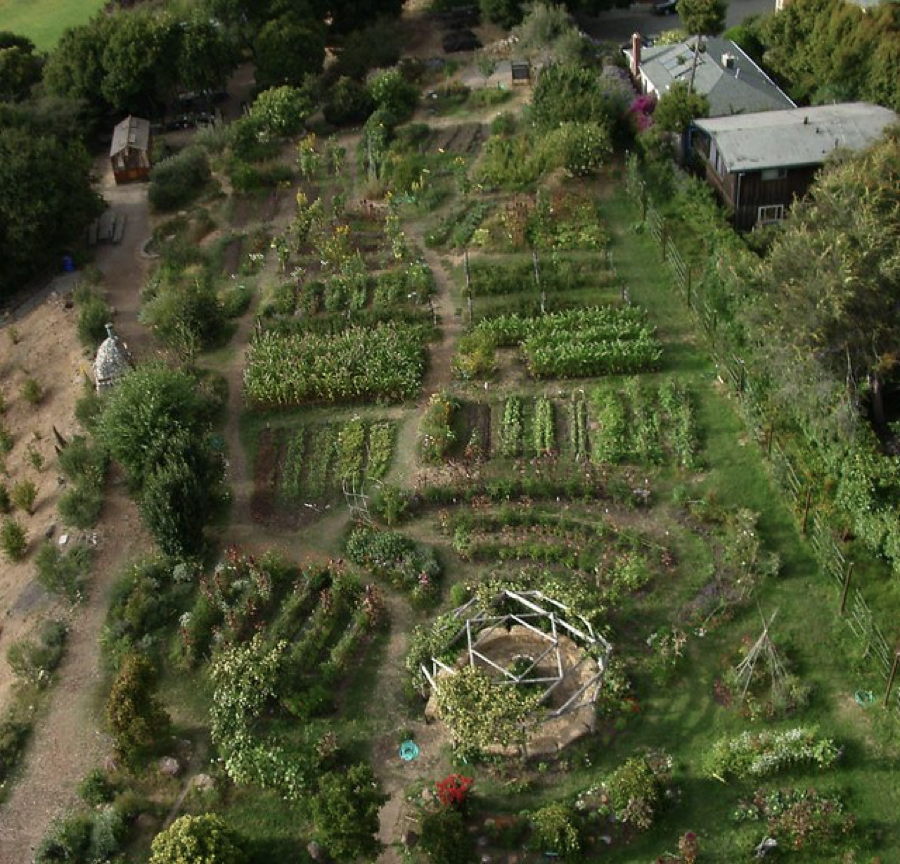 The program is nationally recognized for its efforts to integrate gardening, cooking, and sharing school lunch into the core academic curriculum. Alice established the Chez Panisse Foundation in 1996 to support the Schoolyard and encourage similar programs that use food traditions to teach, nurture, and empower young people.
The success of The Edible Schoolyard led to the School Lunch Initiative, whose national agenda integrates a nutritious daily lunch and gardening experience into the academic curriculum of all public schools in the United States. How cool is that?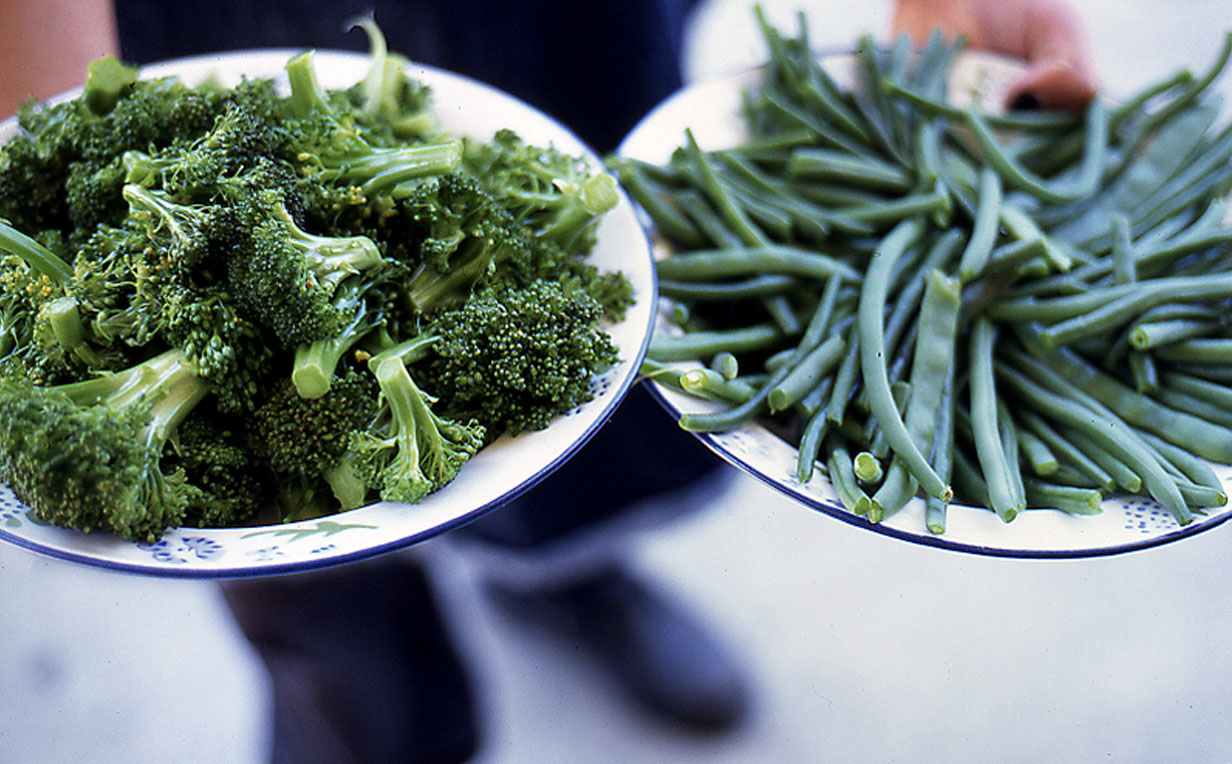 Vice President of Slow Food International (a nonprofit organization that promotes and celebrates local artisanal food traditions and has 100,000 members in over 130 countries), this busy lady has also written sixteen books (many of which are cookbooks) and has been a culinary contributor to
Traditional Home Magazine
. She's a master at creating vegetable dishes that leave you feeling healthy and satisfied (rather than feeling deprived). Here is one of her recipes—give this a try; Alice Waters may become one of your heroes as well!
This dessert calls for cranberries, which are almost, if not fully out of season now. So unless you have some stashed in your freezer, you'll need to wait until next Thanksgiving to try this. I share it now anyway, so you can put it on your "New Recipes I'm Going to Try for the Holidays" list.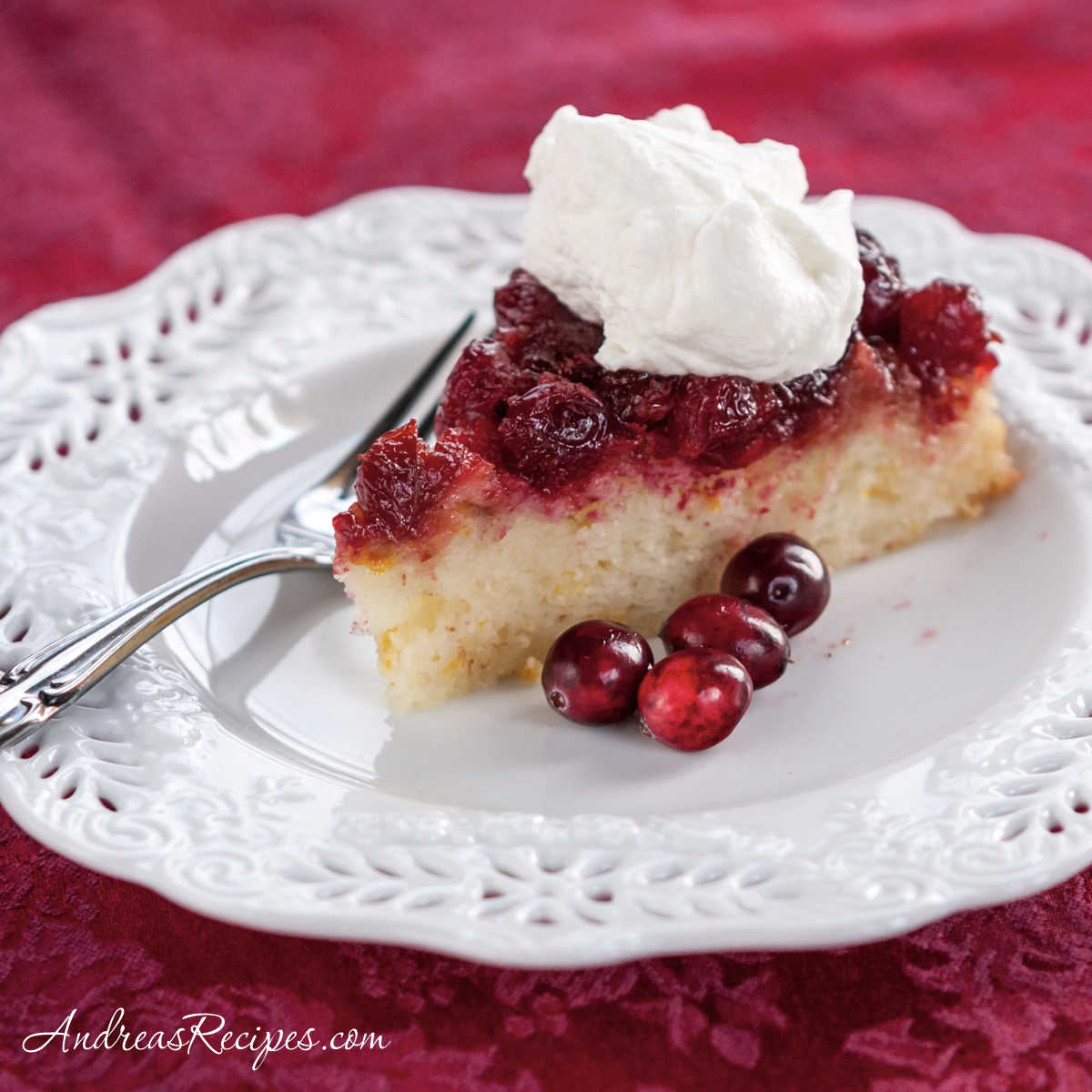 Alice Water's Cranberry Upside Down Cake with Whipped Cream
Ingredients:
FOR BOTTOM OF PAN:
1/2
cup
butter
1
cup
packed
brown sugar
1
(12-ounce) package
whole, fresh
cranberries
1/2
cup
chopped
pecans
toasted
FOR THE CAKE:
1 1/2
cups
flour
2
teaspoons
baking powder
1/4
teaspoon
salt
1
cup
sugar
1/2
cup
butter
softened
2
eggs
separated
1
teaspoon
vanilla extract
1/2
cup
milk
FOR THE WHIPPED CREAM:
2
cups
(1 pint)
whipping cream
2
tablespoons
sugar
Directions:
Heat oven to 350 degrees. In 9-inch-square baking pan, melt 1 stick of butter in oven. Remove pan and stir in brown sugar. Return butter-sugar mixture to oven for 2 min. or until it easily spreads across bottom of pan. Remove pan from oven and immediately arrange cranberries and pecans evenly over bottom of pan.
In medium bowl, stir together flour, baking powder, and salt. In another bowl, beat sugar and remain 1 stick of butter until fluffy. Add egg yolks and vanilla. Beat 1 min., scraping bowl often. Add dry ingredients alternately with the milk to the butter mixture. (Start with dry ingredients and end with dry ingredients.)
Thoroughly wash beaters. In large bowl, beat egg whites at medium speed until soft peaks form (tips curl). Fold egg whites into the flour-egg yolk mixture. Spread the batter over the cranberries and pecans in baking pan. Bake for 35-40 min. or until a toothpick inserted into cake comes clean. Cool for 10 min. Using a knife, loosen edges of cake and invert onto a serving platter. Serve cake warm with generous dollop of whipped cream atop each piece.

Recipe formatted with the Cook'n Recipe Software from DVO Enterprises.
Add Recipe to Cook'n
Sources:
www.usmenuguide.com
www.flickr.com
www.schoollunchinitiative.org
www.andreasrecipes.com

Alice Osborne
Weekly Newsletter Contributor since 2006
Email the author! alice@dvo.com