How To Perfectly Poach an Egg Every Time!!
2022 has been the year where I have been trying to learn how to make all sorts of delicious breakfast foods worthy of a 5-star brunch. I am back at it again with another lesson in perfect egg-making. Two weeks ago, I shared the method for making perfect fried eggs from America's Test Kitchen and I have been enjoying them a couple times a week since then. I am amazed how perfectly they turn out! I love eggs as an easy way to get more protein in my diet everyday. They are relatively cheap and easy to make and I love how there are so many ways to make and enjoy them!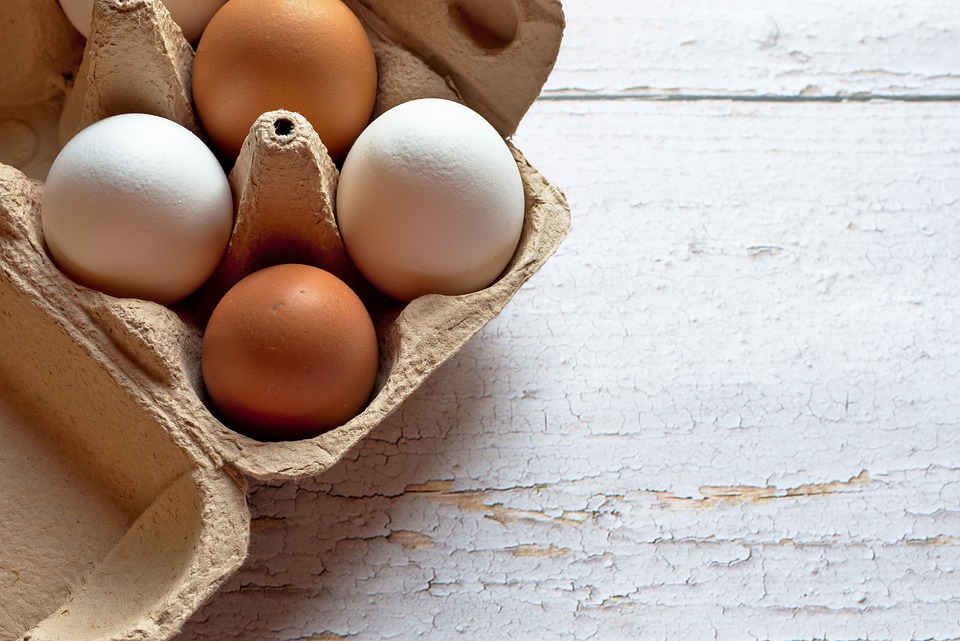 This week, I wanted to go back to cooking school with America's Test kitchen, but this time I am sharing tips for making the perfect
poached eggs
. Most people are pretty intimidated by making them but I will tell you, this is the easiest method you've probably ever heard of for making them. There is no stirring the boiling pot of water to create a little tornado to gently poach the egg. Even better news is that there are virtually no little floating, messy bits leftover either. You're left with perfect, delicate poached eggs in minutes. You can cook 8 of them at a time and they are all done at the same time--none are cooked way more than the others. What more could you hope for?
After we dive into these tips, I also wanted to share a few ideas for what meals to make to go with these delicious poached eggs. Without further ado,
here are the steps to make perfect poached eggs
. These steps explain how to make 8 poached eggs at a time, but you can certainly make less and the steps are the same. 
1. Grab a 12-inch skillet (that's right--not a saucepan) with a lid and fill it almost all the way to the rim with water.
2. Add 2 tablespoons vinegar to the water. Don't worry, this will not make your eggs taste like vinegar--it simply helps the egg whites set up faster, giving it less of a chance to fray out in the water.
3. Add 1 teaspoon salt to the water to help season the eggs and flavor them.
4. Bring to a boil over high heat.
5. While you are waiting for the water to come to a boil, crack 8 (or however many you are using) eggs into teacups--2 eggs in each tea cup. The teacup handles help you add the eggs from all four teacups at once, giving the eggs a chance to all cook at exactly the same time.
*Use the freshest eggs possible for poached eggs. The whites will break down
6. After the water has come up to a boil, turn the heat off and add the cups of eggs to the water. Cooking the eggs in water that is just shy of boiling will help them gently cook and stay together instead of spreading while they are bobbing around in boiling water.
7. Put the lid on and set the timer for 5 minutes. You will cook them for 5 minutes whether you are cooking 8 or 2 eggs. If you are making as many as 12 eggs, you will want to bump the time up to 7 minutes.
8. Take the lid off and scoop the eggs out and place them on a paper towel-lined tray. The paper towel will absorb the excess water. 
9. Season with a little salt and pepper and enjoy your perfectly cooked poached eggs!
Now that you know how to make them just right, here are a few ideas for what to make with those poached eggs:
1. Eggs Benedict.
Of course this is the most common dish people think of when they think of poached eggs. A buttery English muffin topped with Canadian bacon, poached egg, Hollandaise sauce and fresh chopped chives. Now that's a perfect breakfast right there!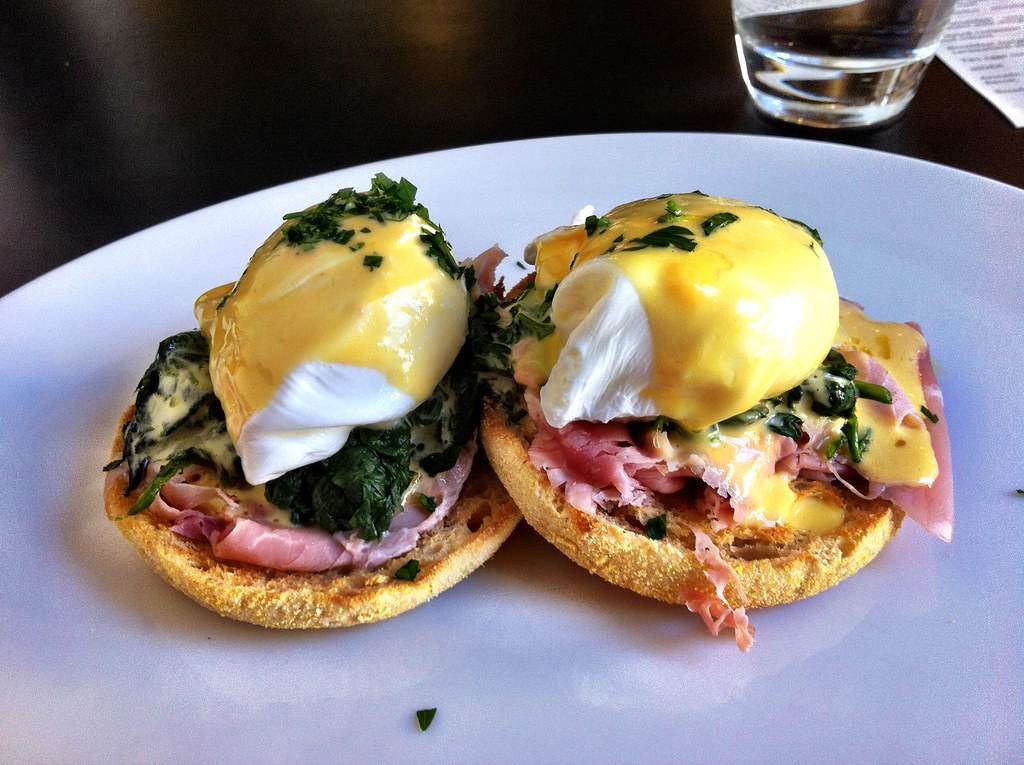 2. Eggs Florentine.
It is almost exactly like eggs benedict, but it has a layer of sauteed spinach right on the English muffin and may or may not contain Canadian bacon.
3. Breakfast Tacos with Crispy Potatoes, Chorizo and Poached Egg.
These breakfast tacos would make anyone so happy! All those flavors and textures sound heavenly together.
4. Avocado Toast with Poached Egg.
A classic easy breakfast that is full of healthy fats.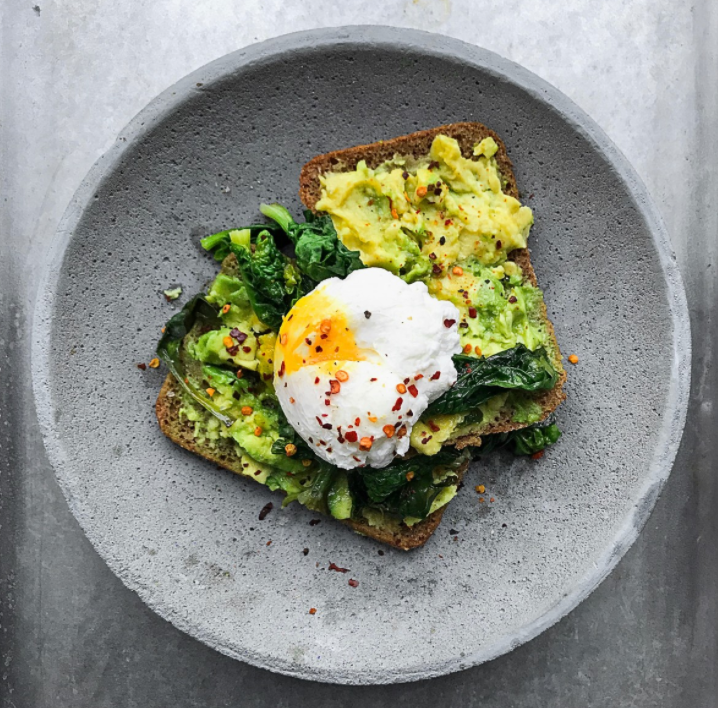 5. Shakshuka.
This is a dish that is eaten for any meal of the day and is common in Israel,  in the Middle East, and parts of North Africa. It is a delicious and comforting combination of a simmering sauce made of up tomatoes, onions,  garlic, spices and gently poached eggs. In this case, you can just look up a recipe and follow it--you don't poach your eggs separately, you crack the eggs right into the pan of tomatoey sauce and let them gently simmer and cook until they are done. It is topped with freshly chopped cilantro and parsley. It is SO flavorful and is one of my favorite savory breakfasts!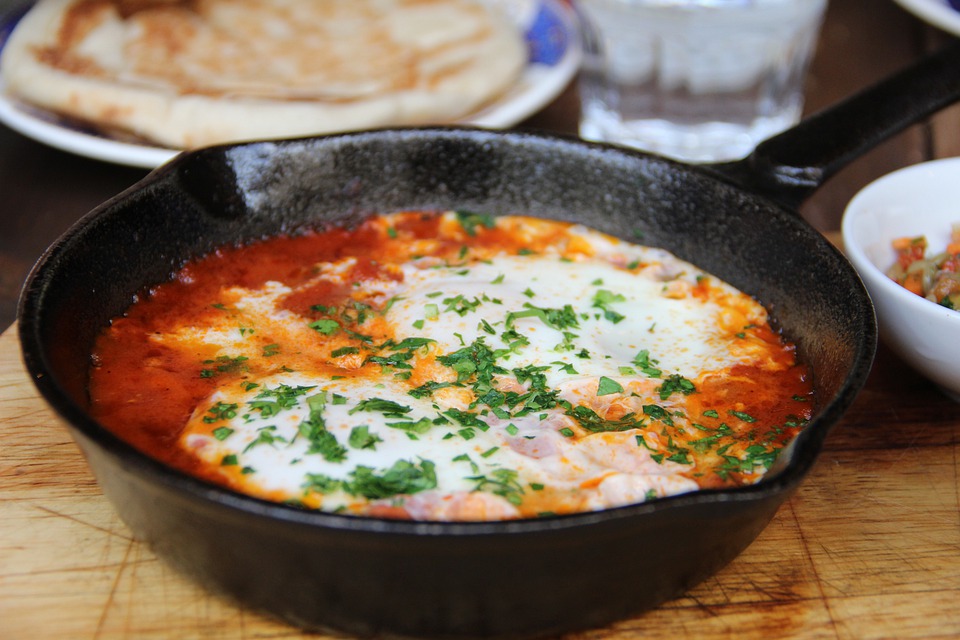 Do you like poached eggs? What is your favorite way to eat them? Please share your thoughts in the comments below.
Sources:
www.maxpixel.net
www.pxhere.com
www.flickr.com
www.seriouseats.com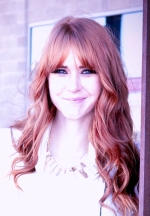 Mary Richardson
Weekly Newsletter Contributor since 2014
Email the author! mary@dvo.com