Don't Toss 'Em…REVIVE 'Em and Store 'Em Properly!
What with the high cost of food these days, we want to be sure to use our fresh produce up before it goes bad. But sometimes things just slip away, like greens, for instance. It's with this unfortunate circumstance in mind that I share this timely tutorial.
When your greens start slipping, don't toss 'em…revive 'em. Here's how: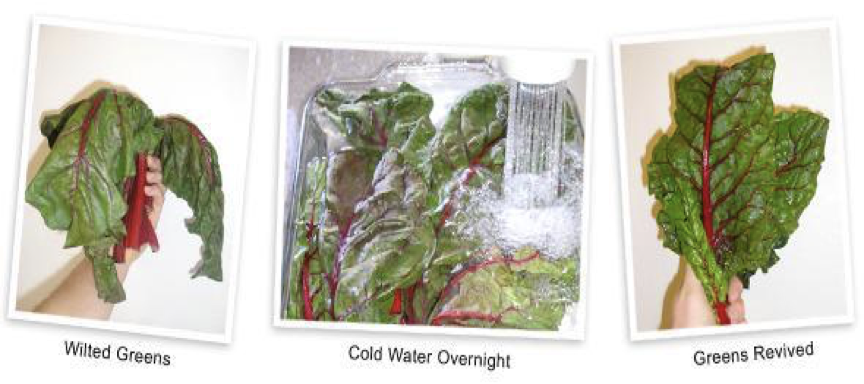 Cold Water Overnight
. So rather than tossing wilted stuff out, submerge them in cold water then put them in the refrigerator overnight.
Greens Revived.
Notice how fresh and crisp this chard looks after 12 hours in the refrigerated water? This approach works for just about every variety of greens.
Reviving is one important thing to know, but it's also good to know how to store greens in the first place. Hint: You'll notice that most greens need a certain temperature and do best in a certain type of bag.
Arugula (aka rocket):
Keep arugula refrigerated (32-36°F), stored in a perforated plastic bag, away from fruits to avoid deterioration. Arugula, high in vitamin C, is typically used in a fresh salad. While its natural smoky flavor jazzes up the most basic salad and can add a real zip to a sandwich, it's also delicious steamed with other leafy greens.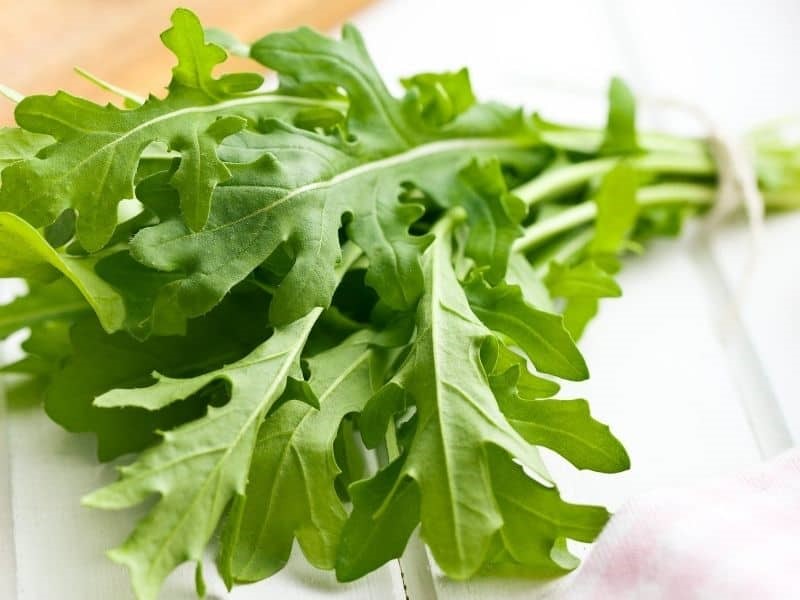 Greens: Kale, Collard Greens, Chard, Mustard Greens
Keep refrigerated (32-36°F), storing in a perforated plastic bag. Discard stems or put aside for stock. Chop the leafy parts and wash thoroughly, then strain them well. They're now ready to sauté with onions and garlic, or steam and serve with a wedge of lemon. These are fabulous when chopped and added to a leek gratine!
Lettuce: Keep lettuce refrigerated (32-36°F), stored in a perforated plastic bag, away from fruits to avoid deterioration.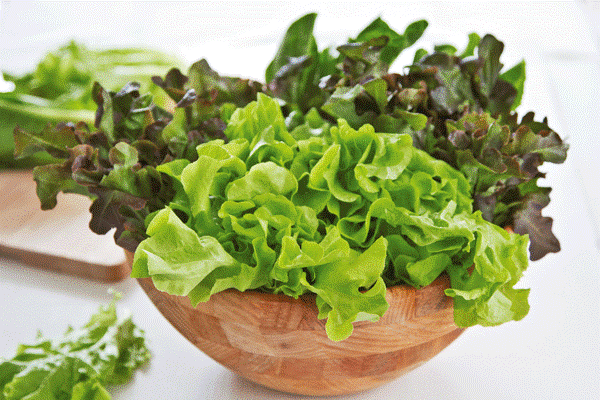 Spinach:
Keep spinach refrigerated (32-36°F), stored in a perforated plastic bag, and also away from fruits to avoid deterioration. Remove stems and wash the leaves; then drain well.
A tasty dish is made by sautéing onions in olive oil over medium heat; when browned, add spinach. Once the leaves are completely wilted, add salt and pepper to taste. Toss this mixture with pasta or use as a crêpe filling with Gruyère cheese.
For a bread-free sandwich, I wash a couple large leaves well and pat dry. Then I spread a little mashed avocado on them, sprinkle with some garlic powder, and top with some finely chopped tomato. I carefully roll this up and die and go to heaven! (You can do the same thing with lettuce leaves.)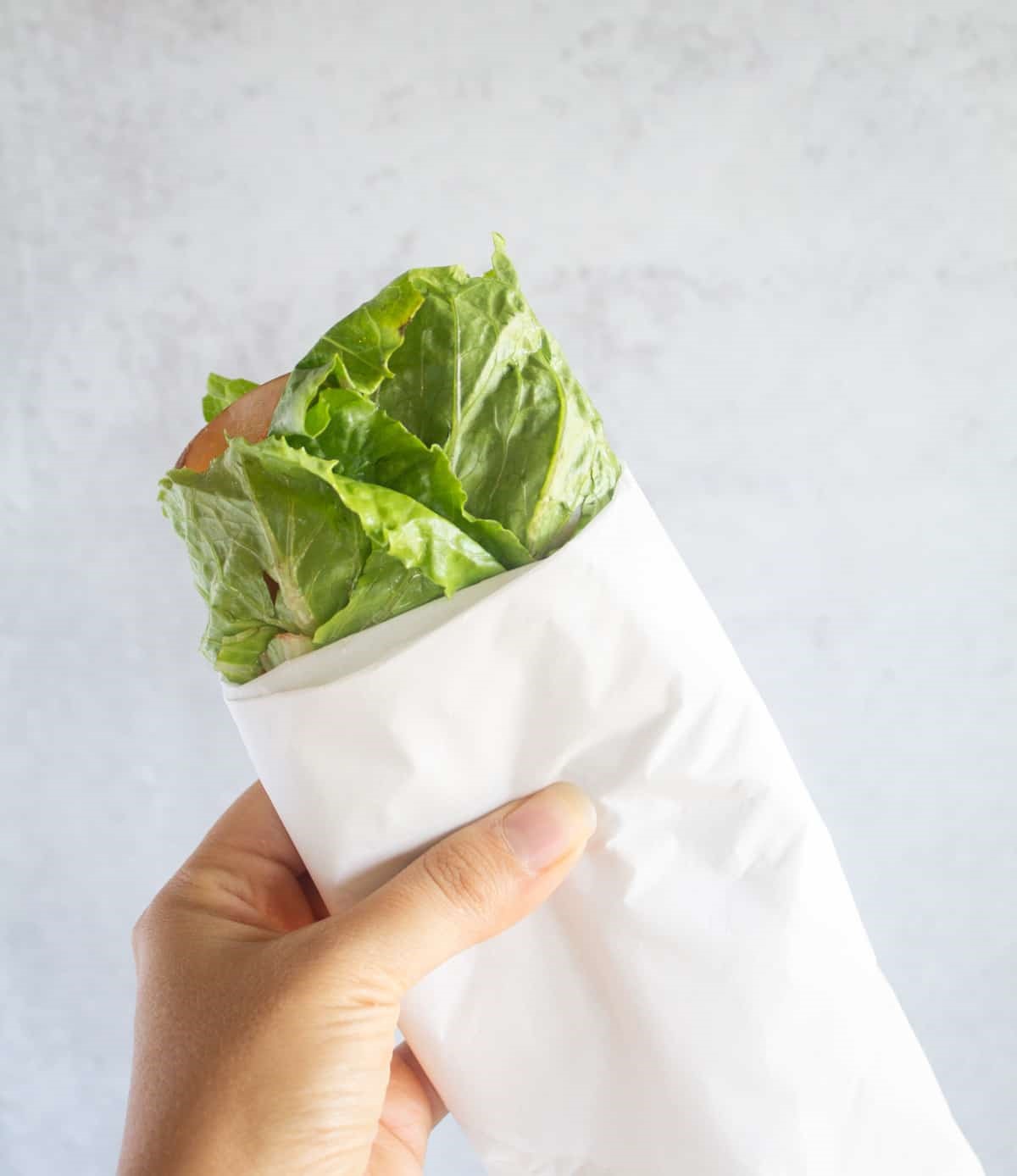 Store-bought Herbs:
Remove their band or tie; wash and dry. Snip off the ends and submerge them in a glass of water. Cover with a plastic bag and store them in the refrigerator. Add herbs to sauces, such as tomato sauces and béchamel to brighten their flavor. Fresh basil and cilantro are the absolute flavor kings, so if you don't try any other herbs, at least give these two a shot.
I'll close with a terrific recipe I found on the back of my fresh baby spinach bag and my encouragement to store your hard-earned produce wisely!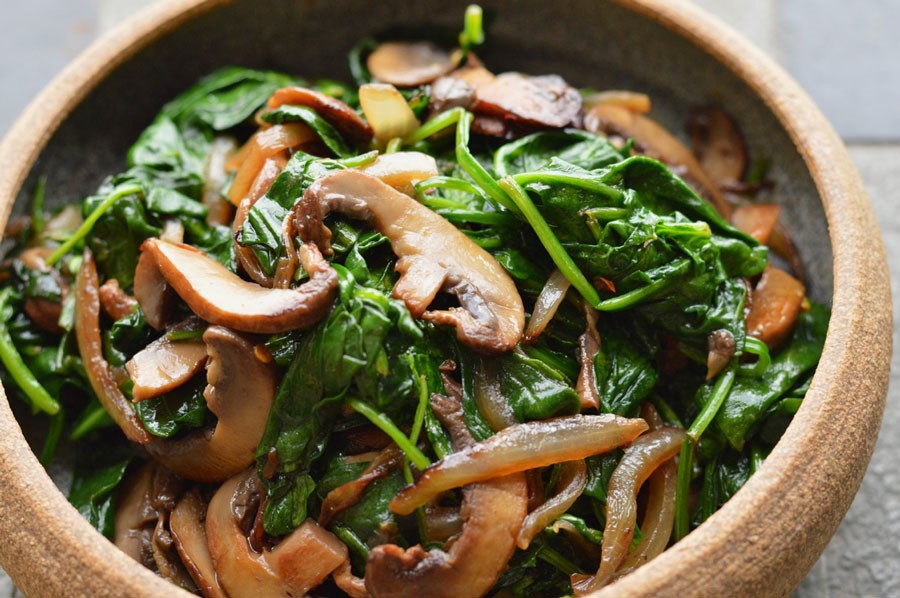 Sauteed Spinach with Mushrooms and Caramelized Onions
Ingredients:
2
onions
sliced
9
cups
fresh
spinach
1 1/2
tablespoons
balsamic vinegar
1
cup
fresh
mushrooms
sliced
4
cloves
garlic
minced
1
tablespoon
Coconut Oil
1
tablespoon
butter
or ghee
sea
salt
to taste
freshly ground
black pepper
to taste
Directions:
1. In a skillet, heat coconut oil and butter on high heat, stirring constantly.
2. Reduce heat to medium-low; continue cooking the onions for 10 more minutes, stirring frequently.
3. Add vinegar and mushrooms to pan. Season with salt and pepper to taste, and cook until mushrooms are tender.
4. Add spinach and stir until it wilts.
5. Serve immediately.

Recipe formatted with the Cook'n Recipe Software from DVO Enterprises.
Add Recipe to Cook'n
Sources:
www.kitchenatthestore.com
www.thisnzlife.com
www.cassidyscraveablecreations.com
www.eatwellenjoylife.com

Alice Osborne
Weekly Newsletter Contributor since 2006
Email the author! alice@dvo.com