Hand-Washing Dishes…A Good Alternative!
Well, actually, the art is in the tools. Like any project or activity, the tools can make or break it. And when it comes to washing dishes by hand, good tools really make the job if not pleasant, a lot easier.
But hey, why am I even talking about washing dishes, when almost everyone has, and uses, a dishwasher today? Because since the phosphates have been removed from our dishwasher detergents, dishes don't come out clean and sparkling like they used to, and lots of folks are fed up and returning to hand washing. So, I thought a few tips on good hand dish washing tools might be useful:
Long-Handled Bottle Brush:
This cleaning tool is great for cleaning in the crevices of jars and bottles. It also works well if you're trying to get your brush in close around the inside bottom edges of pots and pans.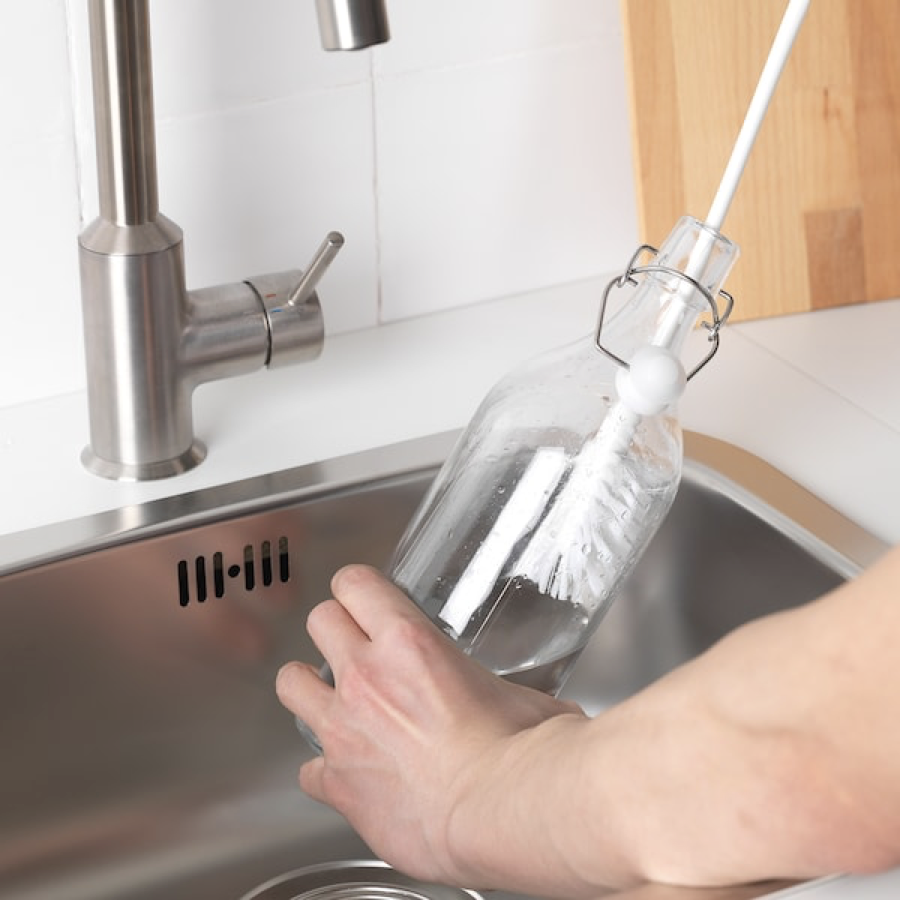 Brush-attached Detergent Dispenser:
Save an extra step by dispensing soap as you scrub. OXO's unique design allows it to fit in the tight corners of your cookware as well. The bristles rinse clean easily. Storage is simple. Overall this is a handy tool to have in the kitchen. This same tool would also work well for scrubbing bathroom surfaces. Just be sure to have a separate one that is marked for bathroom only. But whatever style you're looking for, see if you can buy one at a store where the staff has tried the product.
Long handled dish brush:
The Cuisinart Angled Brush is a great choice. The unique angle allows you to scrub in most tight places (although tall glassware was still not possible to reach). The bristles are tough enough to clear away stuck on food, yet gentle enough for delicate dishes and non-stick pans. The brush is great if you hate holding onto a scrubber or sponge, exposing your hands to the scrubbing and gunk. It also cleans up easily and stores compactly.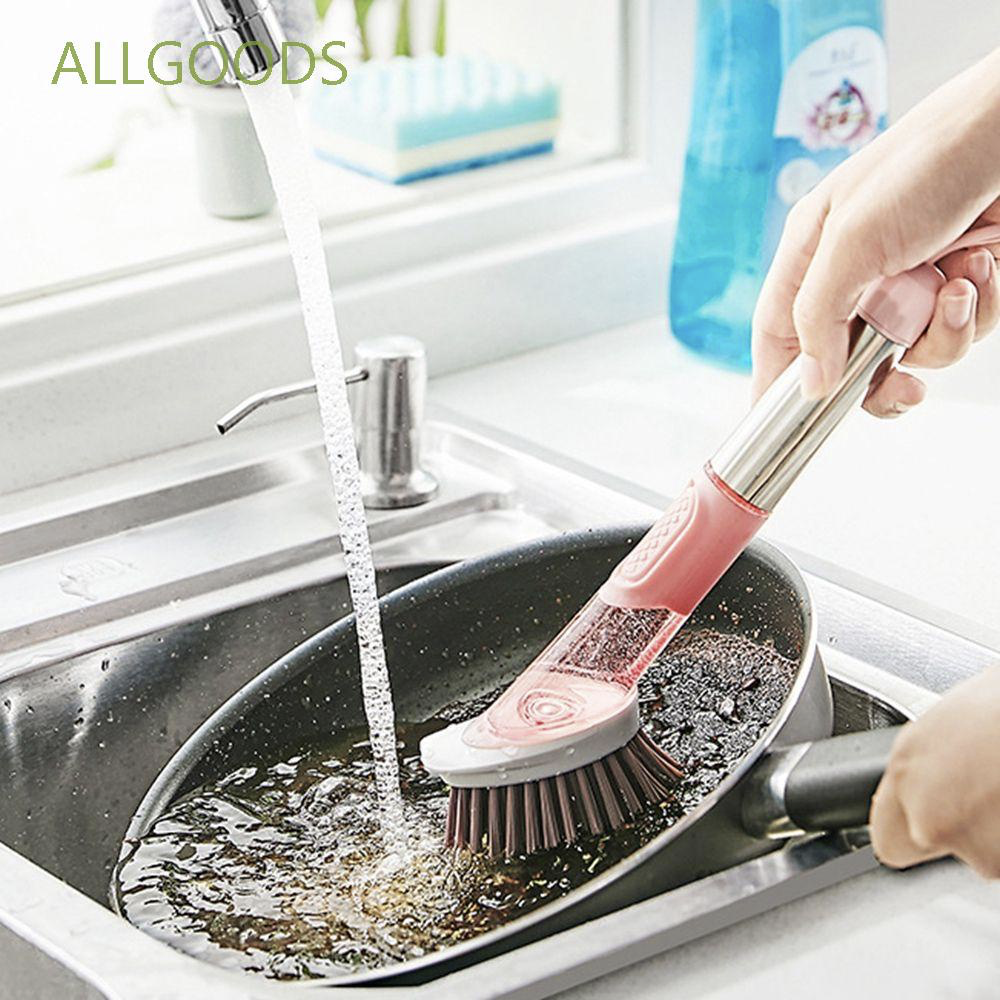 Dishcloths:
As with sponges, dishcloths must not be allowed to sit for long periods of time in dishwater. Remember to launder your dishcloths frequently to prevent bacteria, staining, and odors.
If you're looking for something different, though, try the Skoy cloth. It's an absorbent, biodegradable and natural multi-use cloth. This re-usable cloth is perfect in your kitchen, bathroom, and office and can be used on most surface areas.  It can be used in place of a sponge, wash cloth, or paper towels.  It's made from a natural cotton and wood-based cellulose pulp and is 100% biodegradable. After an independent composting test, Skoy cloth broke down completely within 5 weeks. One cloth holds up to rigorous use for months.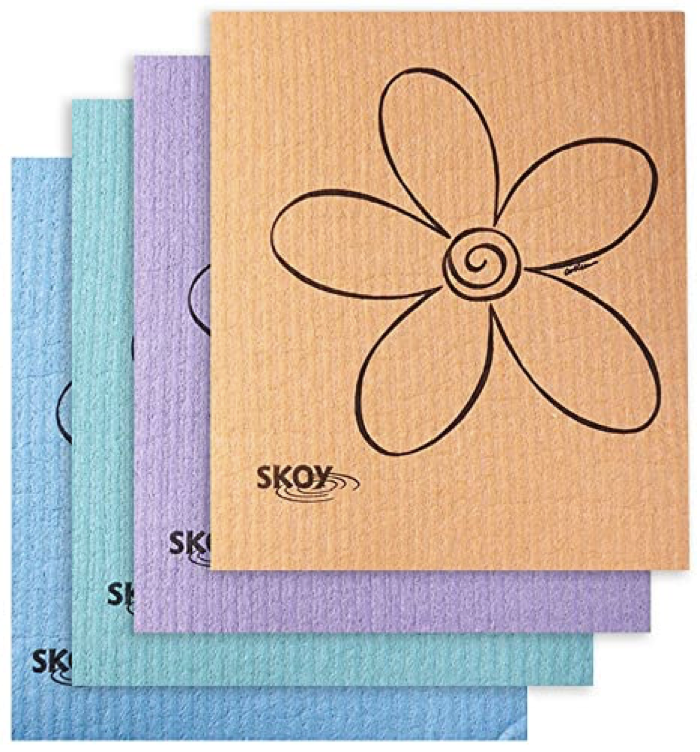 One Skoy cloth is equivalent to using 15 ROLLS of paper towels. With today's high cost of paper towels, this is the obvious choice for your wallet and the environment. It has an absorption factor of 15x its own weight. Imagine using 15 sheets of good-quality paper towels at once this is how a wet Skoy cloth will feel in your hand.  It dries quickly, so it isn't a bacteria breeding ground. Occasionally place cloth it in the microwave to kill germs. It's also dishwasher and washer/dryer safe. A set of four 7- x 8-inch cloths come in assorted colors ($6.99 on amazon.com).
Dish rack:
It prevents water from collecting and pooling in your newly clean dishes. They prevent bacteria growth and help protect dishes from banging into one another. There are lots of models to choose from, and they're getting pretty high tech and pricey. And many now have fold down prongs for easier storage when the dishes are done. Fancy and techie doesn't necessarily mean a better product; basic works great. Just be sure to choose a dish rack with a sloping bottom mat to allow water to easily drain off into the sink.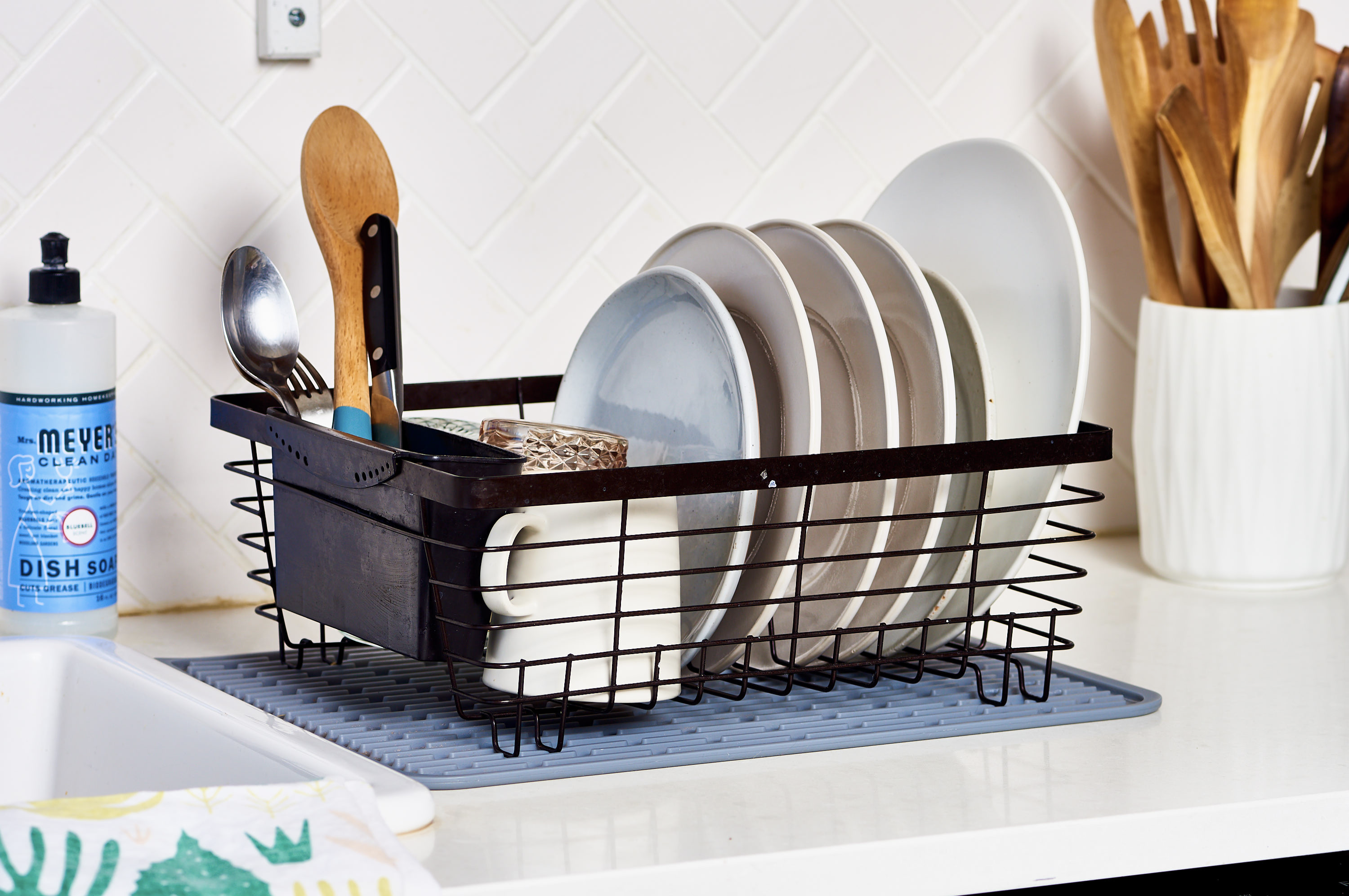 Rubber Gloves:
They increase handling power and protect hands. Find a good pair of rubber gloves, disposable gloves, or latex free gloves.
Vileda
makes some of the best around, and you'll find these at your local Wal-Mart, Rite Aid, and other big box stores.
Dish liquids:
Dish liquids come in many scents, specialties, and varieties. Be sure not to add too much, which only makes washing and rinsing dishes more difficult. Check out some environmentally friendly options, such as
Mrs. Meyers or Seventh Generation
.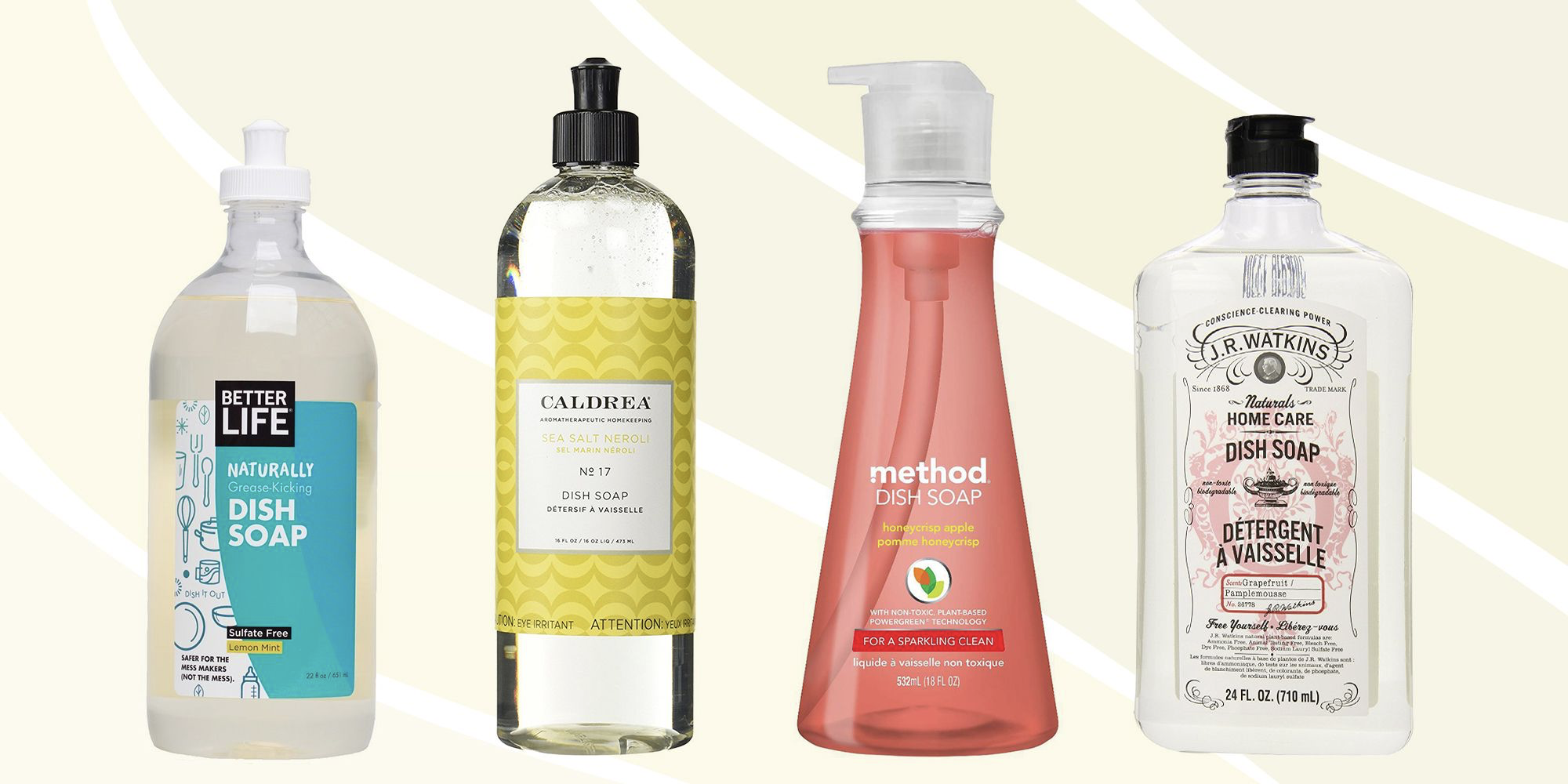 About those GREEN claims, though: Many are Meaningless. "Natural," "environmentally friendly," and "nontoxic" lack standard definitions. Even "biodegradable" means little unless the claim is specific: for example, "biodegradable in three days" or "certified biodegradable."
Yet some have merit, sort of. "Certified biodegradable" is independently verified, as is the Leaping Bunny symbol on Earth Friendly and Seventh Generation detergents. That logo indicates that a product wasn't tested on animals during any stage of its development. Another tip: Look for specific claims such as "contains no artificial dyes or fragrances," then look for an ingredients list, which might help confirm the claim.
Sources:
www.huffpost.com
www.ikea.com
www.iqliving.com
www.allgoods.com
www.skoycloth.com
www.apartmenttherapy.com
www.bestproducts.com

Alice Osborne
Weekly Newsletter Contributor since 2006
Email the author! alice@dvo.com