Food Rescue and Easy Healthifying Tips
Have you noticed that when you're in the biggest hurry, that's when you make more mistakes? This can especially apply to cooking and baking. THEN you have to spend time either re-cooking something or coming up with a new plan altogether. Crazy-making, right?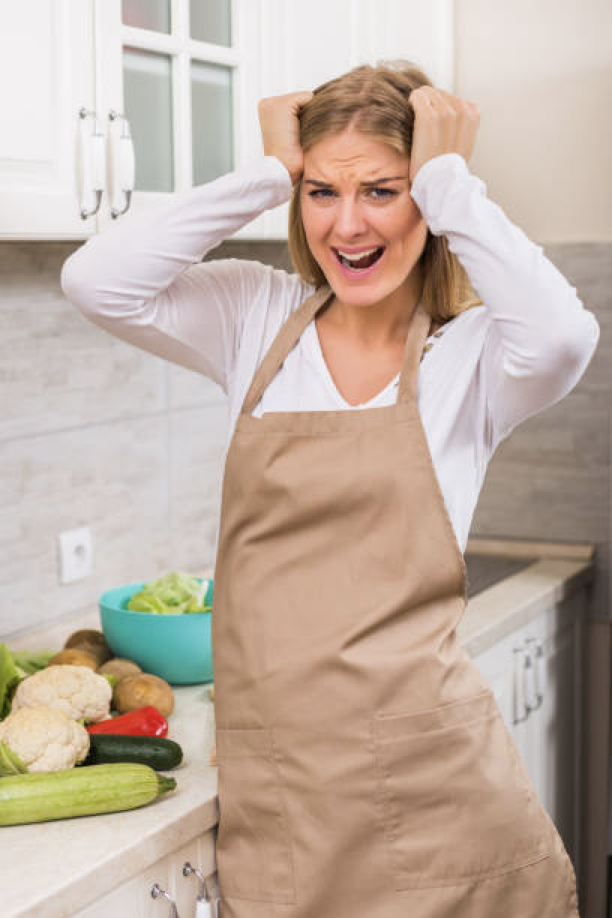 If you can relate, then you'll like these 3 tips from
Top Chef
finalist Antonia Lofaso and the Food Network's Ingrid Hoffmann on how to rescue a couple common mistakes.
SCORCHED RICE.
Even if you can remove the burnt kernels, the non-scorched rice will still taste burnt. So, after removing the scorched stuff, transfer the remaining rice to a container with a
whole
peeled onion. Cover and let sit for 15 minutes. The onion will absorb the burned flavor and odor.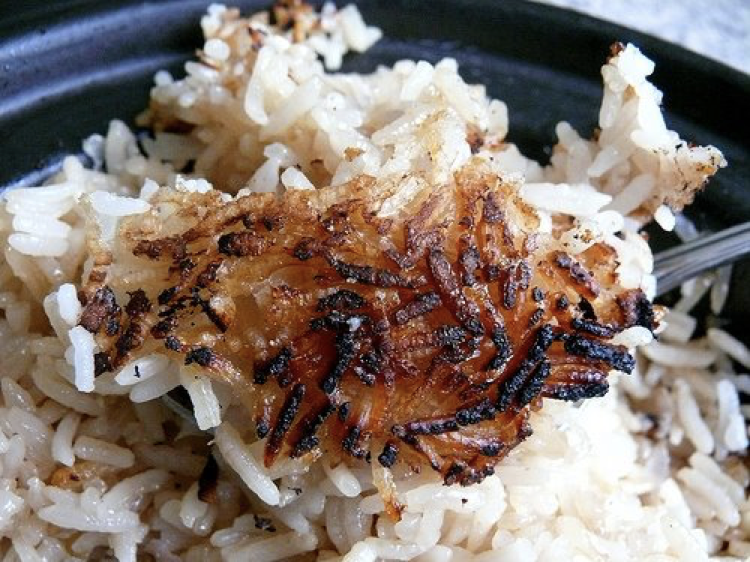 TOO-SALTY SOUP.
Who hasn't done this? To fix it, add one-half to three-fourths cup of liquid to thin it out. Use milk for pureed or cream-based soups like tomato, and unsalted broth or water for clear ones like chicken noodle soup.
And here are a few tips from other professional chefs and cooks for better food/kitchen management as well as how to add more health factor to your meals:
PREVENT DROOPY HERBS:
"Put a dry paper towel in the bag with them," suggests Dale Van Sky, executive chef at Red Mountain Spa in St. George, Utah. "The towel absorbs excess moisture, so the herbs stay fresh for about a week." Knowing how to keep fresh herbs fresh longer means you'll be more inclined to cook with them more often. For instance, Van Sky suggests using them to increase the flavor and the health benefits of all steamed vegetables and sauteed shrimp.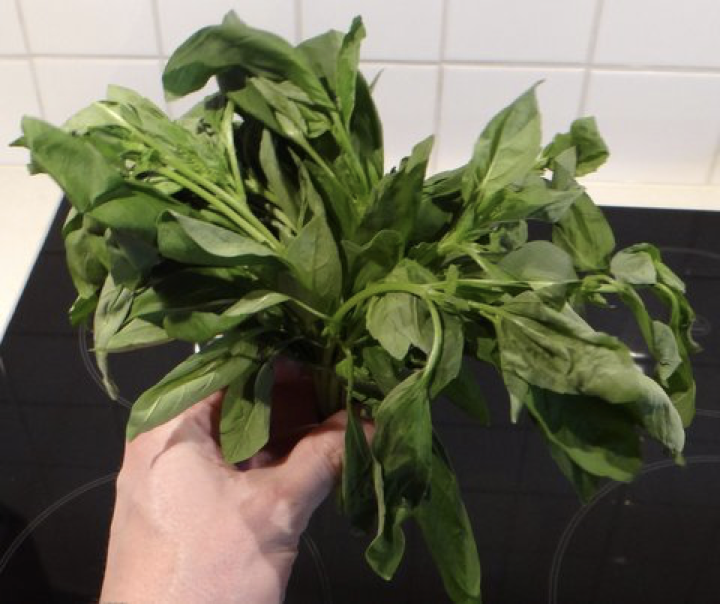 GIVE RICE A FLAVOR BOOST
by skipping the water and cooking it in juice instead, suggests celebrity chef Todd English. Try carrot, apple, beet, or pomegranate (or combos of them) to add vibrant color plus vitamin A and antioxidants.
LEARN TO USE A WIDER VARIETY OF GRAINS.
Take quinoa, for instance. It is packed with magnesium, iron, zinc, potassium, and fiber. As an example, try this flavor- packed quinoa salad: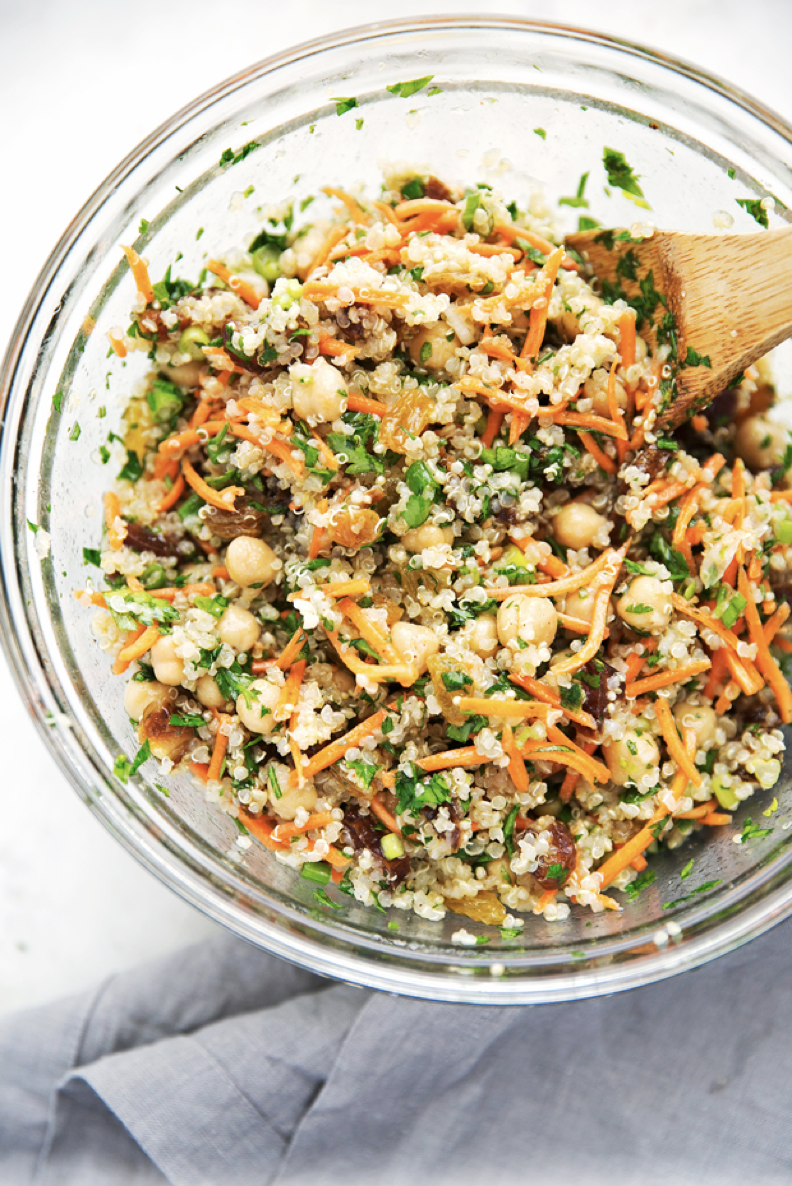 Moroccan Quinoa Salad
Ingredients:
1 1/2
cups
cooked quinoa
(or 1/2 cup uncooked quinoa)
1
cup
matchstick
carrots
4
scallion
thinly sliced
1
(15-ounce) can
garbanzo beans
rinsed and drained
1/3
cup
chopped
dates
1/3
cup
golden raisins
1/4
cup
chopped
pistachio nuts
1
bunch
flat-leaf
parsley
rinsed and chopped
HONEY-LEMON DRESSING
1/2
teaspoon
cumin
1/3
cup
extra virgin
olive oil
2
tablespoons
fresh
lemon juice
1
tablespoon
raw
honey
1/2
teaspoon
salt
1/8
teaspoon
chili powder
Directions:
SALAD: Cook the quinoa according to package directions. Allow the quinoa to cool
completely before tossing with the salad ingredients. Toss ingredients together.
HONEY-LEMON DRESSING: Combine the ingredients for the dressing in a small
mason jar and give it a few good shakes until the dressing mixes through. Drizzle the
dressing into the salad and toss the salad to combine everything. Serve immediately or
store in the refrigerator for later!
Notes: Sometimes when you buy parsley, the bunch is HUGE. If that is the case for you,
just use ¾ bunch. It's really up to you how much parsley/herbs you want to use. Also,
some of the parsley can be replaced with mint or cilantro if you'd like.
When preparing the quinoa, add a teaspoon of oil and sauté the quinoa for about 1 minute before adding the water and cooking. This gives the quinoa a really great nutty/toasted flavor which goes really well with the flavors of this salad!

Recipe formatted with the Cook'n Recipe Software from DVO Enterprises.
Add Recipe to Cook'n
BRANCH OUT FROM YOUR USUAL PEANUTBUTTER CHOICE
and "spread more health" by using
Naturally More
peanut butter. It contains flaxseed and flaxseed oil, giving you a dose of heart-healthy omega-3s as well as extra fiber and protein. And the taste? Peanut-buttery goodness! You'll find it in a one-pound jar at supermarkets and natural-food stores.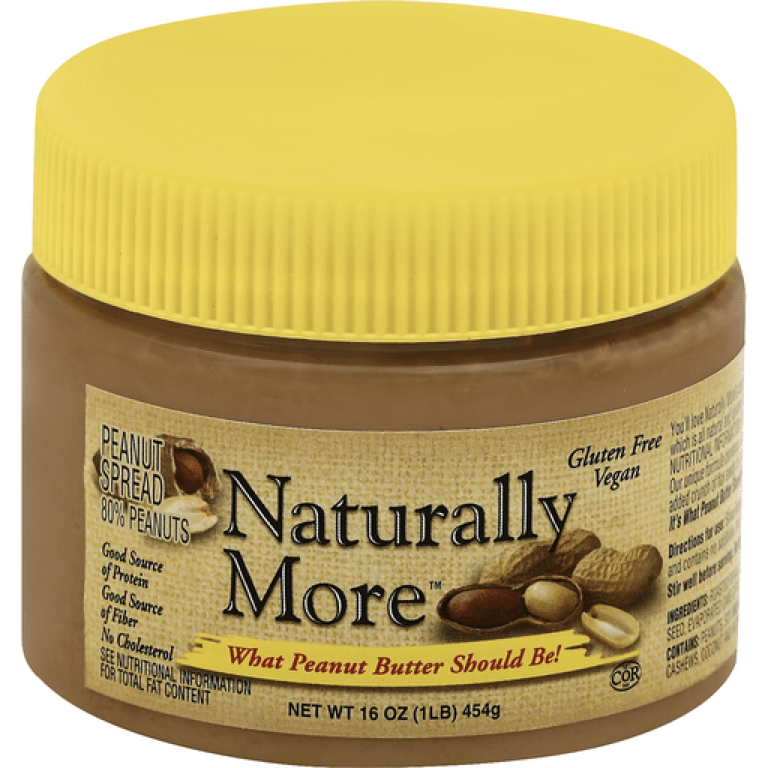 It's a little pricey (about $9.99), so you can also boost the health factor of your peanut butter by simply adding ground flaxseed or flaxseed oil to your peanut butter.
Sources:
www.istockphoto.com
www.myfridgefood.com
www.stefangourmet.com
www.littlespicejar.com
www.mysunfresh.com

Alice Osborne
Weekly Newsletter Contributor since 2006
Email the author! alice@dvo.com
---
Subscribe to Cook'n Premium and get newsletter articles like this each week!