7 Clever (Non-Food) Uses for Chopsticks
My husband and I had the loveliest night out and went to sit down and eat at our first restaurant in over a year and we had the most delicious Chinese food. We love Asian food of all kinds--anything from ramen to pho, and yet neither of us have mastered using chopsticks. Sadly, we have a drawer full of unused chopsticks because we just need to put in the time to learn how to use them.
We laughed because our waiter brought all of our delicious, steaming food out and we had to sheepishly ask for a fork. I swear he was gone for two minutes, seemingly going to the very back corner of the restaurant to dust off a couple forks for us. I looked around and there was not another fork at a table in sight! I've got some work to do but I'm going to get it down this year. That is a goal of mine for 2021 that I am more than willing to work hard at. Bring on the ramen!!
As for those chopsticks laying around the house, of course our girl Jillee from OneGoodThingByJillee.com has a few non-food uses for chopsticks around the house. The first one is a total game changer!
1. Double Your Fridge Space!
This one is probably my favorite tip of all because more fridge space is something we can all use. Having a leftover casserole covered by some plastic wrap or tin foil isn't normally something you'd think of stacking things on top of. Well now you can! By placing two chopsticks on two opposite corners of a casserole dish, or big bowl, you can easily stack things in your fridge to create more room.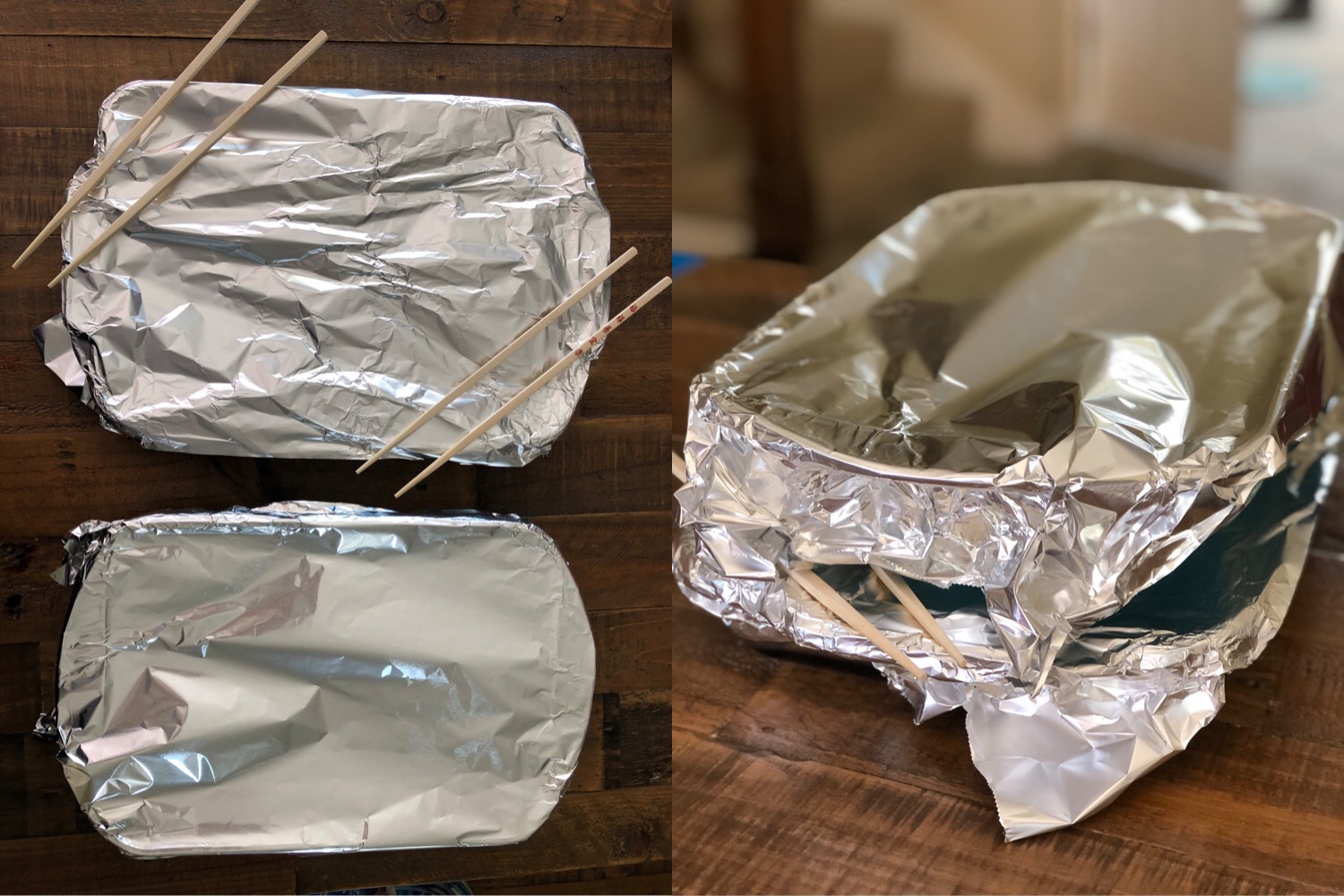 2. Use it as a Drying Rack
You can easily create a drying rack by laying a clean towel down on your counter and lay chopsticks, about 2 inches apart from each other to leave a place for your dishes to drip dry.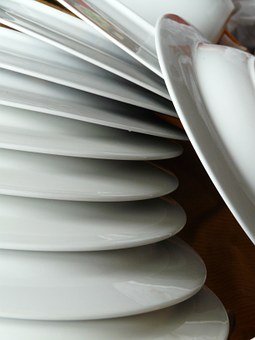 3. Use it to Deep-Clean Crevices
Wrap a wet small towel around a chopstick to clean in crevices around the house such as air vents, the rim of your Instant Pot, in air vents in your car, faucets and plenty more.
It is the perfect little tool to clean the crevices in the bottom of your shoe too.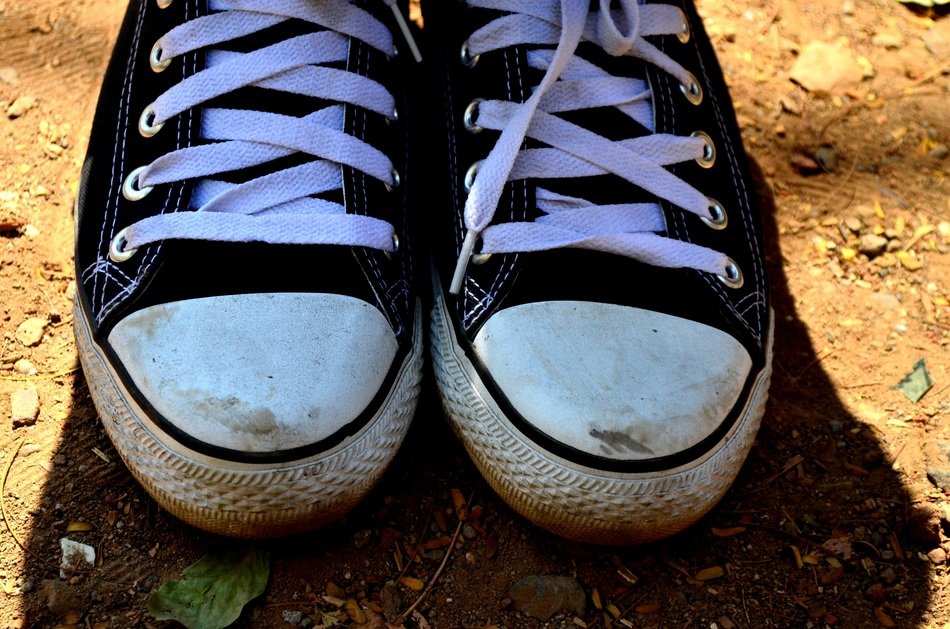 4. Thermometer in Disguise.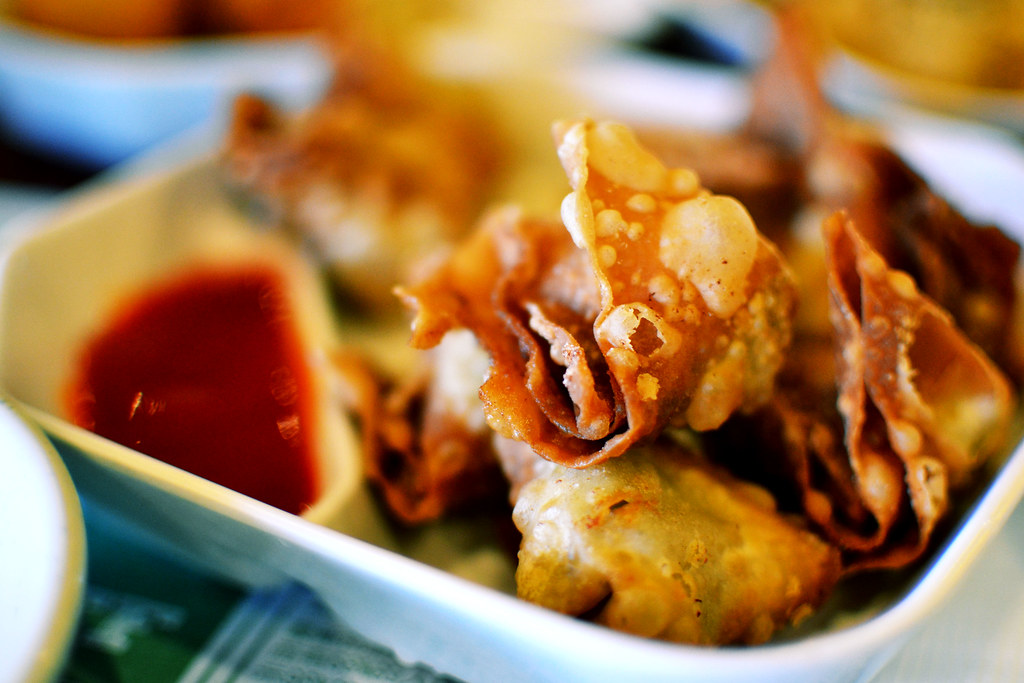 If you are using some hot oil to fry something, place the tip of a chopstick (or wooden spoon) into the oil and if it bubbles against the chopstick, it is ready to fry.
5. Use it in Gardening.
A chopstick is the perfect size to poke a hole in the soil to plant seeds mess free. It can also be used to support small plants that need a little help.
6. Pit Cherries
A chopstick is the perfect little tool to pit cherries with. Simply push the end into the cherry until the pit pops out.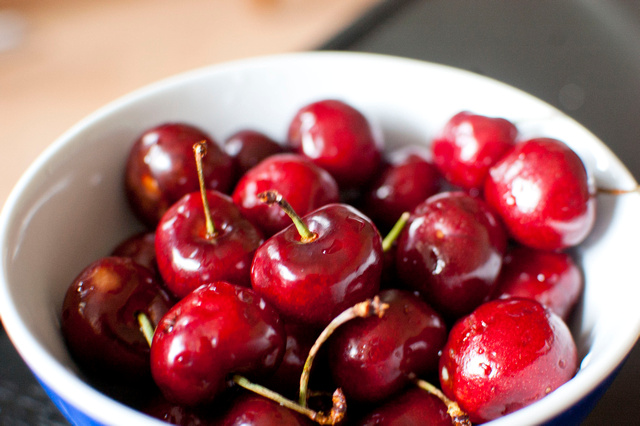 7. Stir Paint
If you forgot to get a stir stick when you grabbed a gallon of paint at Home Depot, you can simply use chopsticks to stir it. Hold two chopsticks parallel to each other and stir away until well mixed.
Are you a pro at using chopsticks? What is your favorite meal to eat with chopsticks? Please share your thoughts in the comments below.
Sources:
www.flickr.com
www.pixy.org
www.spoonuniversity.com
www.onegoodthingbyjillee.com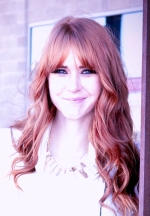 Mary Richardson
Weekly Newsletter Contributor since 2014
Email the author! mary@dvo.com
---
Subscribe to Cook'n Premium and get newsletter articles like this each week!