Small Batch Brownies are the New Kale!
I just came back from a trip to see my family in the Phoenix, Arizona and it was lovely. Besides the crazy, blazing sun, of course :) But nothing that a little swimming and a perfect Swig sugar cookie with a Dirty Dr. Pepper can't cure. I love visiting in Phoenix or the Salt Lake City, Utah area because they happen to have the world's best cookie. It's a big, fat sugar cookie that is chilled in the fridge and they frost it fresh when you order it. It is absolute perfection in a cookie. The problem is they are so good I can't just stop at one. I knew we don't have this back home so I just had to get half a dozen of them.
That's the problem. Baked goods are my weakness. The thing about my husband and I when it comes to baked goods of any kind is we can't just have one each. We're going to "get our money's worth" and get a dozen donuts--naturally. We're just trying to be practical with our money--who wouldn't?!
This goes for anything--cookies, donuts, muffins, and of course brownies.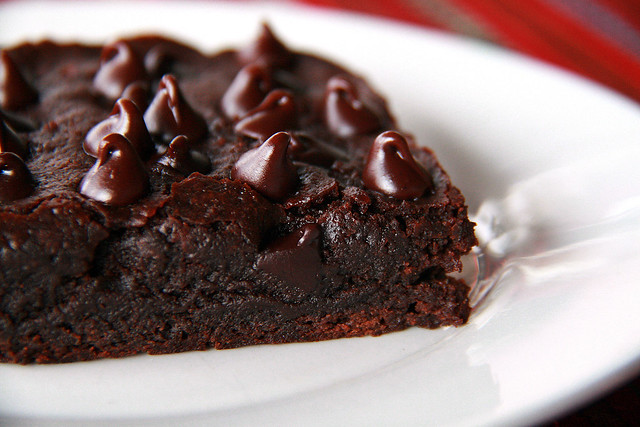 My husband absolutely adores brownies and I am the best wife in the world when I surprise him with brownies. However, you can see where this is going...I can't just make a small, little batch. I gotta make the whole pan! And I'll tell ya--you might be thinking, Yeah, but Mary, you have a good amount of children. A whole pan is perfectly fine for you to make for your whole family. That should seem accurate. However, because of allergies my kids don't eat them and my husband isn't a crazy sweet tooth like me so he can have one or two that night and be done with it.
Here's the thing though--somehow, I will make them on a Sunday and we'll each have one or two and then it seems that magical fairies come and eat them because by the time he asks me where the rest are, come Monday night, I am quite perplexed! They are gone!! And no, the kids didn't sneak a single morsel. So yeah, I've got problems I guess with portion control when it comes to baked goods. Admitting it is the first step.
The great news is, I used to think I had to make a whole batch of brownies. Now I know (and I can never pretend that I don't know) that there are blessed individuals that see someone like me and found a market out there for "dessert for two" recipes for those of us with a magical fairy problem so that my husband and I can enjoy a normal grown adult dessert portion and then we can go to bed at night knowing fairies won't infest our kitchen. Those pesky buggers!
So in comes my favorite new blogger--Christina at dessertfortwo.com - Let me tell you--she's got it all! From carrot cake, to creme brulee to of course the first thing I had to try--brownies!! Hooray! They are divine and with the help of making them in a loaf pan--you end up with two very good size brownies that are perfect to share with a loved one--or maybe even if you are a really kind soul, you might leave one for a pesky fairy. You have to try this recipe and let me know if you loved it as much as we did!
SMALL-BATCH BROWNIES
Prep time:
Cook time:
Yield:
Serving size:
2
Calories per serving:

180




Ingredients:
4
tbsp.
unsalted butter
, diced
1/2
cup
+ 1 tbsp.
granulated sugar
1/4
cup
+ 2 tbsp. unsweetened cocoa powder
1/4
tsp.
salt
1/2
tsp.
vanilla extract
1
large egg
1/4
cup
all-purpose flour
1/4
cup
m&m candies
Directions:
Preheat the oven to 325 degrees F, and line a 9 x 5-inch loaf pan with parchment paper.
In a microwave-safe bowl, combine the butter, sugar and cocoa powder.
Microwave for 30 seconds on HIGH.
Stir, and microwave for another 30 seconds on HIGH.
Stir the mixture very well, and then add the salt and vanilla. Stir for 1 minute to cool the mixture.
Next, add in the egg, and stir until it's incorporated.
Finally, add the flour, and stir for 50 strokes!
Spread the batter into the prepared pan, sprinkle the M&Ms on top.
Bake for 23 minutes, or until a toothpick inserted comes out with fudge crumbs clinging to it. The
surface of the brownies is shiny when done and starting to crack.
Let cool completely in the pan, and then lift out using the parchment paper.
Slice in half and serve.

Recipe formatted with the Cook'n Recipe Software from DVO Enterprises.
Add Recipe to Cook'n
Sources:
www.dessertfortwo.com
www.flikr.com
www.commons.wikimedia.org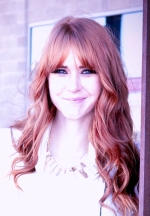 Mary Richardson
Weekly Newsletter Contributor since 2014
Email the author! mary@dvo.com