Making Homemade Lemon Extract: It's QUICK and EASY!
Next to vanilla, lemon extract is considered a second choice favorite in the extract world (almond being third). Those that have made their own lemon extract rave about how wonderful it smells-it's nothing like what you buy in the store.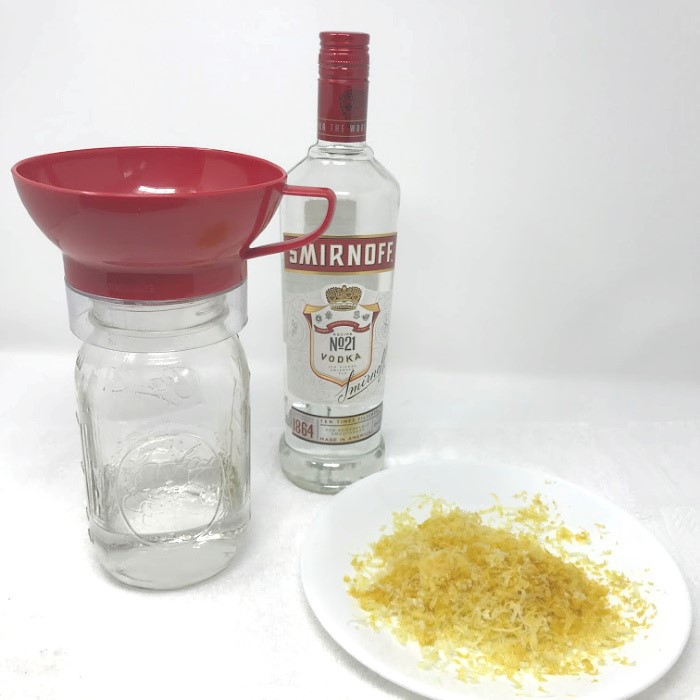 Lemon extract is a flavoring made from the zest of lemons and usually distilled in clear alcohol (such as vodka) and commonly used in baking. While it can also be made with food grade glycerin, it takes much longer to infuse with this approach.
Besides the marvelous fragrance, another reason to make your own is that it's quick and easy to do so. Also, you likely already have everything you need to make it:
Zester or microplane.
Mason jars (wide mouth are easiest to use)
Ball canning lids (the white plastic lids are perfect)
Fine mesh strainer
Storage Bottles (or fancy swing-top bottles, such as Estilo)
And to top it all off, making lemon extract is much more cost effective than buying it. You'll get a much bigger batch for an ultimately cheaper amount than you would in the store (8 or more ounces of homemade compared to 2 ounces of store-bought).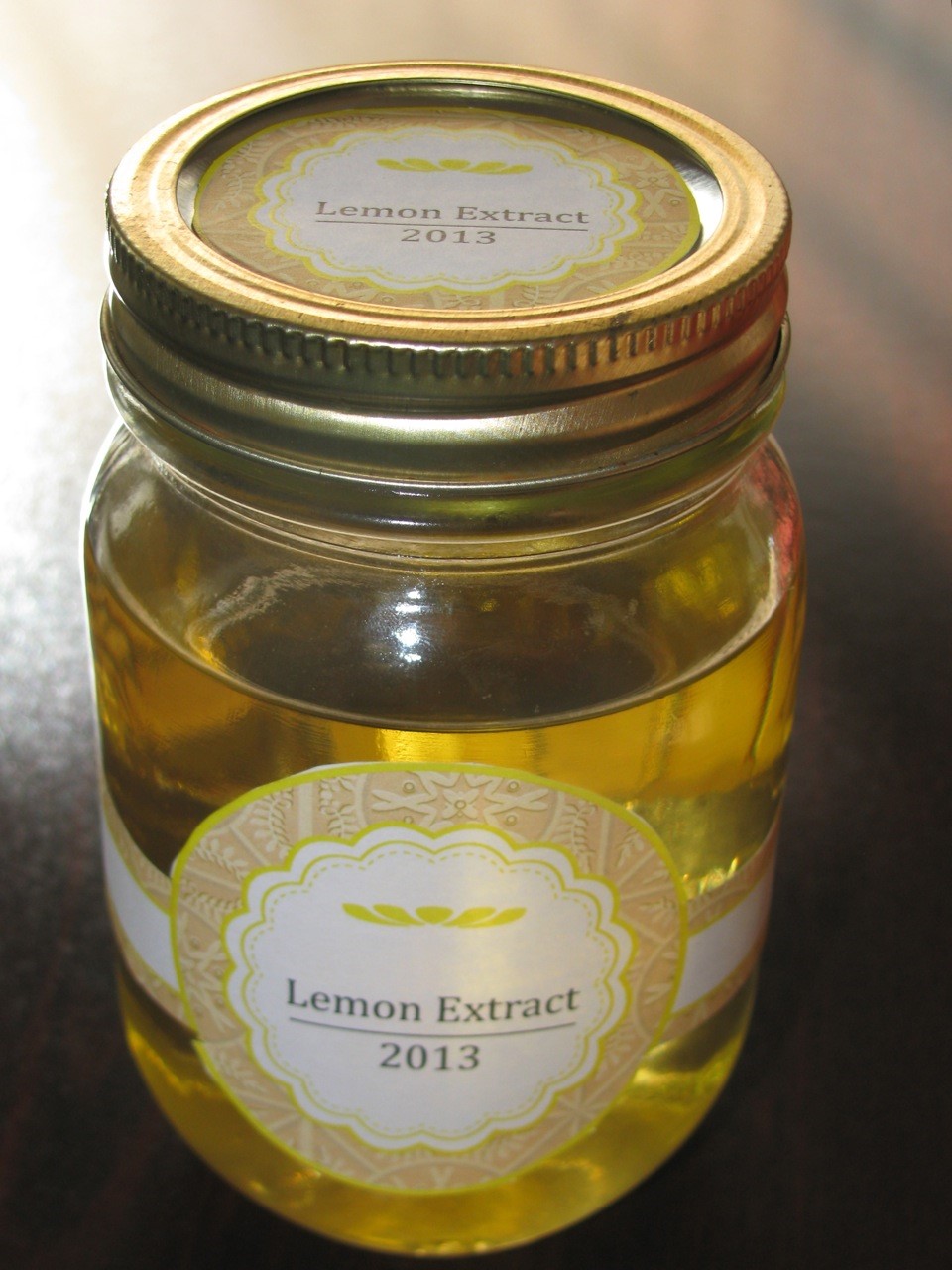 Plus, you have the benefit of knowing exactly what is in the extract (which I prefer), and who doesn't love the bright sunny smell that zesting lemon provides during the process? The bottom line, cost-wise: homemade extract is much more concentrated and therefore you can get by using half the amount, compared to the commercially-made stuff.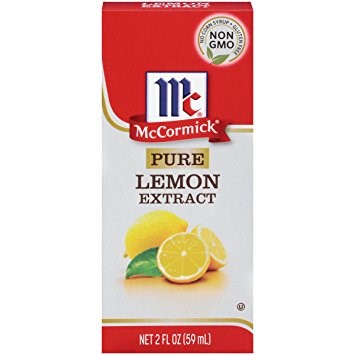 Before I share the recipe I really like, here's a question: Do you know the difference between lemon extract, oil and juice? Extract is made from infusing the lemon zest in alcohol; it's concentrated, but not to the extent of lemon oil, which is literally just the oil from the rind. Lemon juice is simply squeezed from the fruit of the lemon.
With that explanation comes another question: Is lemon extract interchangeable in recipes calling for lemon juice? Yes, with a few minor adjustments and depending on the desired outcome. For instance, since lemon extract doesn't have the acidity of lemon juice, you wouldn't want to use it to make "buttermilk" from regular milk. For that process you'd stick to lemon juice. But if all you're wanting is a stronger lemony flavor (in a quick loaf bread, for instance), extract is the way to go.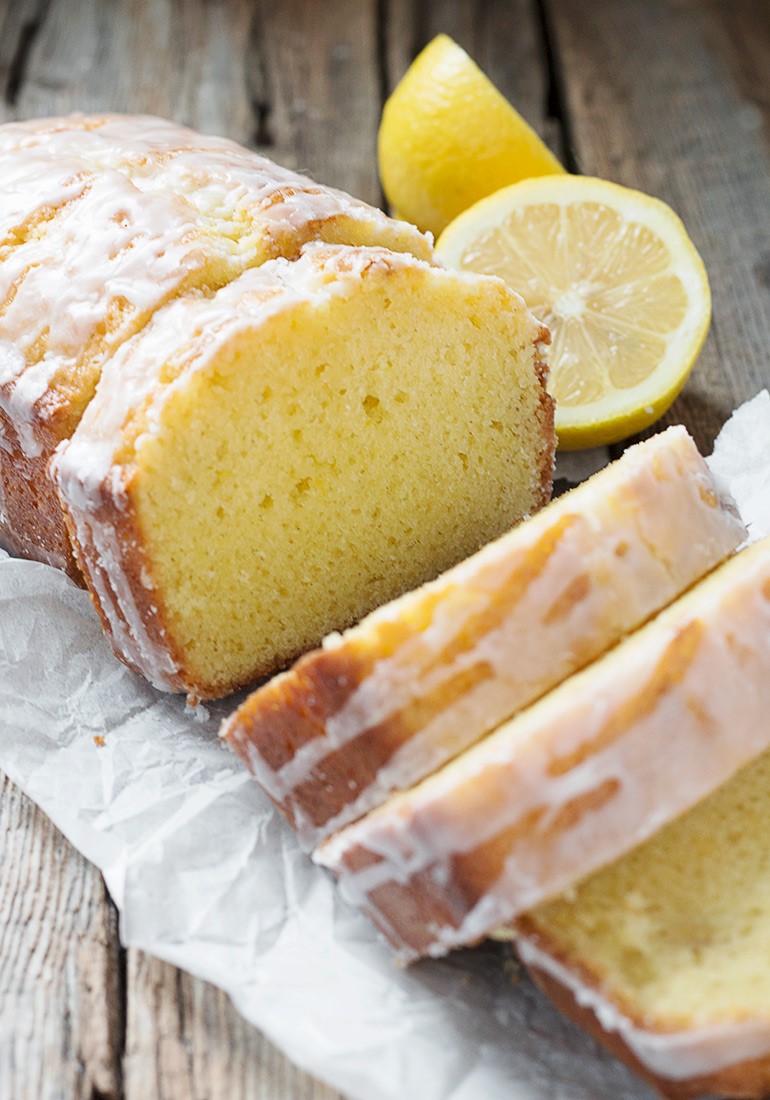 One tablespoon of extract plus one tablespoon of water should be about equal to two tablespoons of lemon juice. The extract is much more concentrated, which is why you'll dilute it with water.
And here's something I didn't know: You can also use lemon extract in recipes calling for lemon zest. Two teaspoons of zest are equal to approximately one teaspoon of extract. You'll not have the lovely lemon yellow flecks in your batter or dough, but you'll absolutely have the taste.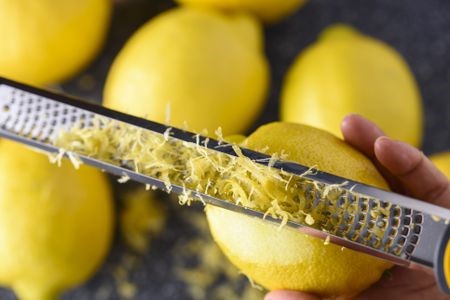 Lemon Extract doesn't need refrigeration. The alcohol in the extract acts as a preservative, so sealed in a proper container, it will keep just fine in your pantry. It has a shelf life of about 3-4 years before it starts to lose its flavor.
Finally, you can even drink lemon extract (although a little goes a long way)! Adding a teaspoon of homemade lemon extract is a delicious and easy way to flavor your water or other beverages. Use by itself or mix with other extracts (such as vanilla or raspberry) to create your own unique flavor combination. This is so cool...don't have any fresh lemons for your tea? A bit of lemon extract will do the trick. And does it add extra zing to your soda!
Now to the recipe. I thank Linda from Food Storage Moms (www.foodstoragemoms.com) for the above tutorial and this wonderful recipe. Try it and let me know what you think.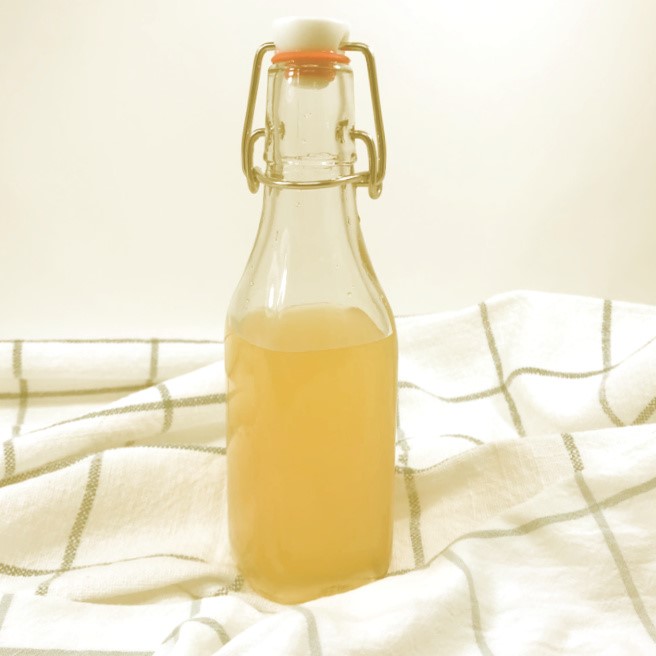 Homade Lemon Extract
Prep time:
Cook time:
Yield:
1 cup
Serving size:
1
Calories per serving:

92.172




Ingredients:
1
cup
vodka
4
organic
lemons
Directions:
1. Wash the lemons and pat them dry.
2. Use a fine grater or zester on the lemon rind, careful not to "zest the white" part, only the rind.
3. Combine the ingredients in a quart mason jar and shake it every day for 30 days.
4. Strain the lemon zest into a clean jar with an airtight lid.
5. Place in a cool, dark place and let sit for 6 to 8 weeks, or until the lemon has infused into the vodka enough to give it a full-bodied and deep lemony flavor.
NOTE: This extract will keep for 3-4 years if kept in a cool dark place. Refrigeration is not needed.

Recipe formatted with the Cook'n Recipe Software from DVO Enterprises.
Add Recipe to Cook'n
Sources:
www.americanpreppersnetwork.com
www.pricewhirl.com
www.thespruceeats.com
www.seasonsandsuppers.ca
www.foodstoragemoms.com

Alice Osborne
Weekly Newsletter Contributor since 2006
Email the author! alice@dvo.com