No Bake Desserts To Make This Summer!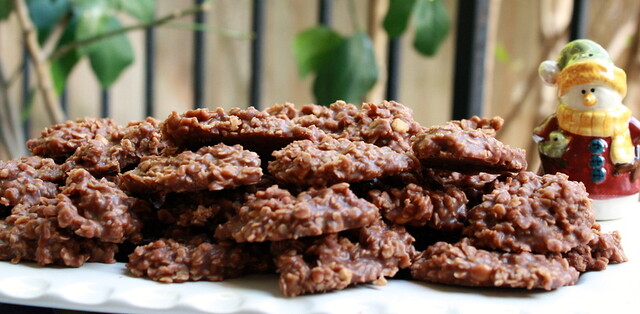 As much as I love a good chocolate chip cookie- it's just too hot to bake this time of year! But that doesn't mean we can't curb our sugar cravings in other ways- we just need some no-bake desserts that are delicious and don't require the use of the oven! And there are definitely plenty of tasty options!
Cookie dough bites. To satisfy your cookie craving without actually baking the cookie ;). Of course, you'll want to find a safe recipe that doesn't have eggs! If you really want a decadent treat, try putting bites of cookie dough between two pretzels and dipping them in chocolate- now THAT is addicting! Here is a recipe for some great eggless cookie dough:
Eggless Chocolate Chip Cookie Dough
Eat it plain, put it on top of brownies, swirl it in homemade ice cream- so many possibilities!
Prep time:
Serving size:
1
Calories per serving:

2,496.25




Ingredients:
1/2
cup
(1 stick)
butter
, room temperature
1/4
cup
granulated
sugar
1/2
cup
light brown sugar
, packed
2
tablespoons
milk
or cream
1/2
teaspoon
vanilla extract
1 1/4
cups
all-purpose
flour
1/4
teaspoon
salt
1/2
cup
mini
semisweet chocolate chips
Directions:
In a large bowl, beat butter and sugars with an electric mixer on medium speed until light and fluffy, about 2 to 3 minutes. Mix in milk and vanilla. Stir in flour and salt and mix on low speed (or by hand) until incorporated. Stir in chocolate chips.
Dough can be enjoyed immediately or stored in an airtight container in the refrigerator or up to 3 days.

Recipe formatted with the Cook'n Recipe Software from DVO Enterprises.
Add Recipe to Cook'n
Muddy Buddies. This is such a classic dessert- and it's a great summertime treat because there's no baking and it's great for on-the-go! Take it camping, fishing, to soccer games, parades, etc. The perfect snack and treat!
Pudding. So basic- but such a kid-friendly option! Make sure you get the instant kind so you can avoid using the stovetop! Top it with fruit, marshmallows, whipped cream, or coconut flakes!
Rice Krispie treats. I do love how versatile the concept is. You don't have to stick with Rice Krispies- Fruity Pebbles, Reeses Puffs, Cornflakes- there's all kinds of crunchy options that would be delicious when wrapped in marshmallow! You can also throw in sprinkles, chocolate chips, M&M's etc to switch things up a little bit!
Homemade popsicles. You can do so many things with this! Juice, chocolate milk, pudding and cream, juiced fruits, soda pop- get creative and let your kids get creative with you! Not only do you get to avoid the oven, but these will also be a refreshing treat on a hot day!
No-bake cookies. These are so basic but so good! The peanut butter and chocolate mixture is always a hit, and kids have so much fun making these! It's like "magic"- you get to make cookies that you don't have to bake!
Milkshakes. Ice cream and milk in a blender make an easy and simple milkshake, and you can use whatever flavors you have on hand! Vanilla is a great base to add all sorts of tasty options, too. One night my sister's family made Dunford donut milkshakes- vanilla ice cream with chocolate Dunford donuts mixed in- that was definitely a winning combination! It might be fun to make it a weekly tradition to experiment with a new concoction and find one your family loves best!
Ice Cream. While store bought ice cream is definitely tasty, it's always fun to try your own version of things! If you don't personally own an ice cream maker, don't let that stop you from enjoying some homemade ice cream! There are plenty of no-churn options- like the one listed below! I've made homemade ice cream with whipping cream and sweetened condensed milk and let me tell you- it's RICH and HEAVENLY. And then you have the fun of creating all sorts of mix-ins and being as creative as you want!
Caramel Brownie No-Churn Ice Cream
No ice cream machine? No problem! This no-churn ice cream is rich and creamy!
Prep time:
Serving size:
12
Calories per serving:

242




Ingredients:
1
(14-ounce) can
sweetened condensed milk
2
teaspoons
vanilla extract
2
cups
cold
heavy cream
caramel sauce
brownie
pieces
Directions:
In a large bowl stir together the sweetened condensed milk and vanilla.
In a separate bowl (or stand mixer) whip the heavy cream until you get soft peaks. Gently fold the whipped cream into the condensed milk and vanilla mixture until combined. Gently fold in the brownies. Pour the ice cream mixture into a 9x13 baking dish. Using a spoon swirl the caramel sauce in the ice cream. Cover the dish and place in the freezer for at least 6 hours or until the ice cream is set.


Add Recipe to Cook'n
What's your favorite no-bake dessert to make in the summer?
Sources:
https://www.flickr.com/photos/foodista/4167714508
https://www.girlgonegourmet.com/caramel-brownie-no-churn-ice-cream/?utm_content=buffer25f2d&utm_medium=social&utm_source=pinterest.com&utm_campaign=buffer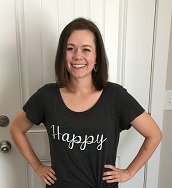 Camille Hoffmann
Weekly Newsletter Contributor since 2014
Email the author! camille@dvo.com