A "Sweet" Father's Day Tackle Box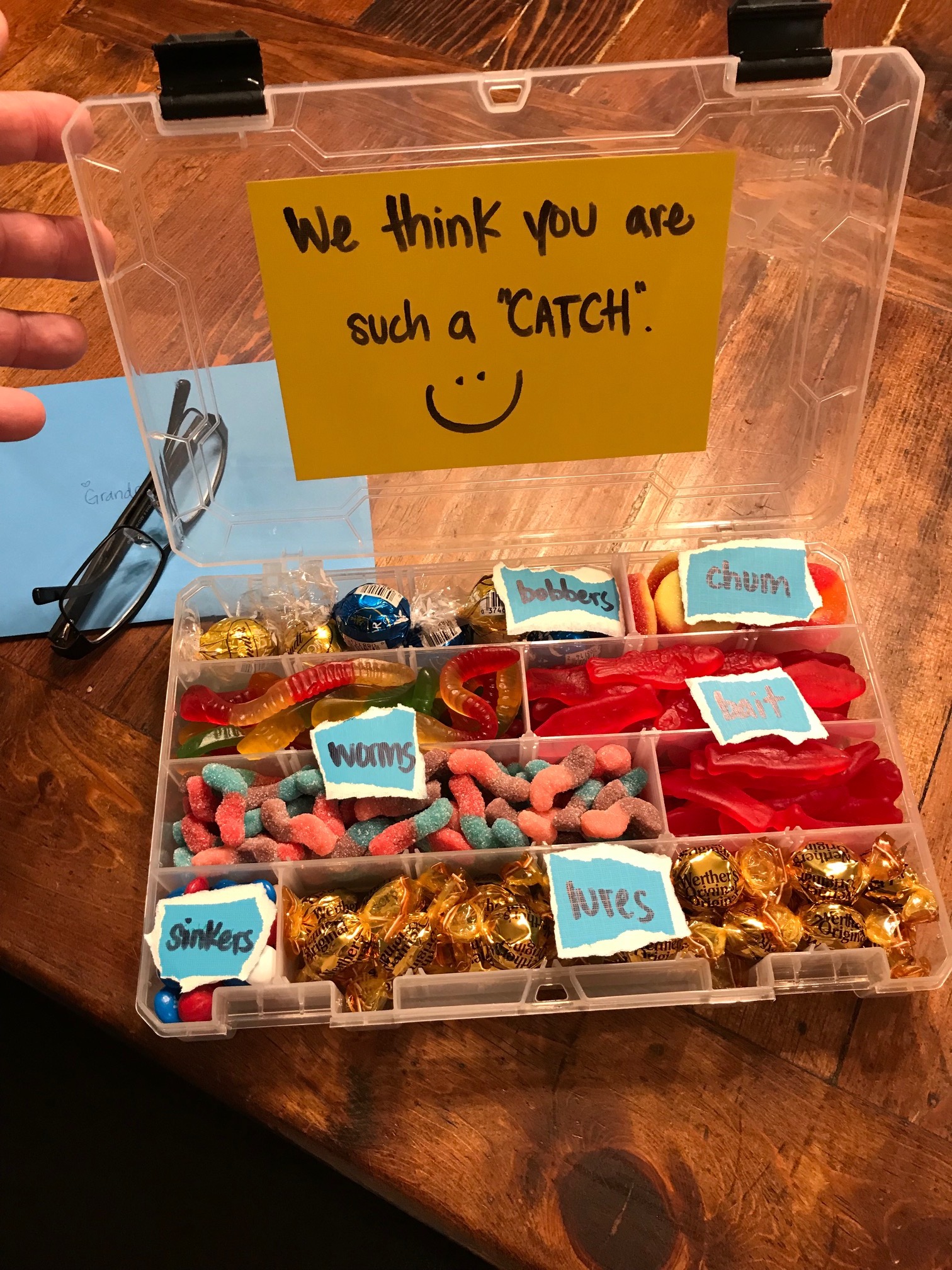 Do you have your Father's Day gifts together yet? Dads can be really hard to shop for sometimes! That's why I like to put on the creative hat and go the fun/cheesy route when in doubt. There's all sorts of fun ideas out there, but one of my favorites is the Father's Day tackle box!
I did this for my dad a couple years ago- and he loved it! I thought it turned out really cute :). My dad thought it was so creative, and it was a fun and easy way to remind him that I love him. It's also the perfect last minute gift because you can put it together so easily!
Essentially, you want to start with a basic tackle box (I just got a cheap one from Walmart), and you're going to fill it with lures, bobs, chum, bait- but not your typical fishing gear- we're thinking sweets and treats! Try and stick with treats you know your dad/husband loves to make it even more special. You can get as creative as you want!
It's easy to include fish of some kind- swedish fish are bright and colorful and are perfect! Goldfish crackers are another great option if you want to avoid a sugar overload, or just want some variety. Another fun way to add color are those blue gummy sharks you can buy in bulk at grocery stores! Trolli gummy octopuses would be another cute way to keep the water animal theme going.
I used Lindt truffles for my bobbers- because they were the perfect size and shape! You could use Whoppers- a little less colorful, but still round and tasty! Gumballs are fun and different. If you want to go the homemade route, cake balls would be another great substitution!
What tackle box is complete without worms? Gummy worms make this super easy, but you could chop up strings of licorice or roll up pieces of Starbursts if you want something other than gummy candy. If I did a tackle box for my husband I would probably use those mini Slim Jims because those are his absolute favorite!
I used Trolli peach rings for chum- because they're my dad's favorite, but you could use literally anything for chum! Anything that looks tantalizing and edible ;).
The fun thing about a tackle box is we can get really creative with our lures- because the point of lures is to be bright and colorful and unique! You can easily fill the remaining compartments in your tackle box with your dad's favorite treats, and just call them lures ;). Mini Reeses cups, M&M's, mini Kit-Kats, Tootsie Rolls, chocolate Kisses, cinnamon bears, Skittles- the more color and variety you have, the better! I have seen some tackle boxes that just include gummy candies, and I've seen some that include more variety- and they're both adorable! Just go with what you know your dad is going to love!
Of course, to top off your tackle box, we need a clever and cheesy saying! You can write it out on a card or print something fancy- and then just tape it to the top of your box! "Hugs and Fishes for Dad". "You're quite the catch!" "You're our favorite fish in the sea!" "We are hooked on you!" "Nothing fishy about it- you're the best catch around!" The cheesier the better, right? I mean, dads basically invented cheesy puns ;).
I'd love to hear what you would put in your Father's Day tackle box! It really is so easy to put together, but makes such a cute and tasty gift! And as a bonus, if your dad or spouse or loved one is really into fishing, you've got them a new handy little tackle box as well!
I hope all our readers have a wonderful Father's Day. I have so much love and respect for my own father, and my husband as well. Fathers are definitely irreplaceable, so make sure you show some extra love to the fathers in your life this weekend!
Sources:
https://www.publicdomainpictures.net/en/view-image.php?image=195611&picture=cheese
https://en.wikipedia.org/wiki/Types_of_cheese
https://www.wideopeneats.com/4-cheeses-to-always-stock/
http://www.thebrunettediaries.com/different-types-of-cheese-and-what-they-go-best-with
https://www.realsimple.com/food-recipes/cheese-varieties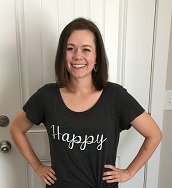 Camille Hoffmann
Weekly Newsletter Contributor since 2014
Email the author! camille@dvo.com