The Best Dessert and Other Ways To Use Fresh Peaches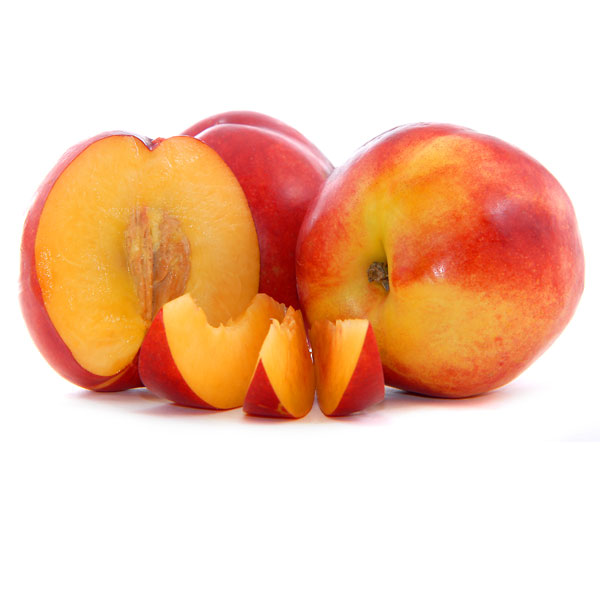 September is a great time of year, for many reasons, but one of the best things? My grandmother has a peach tree that produces the most DELICIOUS peaches. They are extremely sweet, super juicy, and beautiful! And while I could eat like 10 peaches in one sitting, when you have a whole tree of peaches, it's nice to have a few more options ;). Whether you have a peach tree or just love peaches and love using them in recipes, here are a few ways to use them- besides just eating them straight off the tree ;).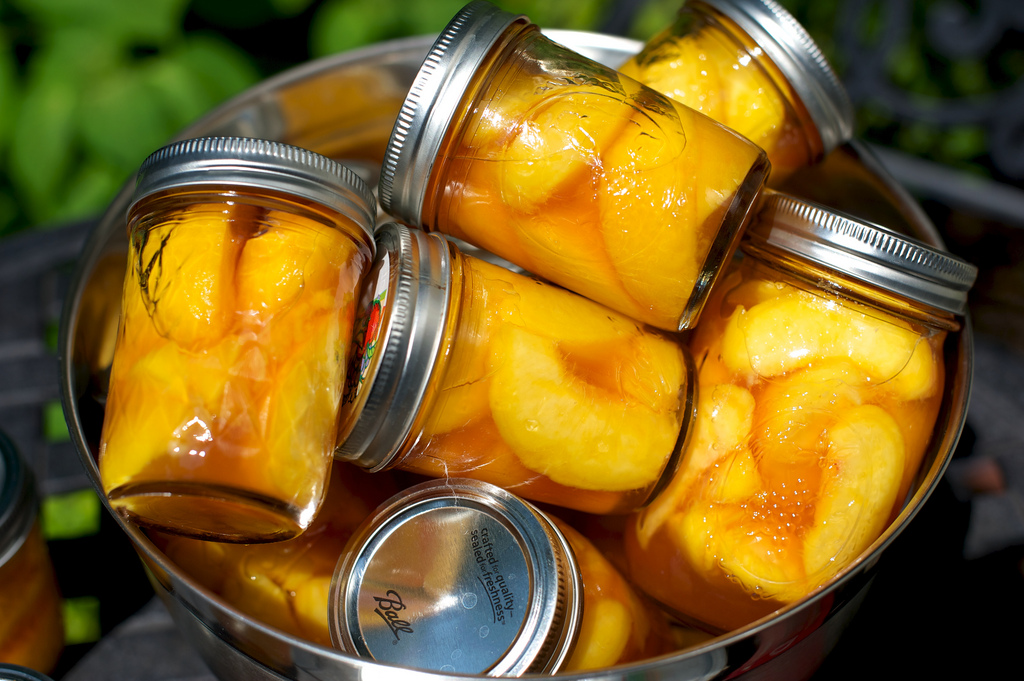 *Canning. Duh, right? But really- what a great way to build up your family's food storage and build a great preparedness skill! You can get through a lot of peaches this way, as well. If you want a little more than just bottled peaches, try making some jam! My mom's peach jam is my FAVORITE!! She likes to add extracts like coconut or almond to the jelly before letting it process, and it's seriously amazing- like dessert in a jar. Definitely a great way to use those peaches!
*Peach dessert. If you do nothing else, MAKE THIS DESSERT. This is a classic in my family. There were many birthdays I chose to have THIS instead of cake… because it's amazing ;). I've never come across someone who didn't like it!
Add Recipe to Cook'n
*Greek yogurt with granola. Such a great breakfast or post-workout snack! Topping it with some fresh diced peaches will make this snack not only protein-packed, but like a dessert!
*Smoothie add-in. Smoothies are another great way to start the day or to substitute a meal or to use as a post-workout snack. Add a few slices of fresh peach and you'll really feel like you're treating yourself (plus, getting all the great health benefits of a peach!)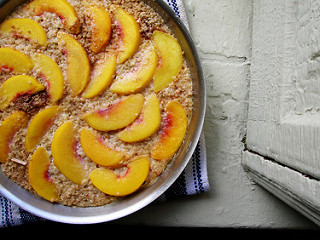 *Peaches n' cream oatmeal. If you really want to start the day with a special treat, sprinkle fresh, diced peaches on your oatmeal with a little vanilla almond milk- oh my goodness my mouth is watering just thinking about it. It's amazing! Starting the day with dessert isn't bad, right? ;)
*Peach cobbler. A classic, right? Berry cobblers are ok in my opinion, but peach cobbler is on a whole other level! Especially this particular recipe- the texture of the cobbler is chewy with the perfect combination of sweet with just a hint of salty and basically- it's just amazing ;).
Add Recipe to Cook'n
*Peach pie. Fall is the perfect time to start warming up that oven, and peach pies are a great way to make your tastebuds happy- and make your home smell heavenly!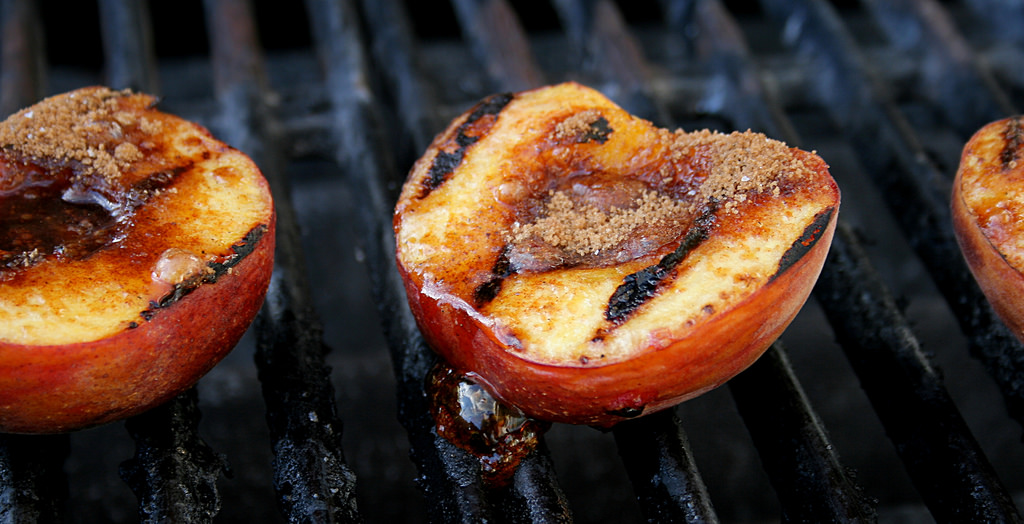 *Grill them. If you're looking for a few last excuses to use the BBQ before it gets too cold, try grilling peaches! Why is grilled fruit just SO SO good? Add a little brown sugar and cinnamon, nutmeg, or even a variety of savory spices!
*Pancakes or waffles. Tasty by themselves, but even tastier and a bit more elegant-looking with a few carefully sliced peaches!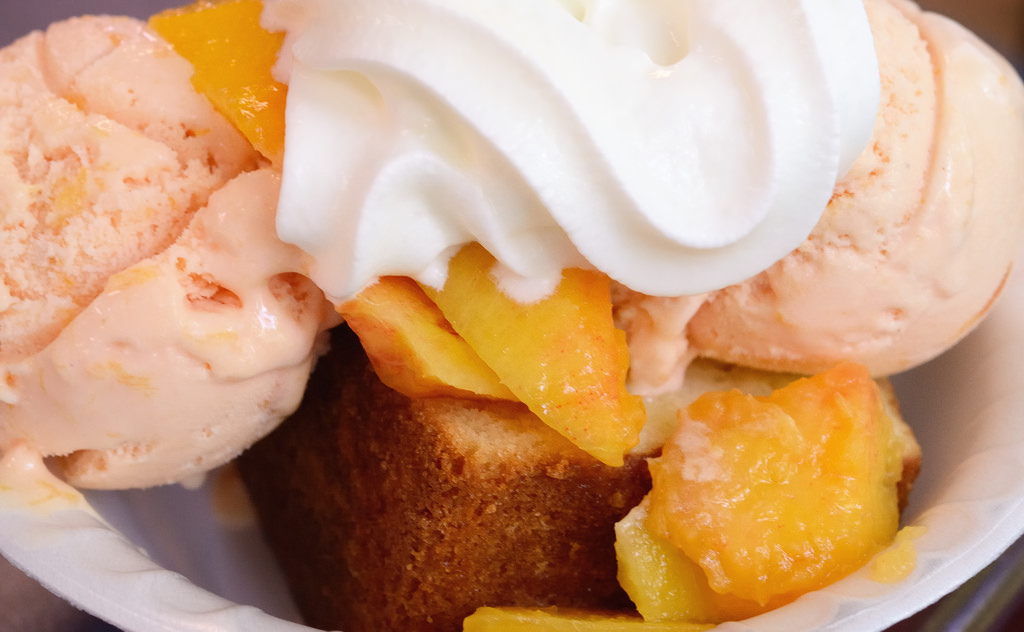 *Ice cream topping. It's hard to make ice cream even better, but peaches certainly complement it nicely! You can add a handful of diced peaches, mix it in to your homemade ice cream for a really peachy ice cream, or puree it to make a peach sauce to place an top of ice cream (or waffles or yogurt or anything!
What's your favorite way to use peaches? Share with us below!
Sources:
https://www.foodandwine.com/blogs/2014/6/26/11-ways-to-use-peaches
https://thesurvivalmom.com/15-things-peaches/
https://www.flickr.com/photos/gloriamunty/8666389406
http://www.mainifrutta.com/pesche
https://www.flickr.com/photos/ralphandjenny/7290260156
https://www.flickr.com/photos/mccun934/2713098020
https://www.flickr.com/photos/jaimekop/6066630529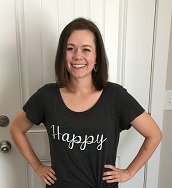 Camille Hoffmann
Weekly Newsletter Contributor since 2014
Email the author! camille@dvo.com