9 Ways to Make Store-Bought Soup Taste Better
Canned soup isn't always the tastiest. Upgrade your bowl of soup with these 9 delicious additions.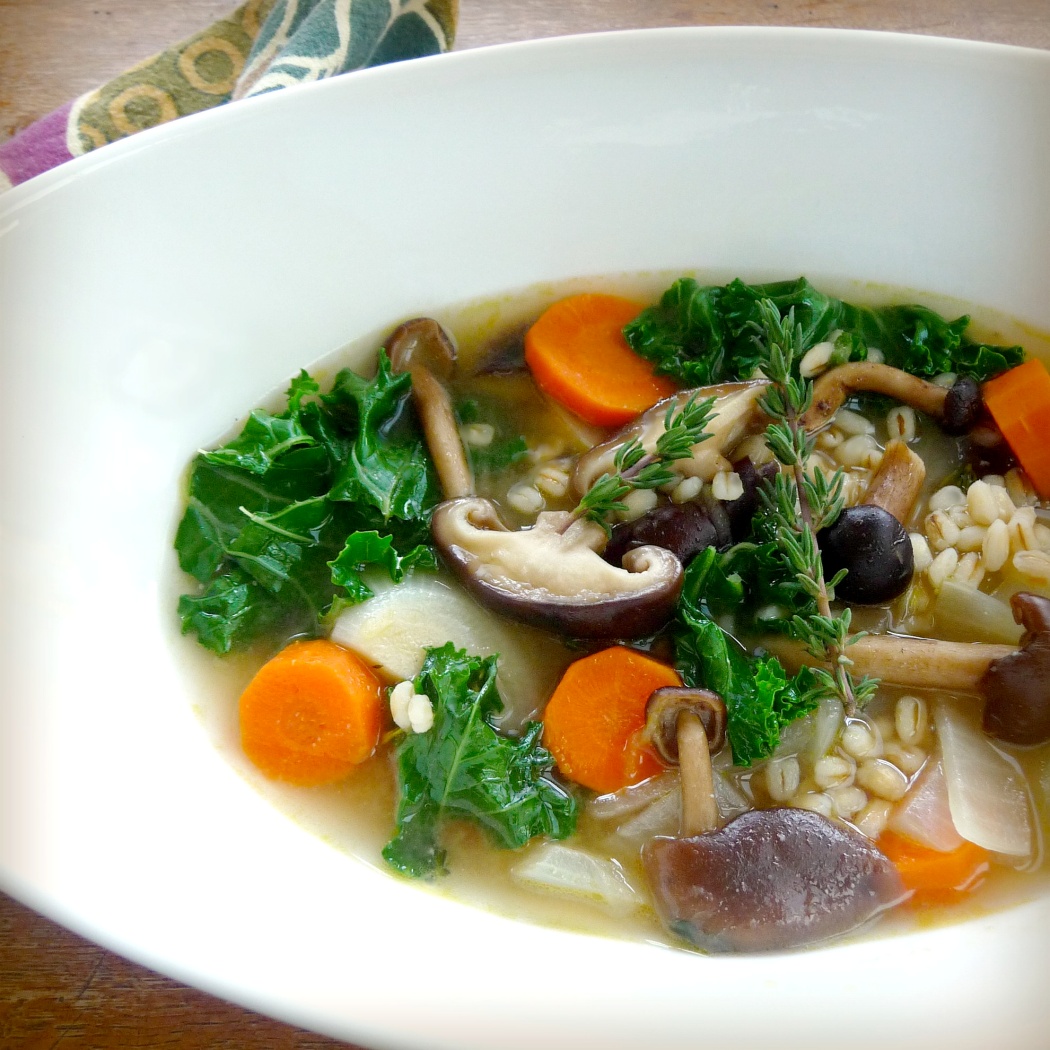 Soup is the ultimate comfort meal — it's comforting, warming and incredibly easy to make, so you can spend less time in the kitchen and more time snuggled up with a good book or your favorite flick. Whipping up a big batch on the weekend to eat throughout the week or freeze is ideal, but when there's no time to cook, store-bought varieties (cans, packets and tetra packs included) come in handy. But let's be honest, pre-packaged soups just can't compete with the from-scratch stuff. For those times when homemade isn't an option, here are 9 delicious ways to transform your boring, bland can (or even leftover homemade soup) into a seriously delicious meal.
1. Spice Things Up: Elevating flavor is as simple as reaching for the spice rack. Totally transform your soup in seconds with a dash of salt, red pepper flakes, smoked paprika or cumin. Just make sure to taste as you go to achieve the right balance of seasonings.
2. Go Green: Up the nutrition factor of your liquid lunch or dinner, while amping of flavor and aesthetic appeal, with the addition of fresh leafy greens like kale or collards or frozen vegetables like peas or spinach. Sautéed onions, shallots and leeks also make a delicious addition.
3. Get Grating: Everything is better with cheese — period. Stir in finely grated parmesan or a sprinkle of gruyere, or if you're feeling adventurous, whip up a batch of parmesan crisps (the five minutes it takes to pump these delicate cheesy delights is so worth it). Another option? Grab a piece of crusty bread, rub with garlic and top with cheese, let it bubble and crisp up under the broiler and then toss it into your bowl of soup.
4. Blend It Up: Use an immersion blender to instantly transform the texture of a chunky vegetable soup without the addition of cream.
5. Grab the Grains: Add a scoop of cooked quinoa, rice, farro or barley for extra texture and to make simple soups feel more filling.
6. Freshen Up With Herbs: Homemade pesto (made with just about anything green) or a chiffonade of basil or other fresh herbs will add complexity and big time flavor to an otherwise boring dish. In place of pesto, add a teaspoon or two of curry paste.
7. Make It Meaty: Have leftover chicken, fish, meat or even bacon on hand? Toss that in too to bulk up soups stat.
8. Squeeze in Flavor: A spoonful or two of lemon or lime juice will lend a bit of zing and brighten event the dullest of soups. No citrus on hand? Add a dash of your favorite vinegar to the mix.
9. Add a Dollop of Dairy: Besides enlivening soups with a tasty, refreshing tang, a dollop of yogurt, crème fraîche and sour cream ensures your presentation is on-point (it can't hurt, right?).
Source: www.thenest.com/content/10-ways-to-make-store-bought-soup-taste-better