Homemade Magic Shell- With So Many Flavor Possibilities!
It's getting nice and hot, and I'm sure our family isn't the only one increasing their ice cream consumption ;). One of my favorite things to put on ice cream is magic shell. As a kid- it really does seem like magic! Super runny and smooth and chocolatey one minute, and beautifully hardened the next! As an adult, I love the soft crisp of biting into a bite of magic shell, and of course- the chocolate ;).
Did you know you can MAKE your own magic shell? It only takes 2 ingredients, can be made up in a matter of seconds, and you know exactly what's going into your homemade chocolate sauce, which is always a plus!
Add Recipe to Cook'n
Maybe you're bored of regular ol' magic shell. Or you're someone who likes to try new things- either way, you don't have to limit yourself to regular chocolate magic shell! Since this recipe only requires 2 ingredients, you have a lot of flexibility to try different variations!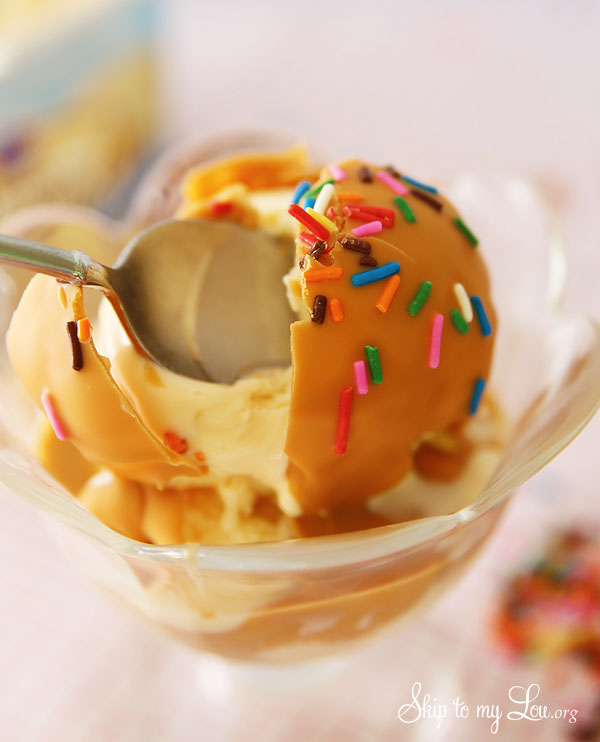 *Butterscotch Magic Shell- just substitute the chocolate chips with butterscotch chips- I love the beautiful color this produces!
*Cookie Butter Magic Shell- excuse me while I go buy some cookie butter…..seriously, what a creative and tasty wonderful idea!! Just use a cup of cookie butter instead of chocolate chips to make this heavenly variation.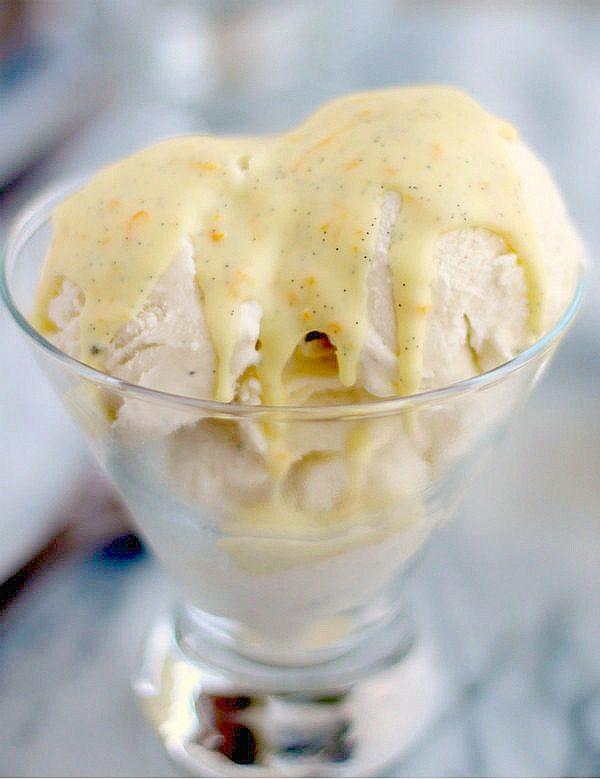 *Orange Creamsicle Magic Shell- one of the best flavors ever, in my humble opinion ;). I'm drooling thinking of pouring this on my next bowl of ice cream! Use white chocolate chips instead of semi-sweet, and add the orange zest from one orange and the seeds from one vanilla bean.
*Raspberry Chocolate Magic Shell- raspberry and chocolate are just a match made in heaven, and putting it on top of ice cream can only be perfection! Freeze-dried raspberry powder can help you achieve this fun variation, or an extract is sure to do the trick as well!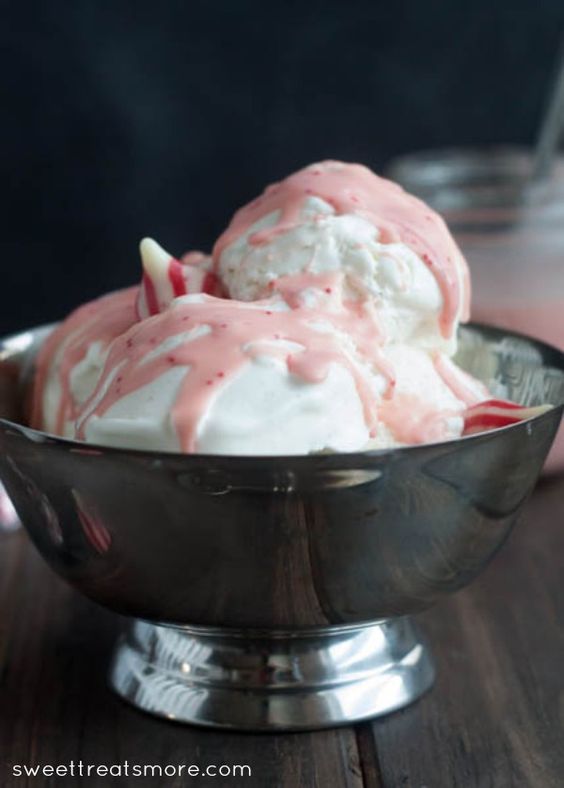 *Peppermint Magic Shell- how beautiful is the color on this? It's almost too pretty to eat- but not quite ;). And the substitution is so easy- just use Hershey's Candy Cane Kisses! Those might be a little hard to find this time of year, but keep this in mind when the holidays come around! (Unless you have a secret stash of peppermint kisses with which you've been looking for the perfect recipe to try…..I may or may not be guilty ;) ).
*Mint Chocolate Magic Shell- if you don't care about the pink color but want that delicious mint chocolate flavor, simply add a few drops of mint extract to your chocolate and coconut oil concoction.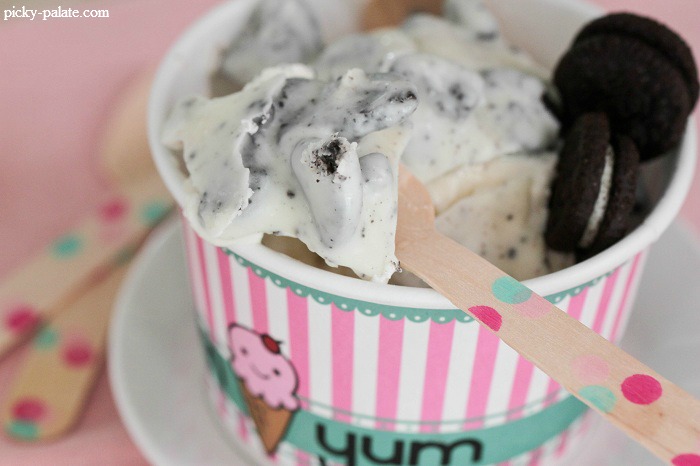 *Cookies n' Cream- this one just looks dangerous for my waistline! Use white chocolate chips and throw in some crushed Oreos- can I just eat THIS for dessert? ;)
*Chocolate Peanut Butter- use a mixture of semi-sweet chocolate chips with peanut butter chips to get that delectable chocolate peanut butter flavor! My husband would go crazy for this one! (Tip- if you're wanting that peanut butter flavor but want to save on a few calories, use a little bit of peanut butter powder instead!)
*Peanut Butter Magic Shell- for those of you who want to skip the chocolate and get right to the goodness of peanut butter ;).
I can't wait to try some of these, and to pair them with various flavors of ice cream too! Which of these are you dying to try?
Sources:
https://www.skiptomylou.org/homemade-butterscotch-magic-shell-recipe/ https://www.rachelcooks.com/2013/07/01/orange-creamsicle-magic-shell/
https://boysahoy.com/candy-cane-kisses-magic-shell/
https://picky-palate.com/homemade-cookies-and-cream-magic-shell/
https://thelemonbowl.com/chocolate-peanut-butter-magic-shell/
https://www.garlicandzest.com/peanut-butter-magic-shell/
https://www.davidlebovitz.com/mint-white-chocolate-ice-cream-shell-recipe/
https://www.wineandglue.com/cookie-butter-magic-shell/
https://www.theflavorbender.com/easy-homemade-raspberry-chocolate-magic-shell/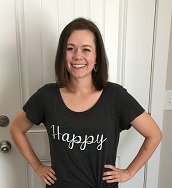 Camille Hoffmann
Weekly Newsletter Contributor since 2014
Email the author! camille@dvo.com