Why should my steak rest?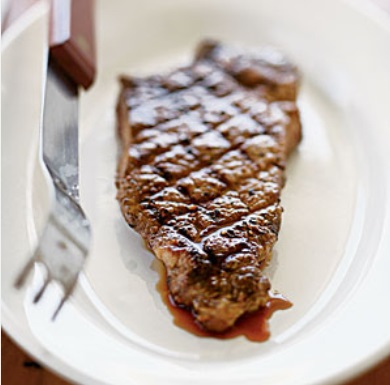 Question: What happens when meat gets no chance to rest after cooking?
Result: Delicious juices vacate the meat and run all over the cutting board, leaving steak or roast dry. Plan your meals so that meat you roast, grill, sear, or sauté has time to rest at room temperature after it's pulled from the heat. That cooling-off time helps the juices, which migrate to the center of the meat, to be distributed more evenly throughout.
The resting rule applies equally to an inexpensive skirt steak or a premium dry-aged, grass-fed steak, as well as poultry. With small cuts like a steak or boneless, skinless chicken breast, five minutes is adequate. A whole bird or standing rib roast requires 20 to 30 minutes. Tent the meat loosely with foil to keep it warm.