There's MORE to October Than Halloween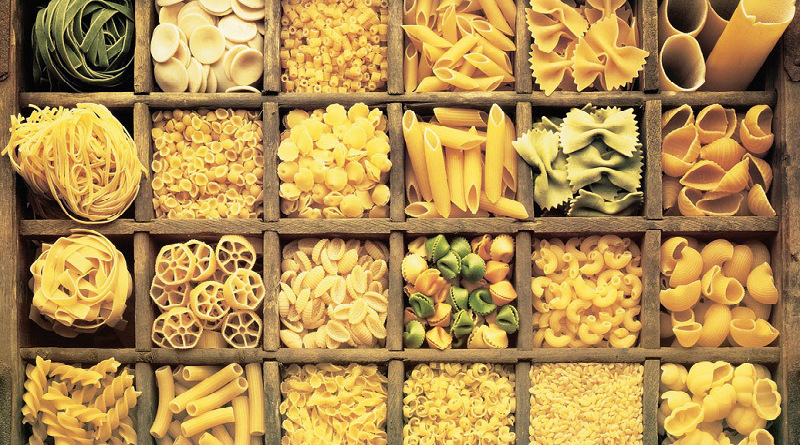 We always think of Halloween when we think of October, but there's so many more fun and special days to this month. For instance (and these are just a few of the many listed):
National Dessert Day (Oct 14th)

World Pasta Day (Oct 17th)

National Chocolate Cupcake Day (Oct 18th)

National Pumpkin Cheesecake Day (Oct 21st)

National Breadstick Day (Oct 28th)

National Carmel Apple Day (Oct 31st)
October is also National Cookie Month, National Eat Country Ham Month, National Pizza Month, National Vegetarian Month, National Popcorn Popping Month, and National Seafood Month.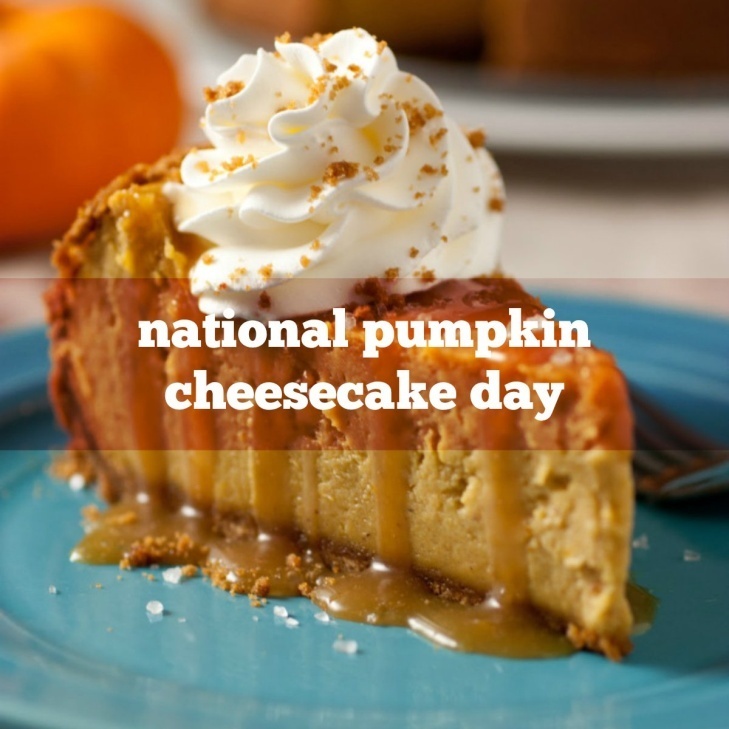 So, with this foundation laid for a month of happenings, why not plan a gathering that's built around one or two of these special designations? Wouldn't it be a good time all around by celebrating World Pasta Day and National Breadstick Day by hosting a pasta dinner accompanied by homemade breadsticks? And your dessert could be in honor of National Chocolate Cupcake Day or National Pumpkin Cheesecake Day or National Cookie Month (or all three, what the heck!).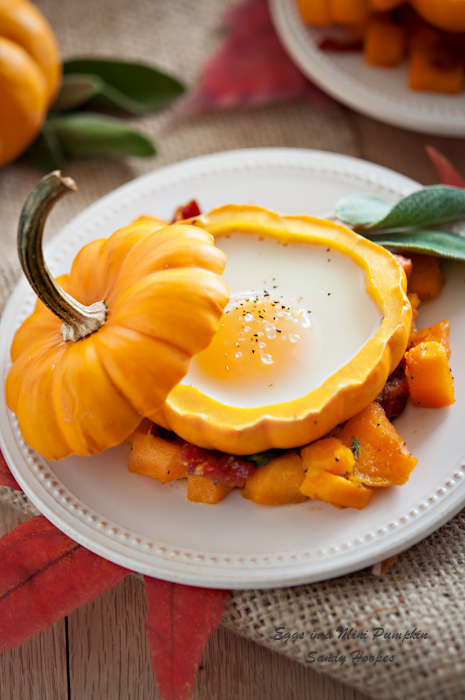 But then there's always the obvious October celebration theme of "harvest" or "autumn." But instead of doing a dinner gathering, how about an autumn brunch, instead? I found an article in one of Aunt Annie's
Country Living
Magazines that gave me the idea. The article, "20 Delicious Ways to Have Pumpkin for Breakfast," listed Oatmeal Pumpkin Breakfast Cookies, Maple Pumpkin Scones, Pumpkin Spice Creamer, Pumpkin Crepes, Pumpkin Pie Waffles, Banana Pumpkin Breakfast Shake, Eggs in a Mini Pumpkin with Bacon and Roasted Squash, Pumpkin Pie Protein Smoothie, Pumpkin Chocolate Chip Pancakes, Pumpkin Spice Muffins, Pumpkin Cinnamon Streusel Pancakes, Pumpkin Doughnuts, Pumpkin Cheesecake Muffins, Pumpkin French Toast, Pumpkin Pie Pop Tarts, Iced Pumpkin Coffee Cake, Pumpkin Pie Crescents, Overnight Pumpkin Pie Slow Cooker Oatmeal, Pumpkin Cinnamon Roll, and Pumpkin Pie Breakfast Bake.
Do these scrumptious recipes make you want to throw a brunch? Me too. Below you'll find a couple recipes, and if you want more of these just go to http://www.countryliving.com/food-drinks/g2631/pumpkin-breakfast-recipes. First, though, here's how to buy the right pumpkin for baking and cooking. Not all pumpkins are meant for culinary purposes. The Jack-o-Lantern variety, as an example, was bred simply for carving and decoration. That's not to say you couldn't cook it up, but you'll find a better flavor and texture in the varieties meant for eating.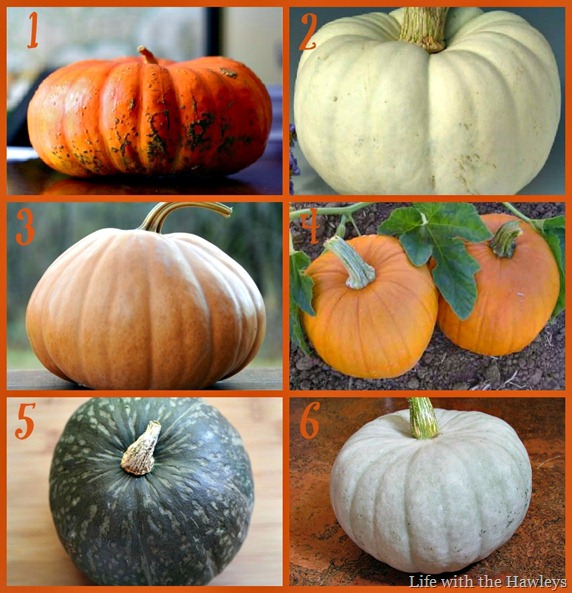 The best eating pumpkins are very heavy for their size. The flesh (not the stringy mass holding the seeds) is thick and is deep orange. The best choices range from the sweet, small "sugar" or "pie" pumpkins to heirloom varieties. Several experienced cooks voted for these varieties:
1.Cinderella Pumpkin (or Rouge Vif d'Etampes). This French heirloom pumpkin resembles Cinderella's carriage and is best for roasting.
2. White Pumpkin. Needs lots of spice.
3. Cheese Pumpkins. A firm flesh resembling a cheese wheel, but it doesn't taste like cheese; it's sweet and great for pies. 
4. Sugar Pie Pumpkin. Good for baking, but the flavorless flesh needs spices. Bake, roast, mash, or puree these.
5. Kabocha Squash. It's actually a Japanese squash. The flesh is very tender, but the rind is very firm and often difficult to peal.  It's best pureed and exceptionally creamy.
6. Blue Hokkaido Pumpkin. With a blue/gray skin, this variety has a nutty flavor. Good for roasting or in soups.
These less common pumpkins are usually found at Farmer's Markets. And if you're lucky, your grocery store produce manager will have some that are meant for eating.
Whatever pumpkin you choose to cook up, be sure you have a good solid knife for cutting into it. Cheap knives can snap when cutting into these. It takes a solid piece of steel and some arm strength to prep one of these hefty specimens! Be careful.
Now, back to what you really want, recipes. Here are the recipes for Pumpkin Pie Crescents, and Pumpkin Pie Breakfast Bake. Try these out and then think seriously about devoting a day or two to a harvest or autumn gathering. After all, there's more to October than Halloween!
PUMPKIN PIE CRESCENTS.
One of our favorite brunch recipes, the great site
Spend with Pennies
(www.spendwithpennies.com) is the creator of this delicious recipe.
1 can Pillsbury Crescent rolls

½ cup canned or fresh puree of pumpkin

½ teaspoon pumpkin pie spice

1 egg yolk
Glaze
½ cup powdered sugar

1 tablespoon pure maple syrup

½-1 tablespoon milk
Preheat oven to 375°F.

Combine pumpkin puree, egg yolk, and pumpkin pie spice.

Unroll crescents and place 1 slightly heaping tablespoon of pumpkin pie mix on each crescent.

Starting with the large end, roll the crescent over once and slightly pinch the sides to contain the filling. Continue rolling (a little filling might leak out, that's ok). Place on a buttered or parchment-lined pan.

Bake 10-12 minutes or until browned.

Combine glaze ingredients until smooth. Place in a small Ziploc baggie.

Let crescents cool slightly on the pan 10 minutes. Snip off a corner of the Ziploc, and drizzle the glaze over the crescents. Serve warm.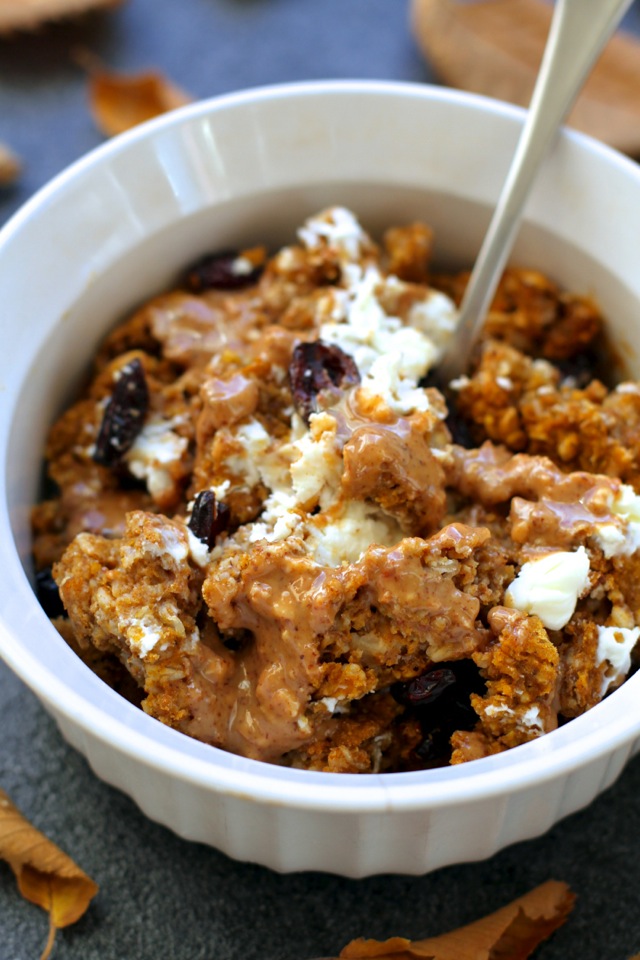 PUMPKIN PIE BREAKFAST BAKE.
Make your oatmeal a little more interesting with the addition of pumpkin. Instead of heating it up, bake it to get a thicker texture. This is a favorite recipe found on the lovely site,
Running With Spoons...because you can't eat with scissors (www.runningwithspoons.com).
¼ cup rolled oats
2 tablespoons oat bran
2 tablespoons flour (whole grain is always best)
¼ teaspoon baking powder
½ teaspoon cinnamon
¼ teaspoon nutmeg
¼ teaspoon ground ginger
pinch of salt
¼ cup canned or fresh puree of pumpkin
¼ cup vanilla flavored almond milk
1 tablespoon pure maple syrup (or other sweetener)
2 - 3 tablespoons add-ins of choice (cranberries, nuts, chocolate chips, etc.)
Preheat oven to 375°F, and lightly spray an individual sized ramekin with cooking oil.

In a medium bowl, combine oats, oat bran, flour, baking powder, spices, and salt.

In a separate bowl, combine pumpkin, almond milk, and maple syrup.

Add wet to dry and gently stir to combine. Fold in any add-ins and transfer to prepared ramekin.

Bake for 25 – 30 minutes, and allow to cool before adding toppings of your choice.
Add Recipe to Cook'n
Sources:
www.picture-inc.com
www.foodimentary.com
www.everydaysouthwest.com
www.lifewiththehawleys.com
www.spendwithpennies.com
www.runningwithspoons.com

Alice Osborne
Weekly Newsletter Contributor since 2006
Email the author! alice@dvo.com