I've Never Wanted to Eat a Rock So Badly!
One of the most common household ingredients is salt. I think it would be very rare to go into a home where they didn't have salt. Did you know there is actually a whole lot more variety than just your basic table salt?
Mark Bitterman is a name that has come to be known in the world of chefs -because of his passion for and knowledge about finishing salts (appropriately named because these special salts are often what "finish" a meal). There are several variations of salt, with different textures, flavors, and colors, and when paired expertly with particular foods, can turn any dish from "meh" to "wow!". He wrote a book with an explanation of salt and all its varieties called Salted: A Manifesto on the World's Most Essential Mineral.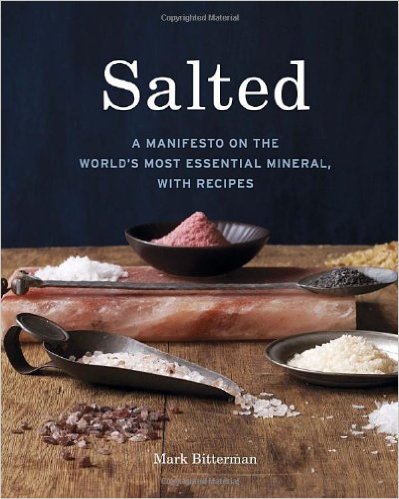 For anyone looking to improve their cooking, this would be a great resource (and a fantastic gift for the chef in your life!). In this book he explains several different salts and what properties they hold unique to them. He also tells you what foods he would pair with what salt-but of course there is plenty of room for experimenting, too!
While I cannot cover this topic as extensively as Mark's book, here are a few basic salts you can be on the look-out for.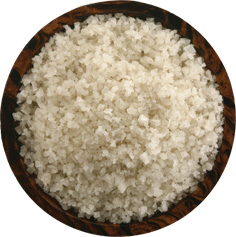 Sel Gris. This is a very versatile salt that can be found in a more coarse state or very finely ground. It is grey in color because it comes from the bottom of salt pools, and so takes on the color of the clay lining. Sel gris can be a great place to start as it can pretty much substitute your average table salt; however in its coarser form it is a wonderful finishing salt because it is "moist" and won't dry out your food. For example, if you cook a chicken with a touch of sel gris, it can come out more tender than if using regular salt, and will have a delectable crisp outside. Not only that, but if you bought this salt (and others!) from Mark Bitterman's store, you would actually get a slushy bottle of salt- he says a little water is crucial for good salt. Grey salt is perfect for meats and caramels.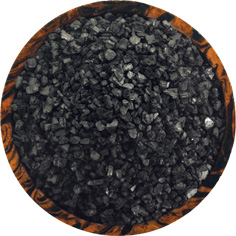 Hawaiian Sea Salt or Alaea. You can find it in black or pink. These salts are often used for Hawaiian dishes such as Hawaiian jerky or Kalua pig. However, they have a very subtle flavor, so it can be used with a variety of dishes as well. These salts are also a fun way to add a beautiful pop of color to any dish.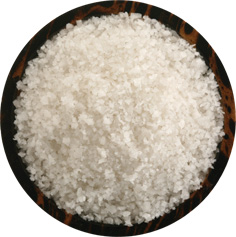 Fleur de Sel. The literal translation is "Flower of Salt", so you know it's gotta be good! True salt gurus can't help but use this special salt as a standard for all other salts. The harvesting of Fleur de Sel is a particular process, using only wooden tools and taking the salt from the very surface of salt ponds during very particular weather conditions. This salt can go with anything, but particularly meats, veggies and salads.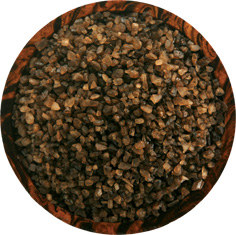 Infused Salts. Aka- flavor!! These salts are infused with flavors- and there is such a cool variety! Espresso, vanilla bean, ginger, rosemary, habanero, lemon, tomato, toasted onion and so many more. You could add them to meats, veggies, salads, or even desserts for a fun and unique taste. I would love to try the roasted garlic variety- doesn't that just sound heavenly?!
Make it a goal to purchase one new finishing salt that you haven't tried before, and incorporate it in a few of your meals this upcoming year. Your tastebuds and guests will thank you ;).
Sources:
http://honest-food.net/2011/02/09/why-salt-matters
http://simmerandboil.cookinglight.com/2014/12/09/finishing-salts/
http://www.foodrepublic.com/2013/10/01/5-types-of-salt-every-cook-needs-to-know/
http://www.amazon.com/gp/product/1580082629?ie=UTF8&tag=hunanggarcoo-20&linkCode=as2&camp=1789&creative=9325&creativeASIN=1580082629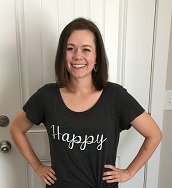 Camille Hoffmann
Weekly Newsletter Contributor since 2014
Email the author! camille@dvo.com