I have been looking for an excuse to make Muddy Buddies. They're a classic. I remember sitting in my front room when I was 7 eating some "puppy chow" (muddy buddies) and loving every bite. Nothing's changed. Except I guess I'm not 7 anymore.
So as I was contemplating whether or not to make them, I remembered something I'd seen on a recipe feed through the Cook'n® 11 app's recipe feed page, a variation on the Muddy Buddy: Orangesicle Muddy Buddies. And then that reminded me of a peppermint puppy chow I'd tried.
There had to be more out there. A quick internet search proved that to be right. There were a ton; I mean...A TON! How to narrow it down was the true problem. I'm less of a citrus and peppermint girl and more of a chocolate or berry kind. And a cake batter kind. So I looked at those. All of the above categories, however, were represented (plus some).
The ones I'm sharing with you today looked like some of the yummiest ones to me (because of my category preferences) and because I thought they would be perfect for Valentines Day! Pink and fun, you can make them for a sweetheart or enjoy them for yourself as you watch a movie. They can brighten anyone's day.
These first ones looked heavenly. The picture probably doesn't do them justice. The ingredients it calls for, though, are so unique and sound amazing. They just can't make a bad combination:
Cherry Cheesecake Muddy Buddies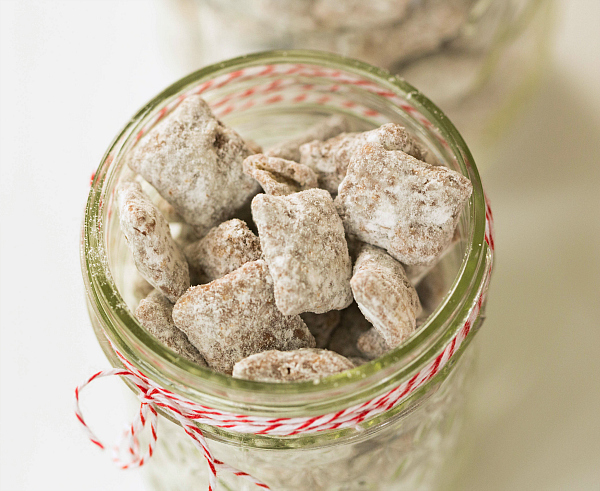 Serving size:

10


Calories per serving:

140




Ingredients:
1 (10-ounce) package

cherry morsels can be found at specialty stores or baking aisle during holidays
1 tablespoon
shortening
5 cups

chex

cold cereal
1 (14-ounce) box

cheesecake

pudding

mix
1/2 cup
powdered sugar
Directions:
In a LARGE bowl, melt cherry morsels with shortening in the microwave on 50% power for 60 seconds at a time. Stirring & re-heating until melted.
Add Chex cereal & fold with a spatula gently until cereal is well-coated.
Combine cheesecake pudding mix & powdered sugar in a gallon size ziplock bag.
Add coated cereal to the bag with the pudding/sugar mixture, zip shut & shake until evenly distributed. Enjoy!

Recipe formatted with the Cook'n Recipe Software from DVO Enterprises.
These not only looked tasty, but look how beautiful they are! I want to eat the picture! Anyone with me? One of the things I like about this girl who posted the recipe was how much of a dark chocolate fan she was. I am 100 percent with her on that! However, if you wanted to do a milk chocolate or even a pretty white chocolate substitution instead, the doors of creativity would never tell you no.
Strawberry Muddy Buddies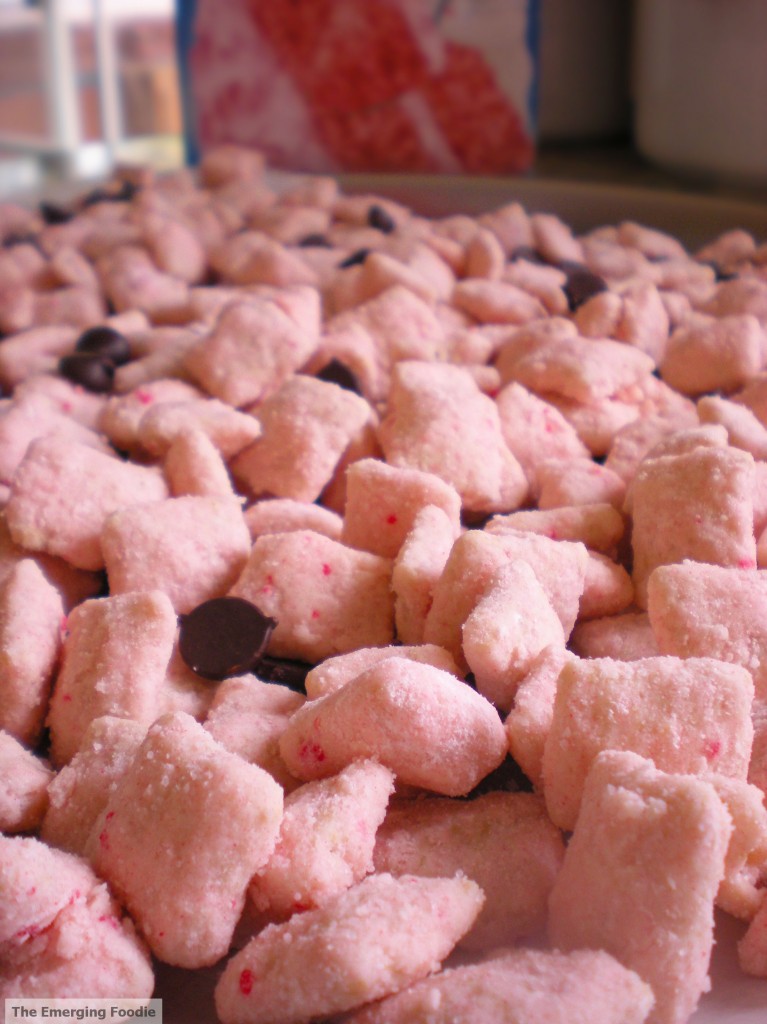 Serving size:

10


Calories per serving:

129




Ingredients:
5 cups

rice chex

cold cereal
1 (12-ounce) bag

white

chocolate

chips
1 cup

strawberry

cake mix
1/2 cup
powdered sugar
1/2 cup

semisweet

chocolate

chips
1/2 cup

semisweet

chocolate

chips (for drizzling)
Directions:
Measure the chex into a bowl. Measure the strawberry cake mix and powdered sugar into a large gallon zip bag. Set aside.
Melt the entire bag of white chocolate chips in a large, microwaveable safe bowl. Start microwaving at 1 minute. Remove and stir. Continue at 30 second intervals, stirring after each, until the chocolate is melted.
Pour the white chocolate over the chex. Mix gently until each chex is coated.
Dump the chex into the gallon bag. Seal the bag and shake it. Shake until the powdered mixture has completely coated the chex. If there's a little extra powder left over, that's ok.
Add in 1/2 c. semi-sweet chocolate chips and shake again.
Pour the entire mixture onto a sheet of wax or parchment paper. Spread evenly into one layer.
Melt ⅓-1/2 c. semi-sweet chocolate chips in the microwave using the same method. This will take less time. Once melted, take a fork or knife and drizzle the chex with the chocolate. After there is enough chocolate for your liking (you can't possibly put too much chocolate), let the chex harden. I recommend putting them in the fridge so the chocolate doesn't melt (it is summer, people) and it hardens faster.
Once hardened, remove from the fridge. Mix up the chex so they break into individual pieces or small clumps. Enjoy!

Recipe formatted with the Cook'n Recipe Software from DVO Enterprises.
If you're looking for more muddy buddy recipes, you can look at a past Dessert to Die for Article, "Muddy Buddies: the Better Way" (pretty much regular muddy buddies with more of the good part), or do an internet search and "capture" them all! There were varieties of Nutella, lemon, CAKE BATTER, holiday, CAKE BATTER, vanilla pudding, and so many more! Have fun finding your favorite!
NOTE: My favorite way to eat Muddy Buddies is straight from the freezer. They just sort of pop in your mouth and the cold powdered sugar feels awesome. If you've never tried it, you might want to give it a go.
---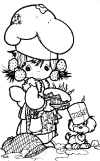 Sydney Hill
Weekly Newsletter Contributer since 2012