Storage Food Guide for Everything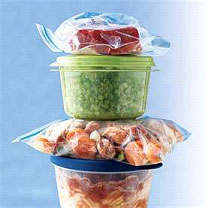 I love the waiting rooms of doctors' offices as this is about the only place I get to sit down and thumb through a variety of periodicals. My dentist in particular has up-to-date magazines that cover everything from Auto Mechanics to Martha Stewart.
While waiting to occupy one of his dental chairs last week, I received permission to take home the "pull-out" that was in the April issue of Real Simple magazine. Because I always think about you DVO Cook'n readers, I knew that what I was reading would be interesting - and beneficial - to you as well. The pull-out contained 8 pages of information related to storing everything from fish and meats to okra and bagels.
Real Simple consulted with the U.S. Department of Agriculture as well as "a host of other experts including fishmongers, cheese sellers, coffee roasters and bartenders". Because the information is vast, I thought I would break it up into weekly installments, beginning with fish, meat and poultry. While this article is not a pull-out like the magazine, it would be easy to print and tape to the inside of your kitchen cupboards for handy reference!
Storing Meat, Poultry and Seafood 101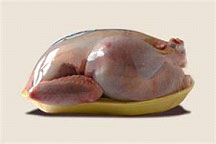 • Keep meat and poultry in their original packaging in the frig
• To freeze, put the packaging into a resealable freezer bag
• If freezing for several months, wrap pieces individually in plastic before bagging; this will help prevent freezer burn
• Vacuum packed meats and poultry cut the risk of freezer burn
• If possible, place purchased seafood on a bowl of ice in the frig and leave in its original packaging
• Live shellfish should not be put on ice. Instead, poke holes in the packaging
• To freeze seafood, put the fish in its original packaging into a resealable freezer bag
BEEF AND LAMB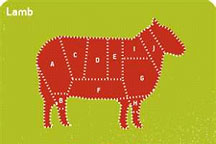 Chops
Frig: 3 days
Freezer: 6 months
Ground Meat and pre-made patties
Frig: 2 days
Freezer: 4 months
Roasts and Loins
Frig: 3 days
Freezer: 6 months
Sausage, uncooked
Frig: 2 days
Freezer: 2 months
Steaks
Frig: 3 days
Freezer 6 months
Stew Meat
Frig: 2 days
Freezer: 4 months
Deli and processed meats
(cold cuts, deli sliced)
Frig: 5 days
Freezer: 2 months
Cold cuts, packaged
Frig: 2 weeks (unopened)
1 week (opened)
Freezer: 2 months
Hot dogs
Frig: 2 weeks (unopened)
1 week (opened)
Freezer: 2 months
Bacon
Frig: 2 weeks (unopened)
1 week (opened)
Freezer: 1 month
Pork Chops
Frig: 3 days
Freezer: 6 months
PORK

Sausage, cooked
Frig: 2 weeks (unopened)
1 week (opened)
Freezer: 2 months
Sausage, cured (pepperoni, etc)
Frig: 3 months (unopened)
6 weeks (opened)
Freezer: DO NOT FREEZE
Ground Pork and pre-made patties
Frig: 2 days
Freezer: 4 months
Cooked Ham
Frig: 1 week (whole)
4 days (half)
4 days (steaks)
Freezer: 2 months
Country Ham
Pantry: 3 months (whole)
Frig: 3 months (half)
Freezer: 1 month (half)
Pork Roast and Loins
Frig: 3 days
Freezer: 6 months
Sausage, uncooked
Frig: 2 days
Freezer: 2 months
Pork stew meat
Frig: 2 days
Freezer: 4 months
CHICKEN AND TURKEY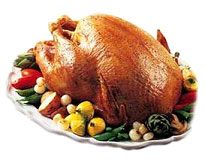 Ground meat and premade patties
Frig: 2 days
Freezer: 4 months
Pieces
Frig: 2 days
Freezer: 6 months
Chicken/Turkey sausage, uncooked
Frig: 2 days
Freezer: 2 months
Whole
Frig: 2 days
Freezer: 6 months
SEAFOOD
Clams
Frig: 2 days live in shell
1 day shucked
Freezer: 3 months (shucked); cook after thawing
Crabmeat, packaged
Frig: 1 month (unopened)
5 days (opened)
Freezer: 3 months
Crabs, live whole
Frig: 1 day
Freezer: DO NOT FREEZE
Fish (fatty) fresh
Such as salmon and mackerel
Frig: 2 days
Freezer: DO NOT FREEZE
FISH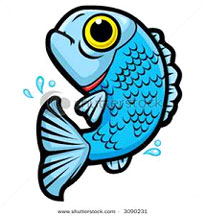 Lean fish (tilapia, flounder, cod)
Frig: 2 days
Freezer: 6 months
Frozen fish
Frig: 2 days (thawed)
Freezer: 6 months
Lobsters, live whole
Frig: 2 days
Freezer: DO NOT FREEZE
Mussels
Frig: 2 days live in shell
1 day shucked
Freezer: 4 months (shucked) cook after thawing
Oysters
Frig: 2 days (live in shell)
1 day (shucked)
Freezer: 4 months (shucked); cook after thawing
Scallops
Frig: 2 days
Freezer: 3 months; cook after thawing
Shrimp, cooked
Frig: 3 days
Freezer: 3 months
Shrimp, fresh or thawed
Frig: 2 days
Freezer: 6 months
Shrimp, frozen
Frig: 2 days (thawed)
Freezer: 6 months