Busy Summer Meal Ideas and Hacks from Trusted Moms
I just got back from visiting my two sisters in the Phoenix area and not only was it an absolute blast to hang out with them all day for a few days, it was also quite educational! One afternoon my cousin came over with all her young children so it was the kind of moment where you've got 12 children, give or take, running around, babies bouncing on hips of their mothers, and the moms chatting about everything from diaper cream to easy freezer pops (we were in the dead heat of summer in Phoenix, you know! :) )
One of my favorite topics of conversation was busy summer night meals. One of my older sisters has busy weeknight meals down to a science! She shared several ideas, along with the rest of us.
I wanted to bless your life by sharing several of these ideas because I think this is the kind of topic people of all ages and walks of life are interested in. Who among us isn't super busy these days, or just aren't that into cooking and would love easy, quick meal ideas??
So forgive the random and casual nature of the following ideas and recipes, but they are pure gold, I tell you!
The three main staples that were talked about to throw meals together to have on hand were pesto, rotisserie chickens, and flatbread.
PESTO, PESTO, AND MORE PESTO!
Pesto was a big star of the conversation because it is really easy to throw with some pasta to pack a lot of flavor with very little effort.
Pesto Chicken Grilled Cheese: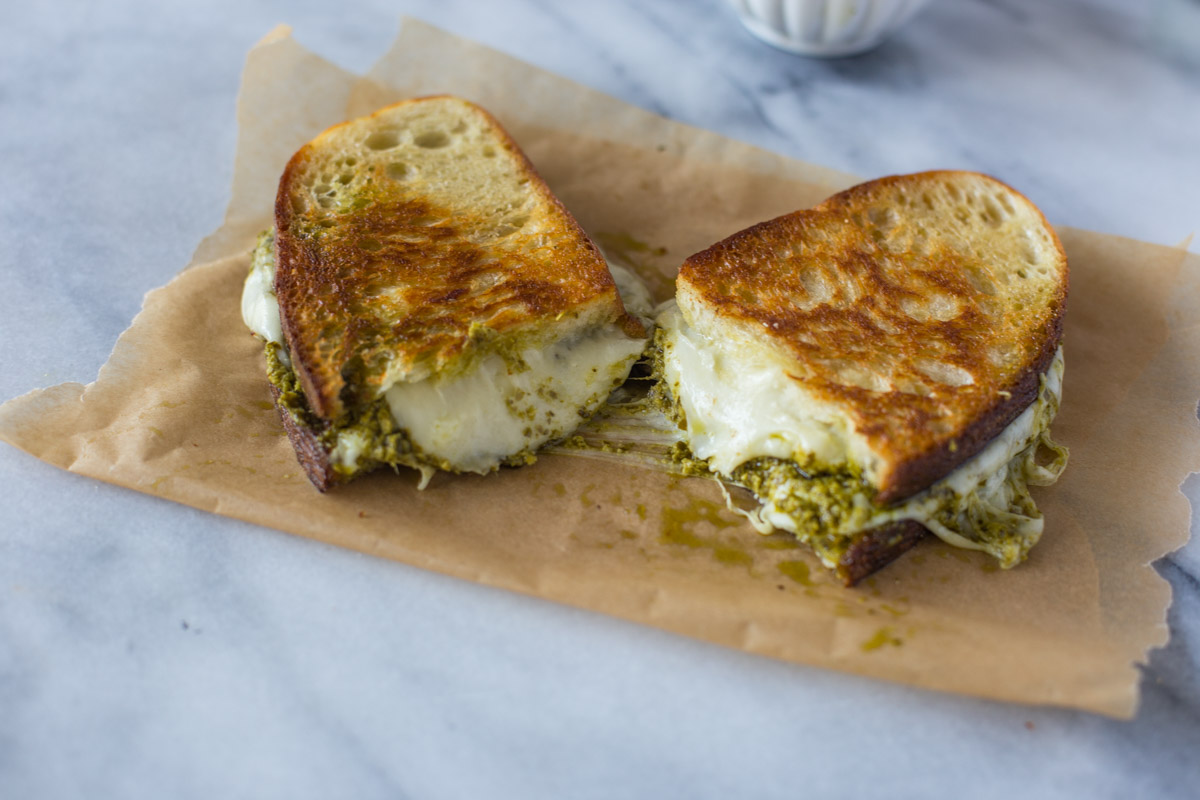 You will need:
Bread (or flatbread)
Pesto
Butter
Cooked chicken (the easiest option is rotisserie)
Mozzarella cheese (other cheeses could work too—whatever you've got on hand)
Butter the outsides of the bread with butter and the insides with pesto. Layer mozzarella and chicken and cook like you would a regular grilled cheese sandwich. You could also make these even easier by using grilled flatbread and whipping these up in the microwave or oven (just omit the butter part).
Easy Pesto Ravioli
You will need:
Ravioli in a box or frozen
Pesto
Olive oil
Alfredo Sauce (optional)
This is a super easy meal that is ready minutes and is so delicious! Just cook your ravioli according to package directions and toss will a little bit of olive oil and as much pesto sauce as desired. You can also add a jar of alfredo, which becomes a creamy pesto alfredo sauce. Pair with a tossed salad and garlic bread and you are good to go!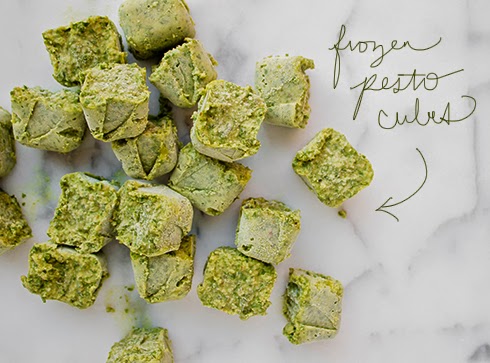 ***PESTO TIP: All of us get that big jar of fresh pesto from Costco for like $8, but we were all talking about how we can never use it up in time. My cousin said she spoons the pesto into an ice cube tray and freezes it and just grabs out whatever she needs, whenever she needs it. Brilliant!
FLAT BREAD BBQ CHICKEN PIZZA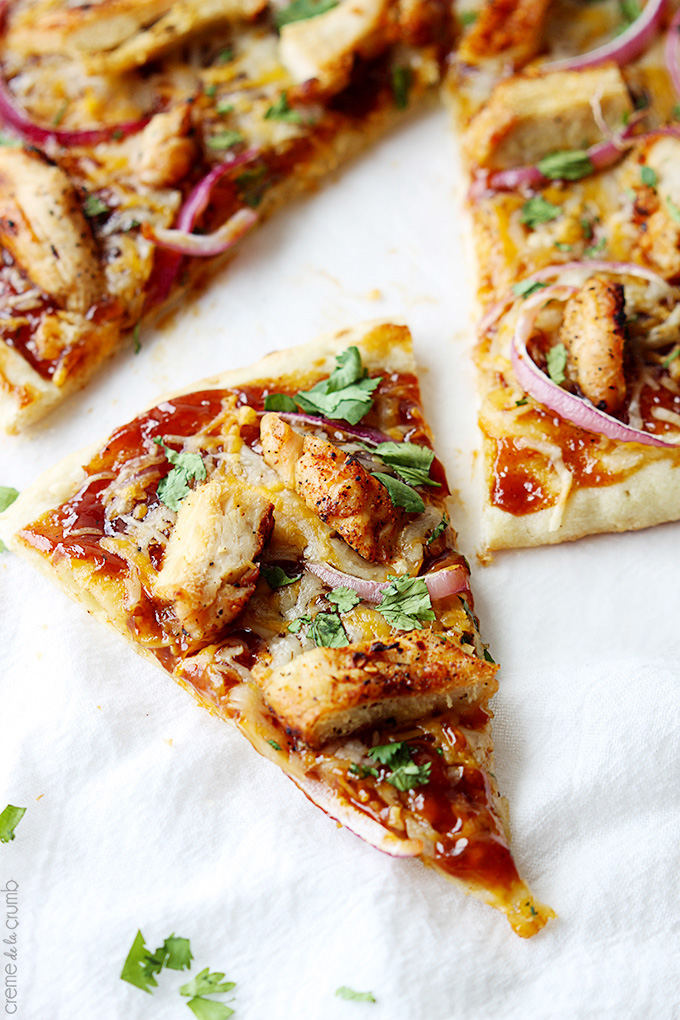 You will need:
Flatbread (I get a big, cheap package from Costco)
Mozzarella cheese
BBQ sauce
Chopped red onion
Cubed Rotisserie chicken
Fresh chopped cilantro (optional)
On flatbreads add BBQ sauce, cubed chicken, cheese, red onion and bake at 350 degrees for 10 minutes. You can add fresh chopped cilantro after they are out of the oven if you'd like.
THE BEST WAY TO REHEAT A ROTISSERIE CHICKEN:
One night my sister had such a cool idea for dinner. She has a garden with lots of fresh vegetables so she set out the fixings for big salads: chicken, chopped various veggies, bacon bits, Feta cheese, salad dressing, sunflower seeds etc. She also had various fruits as well. Everyone loaded up their plates with whatever combinations of these things they wanted. None of the kids had salads, they just had chicken and sides of the veggies. I thought this was such a great idea!
And the other amazing thing was how dang delicious her days-old reheated rotisserie chicken was! I get the rotisseries from Costco every time I got but I can never get anyone to seem to want to eat them after the first fresh day (unless they are hidden in a casserole or something). This chicken was just as moist and delicious as when you first pick them up!
Her secret is to add to a 9x13 Pyrex dish, add a little water to the bottom, place the chicken in pan and bake at 350 for 30 minutes. Her husband didn't quite get home when she thought he would so after 30 minutes she dropped the temp down to 200 degrees until it was time to eat. I was flabbergasted!
EASY SAUSAGE AND VEGGIE SKILLET MEAL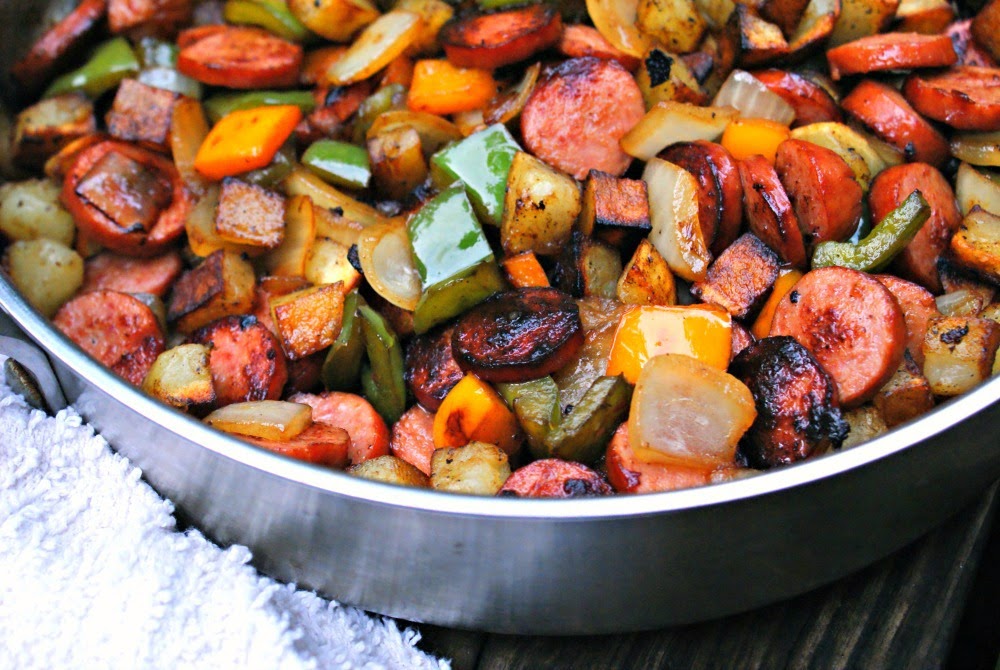 You will need:
Johnsonville sausages (cut into ½ discs)
Potatoes
Bell peppers
Onions
Salt and Pepper
Cook the sausages until they are browned to your liking, set aside. Add chopped potatoes, bell peppers and onions to the pan and cook until onions start to become translucent. Combine with sausage, add a little salt and pepper and add to a 9x13 Pyrex dish. Bake for 30 minutes at 350 degrees.
Another super easy dinner meal that your family will love!
I hope you liked these super easy tips and meal ideas for those busy summer nights.
Sources:
The wealth of knowledge from brilliant moms I know
www.gimmedelicious.com
www.lecremedelacrumb.com
www.thetwobiteclub.com
www.glutenfreeblondie.com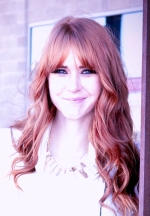 Mary Richardson
Weekly Newsletter Contributor since 2014
Email the author! mary@dvo.com