Battle of the Chocolate Chip Cookies
Have you ever sat around the table arguing over the best chocolate chip cookie recipe? Or frustrated that you can't find one you love? I have been in both conversations, and it is not a fun one to have. It just feels like all is well in the world when you have a tried a true, chocolate chip cookie recipe you LOVE, ready to whip up at a moments notice. Today I have two unbeatable recipes for you, one made with vanilla pudding and the other with oatmeal. Don't knock the oatmeal cookie until you try it, there is a reason it is in my top 2! But first, the famous pudding cookie with tips for success!
Add Recipe to Cook'n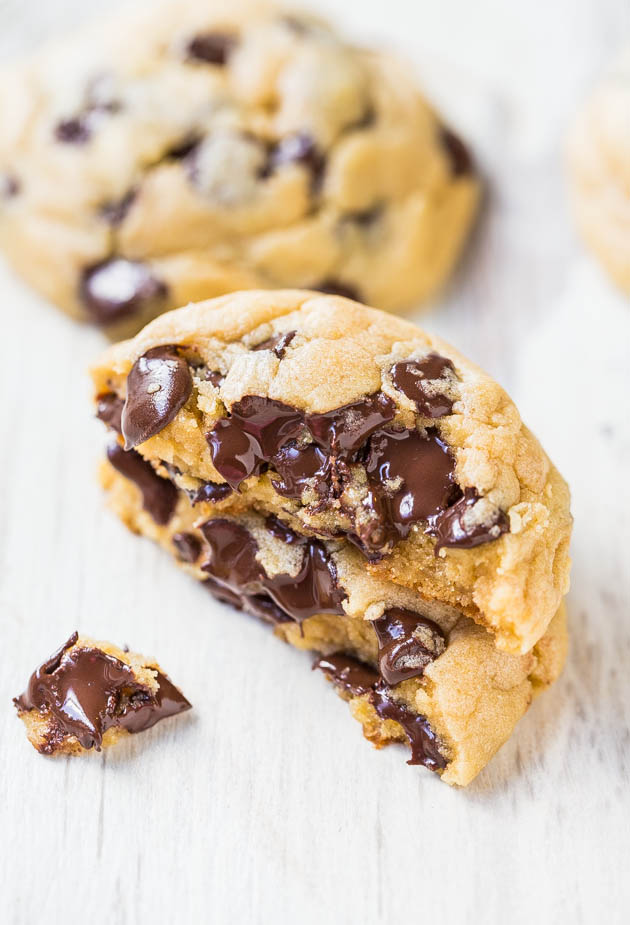 Make these cookies larger than a normal home baked cookie. Use ¼ cup of dough per cookie, and they will be larger and bake with a softer, more melty center.

Plan ahead time to chill your dough. It is worth it! The result of a baked cookie made from chilled dough is a puffy, full cookie. No flat spread cookies here!

You have surely read this before, but if not, make sure your butter is soft! Set it out 2-4 hours ahead, and if that's not possible then carefully microwave it to make sure it is soft before creaming.

Always underbake! My preference with nearly every cookie recipe is to pull it out just before you think its done!

Once your dough balls are spread along the pan, even out the tops and add/rearrange chocolate chips as needed, for aesthetics and taste!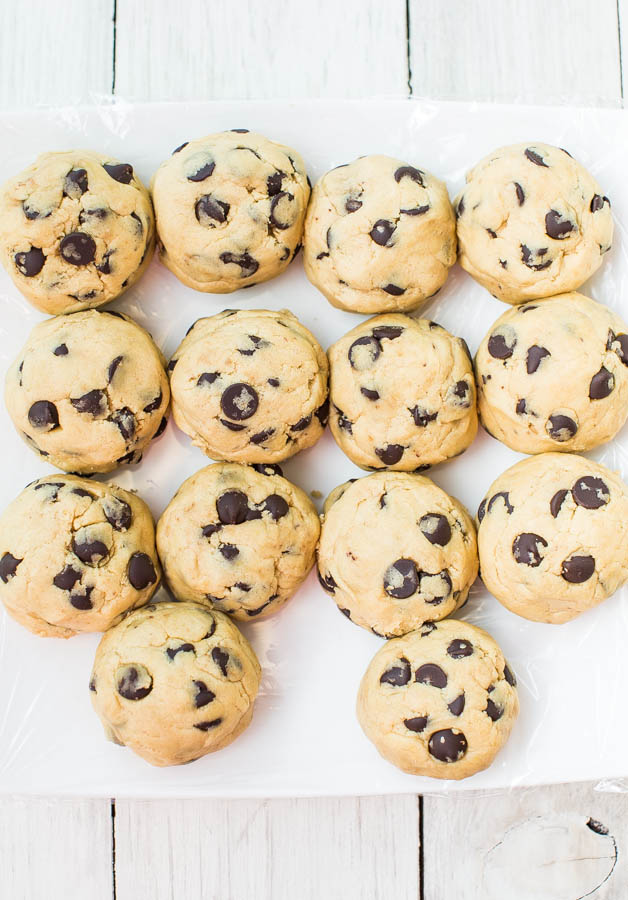 These cookies taste as good or better than they look, and I think they look really, really delicious! Give it a go!
Next up is the oatmeal chocolate chip cookie by Mel, from Mel's Kitchen Café. Everything Mel touches is gold, in my book. I have never made a recipe I didn't love, and this oatmeal chocolate chip cookie is no different!
Add Recipe to Cook'n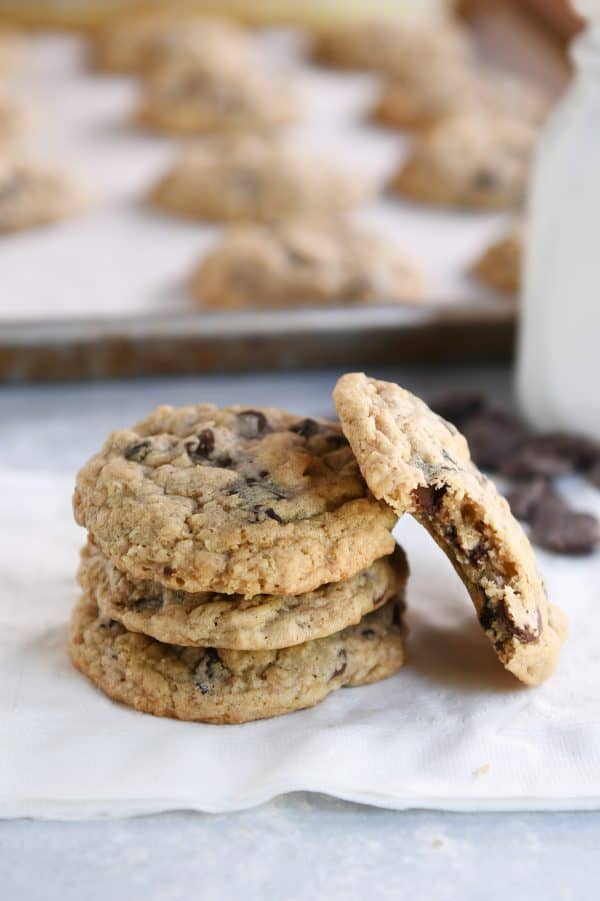 Just follow the directions on this recipe and you'll be a happy camper in about 30 minutes! I like the idea to keep them baked and ready to eat in the freezer. I usually have cookie dough balls prepared in my freezer, but Mel's idea to just bake them and then freeze is kind of revolutionary. Literally ready to eat in a minute! Bring either of these cookies to the table and you'll be the talk of the town, promise!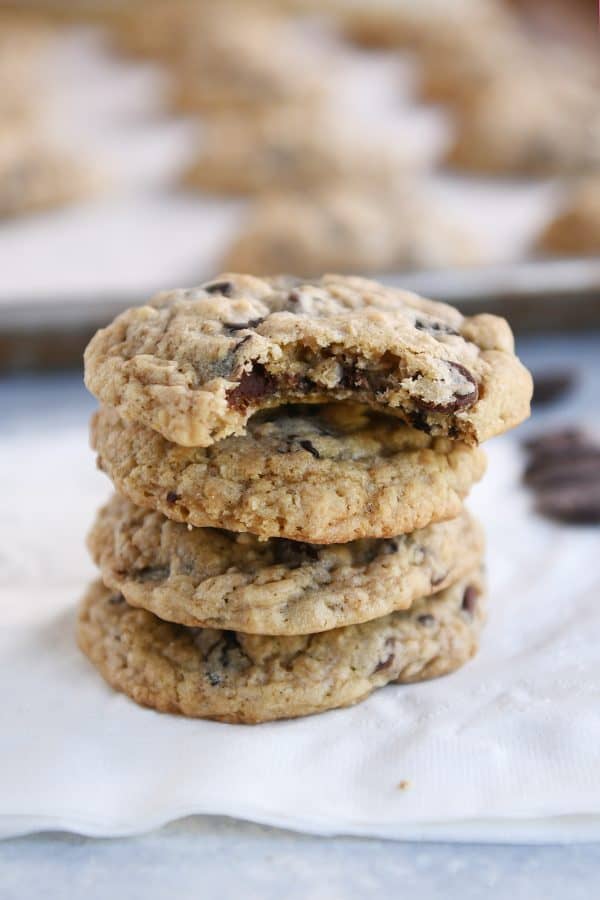 Sources:
https://www.melskitchencafe.com/classic-oatmeal-chocolate-chip-cookies/
https://www.averiecooks.com/the-best-soft-and-chewy-chocolate-chip-cookies/

Stefanie Hathaway
Monthly Newsletter Contributor since 2016
Email the author! stefanie@dvo.com