AMAZING Thai Coconut Carrot Soup
Every once in a while, I come across a recipe that is so good I want to write an entire article about it… THIS is one of those recipes. Besides, how can you go wrong with a recipe that starts with the words "Thai Coconut"?
A few weeks ago, I found myself with a pesky springtime cold. I had a sore throat and was craving some soup. Even though I was tired and didn't feel like putting a lot of effort into my meal, I really wanted something better than canned soup. So, it was Instant Pot to the rescue! I grabbed one of my Instant Pot cookbooks titled, The "I Love My Instant Pot" Recipe Book by Michelle Fagone. I opened it and came across the recipe for "Thai Coconut Carrot Soup". It looked amazing! By some miracle, I had all the ingredients on hand and decided to give it a whirl. Here's how to make it…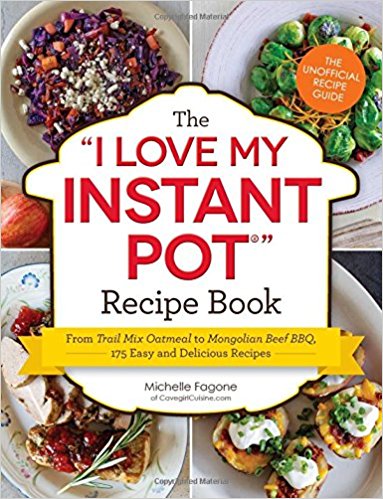 You will need…
1 Tablespoon coconut oil
1 small onion, peeled and chopped
1 pound carrots, peeled and chopped
2 garlic cloves, minced
1 Tablespoon Thai red curry paste
4 cups chicken stock (or broth)
1 teaspoon raw honey
1 cup canned coconut milk (full fat)
1 Tablespoon lime juice
¼ teaspoon red pepper flakes
1 teaspoon sea salt
½ teaspoon ground black pepper
Fresh or dried basil for garnish
Directions:
You begin this delicious recipe by prepping your veggies. I used my trusty mini-food chopper to chop up the onion, carrots, and garlic cloves. Next, I turned my Instant Pot to the Sauté mode. I put the coconut oil into the pot and when the Instant Pot read HOT, I added my chopped veggies. I sautéed the veggies for about 5 minutes. Then I added the red curry paste and sautéed for another minute or so. At this point, I cancelled the sauté function, and added the rest of the ingredients except for the basil. I locked the lid, made sure the steam valve was sealed, and pressed the Soup button. I adjusted the time to 20 minutes on high pressure. When the 20 minutes were up, I let the pressure naturally release for 10 minutes and then quick released any remaining pressure. Finally, I opened the lid and used an immersion blender to blend the soup until smooth. (You could also pour it into a regular, stand blender to blend.) I ladled some soup into a bowl, let it cool slightly and garnished it with a few shakes of dried basil. Yummm!!
Add Recipe to Cook'n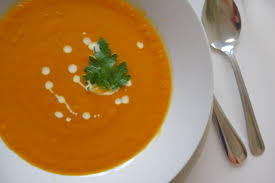 To me, this soup was the perfect soup for that day, and I am obviously still thinking about how yummy is was! It was light, very healthy, and truly soothed my sore throat. The ingredients in this soup are excellent for fighting colds and building immunity. And, this soup so good that I would even make it in the summer! Enjoy!
Sources:
The "I Love My Instant Pot" Recipe Book by Michelle Fagone

Cristina Duke
Monthly Newsletter Contributor since 2014
Email the author! cristina@dvo.com