What is Your Kitchen Aloha?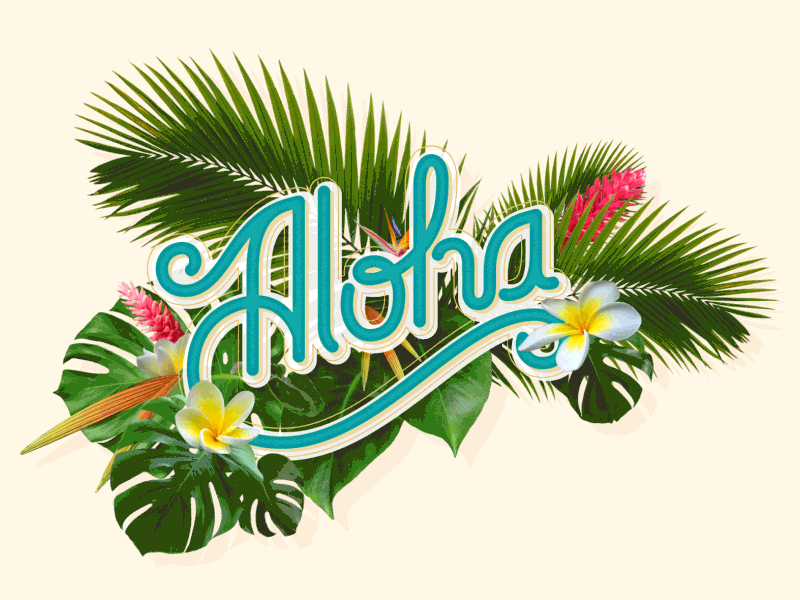 Aloha! Doesn't that word just make you happy and feel like you are on vacation even when you're not. I have never been to Hawaii but I love the island culture of being laid back, welcoming, and friendly. Aloha to me is all the sweet friendliness you can get in a person all rolled into a word. So, what food feels that way to me; bread. Warm fresh bread is one of my favorite things in the world. I love it. The effort and love that goes into a loaf of homemade bread makes it all the tastier as well. I was always overjoyed when my mom would say she was making some bread and anticipated its rising and the smell as it would bake in the oven. In college I would always try and practice making bread. One time I was so excited to share a famous recipe my family loves and I stayed up late in the night after homework to make it. I got the whole entire process done and put the two beautiful loafs in the oven, sat on the couch, and fell asleep. I awoke to a smoke filled apartment with my room-mates running about wondering what was going on. My heart sank as I opened the oven doors to reveal two charcoal loafs. It was a moment of laughter afterwards, but I remember being heartbroken after all that work I had burnt the bread. So, make sure you don't end up with charcoal and watch your oven cook your fantastic bread!
It's always like finding gold when I find another bread recipe that hits the spot. So today folks let me share with you a bread that combines that island aloha with the warmth of bread, the Aloha Bread. Why might this recipe be called Aloha Bread? Can you guess what is in the ingredients?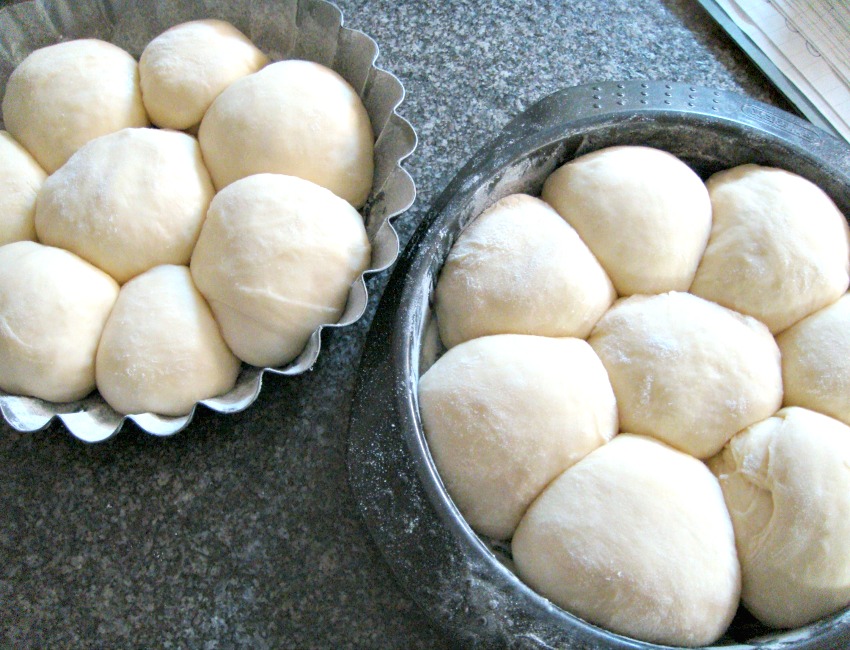 You guessed it. This bread is a delicious bundle of soft, light, sweet rolls with an island flavor of pineapple. I cannot think of a more welcoming and delicious thing to bite into. Can you? This recipe is fairly easy and you can use a stand mixer or make by hand. I have yet to get a mixer, shocking I know right, so most everything I make in my little home is done by hand. I love the feel of mixing dough though so it's pretty fun. As you mix up this bread you may just need to flip on some ukulele music to accompany you. When your delicious rolls come out of the oven you'll find them to be super soft, moist and yes, very very addictive!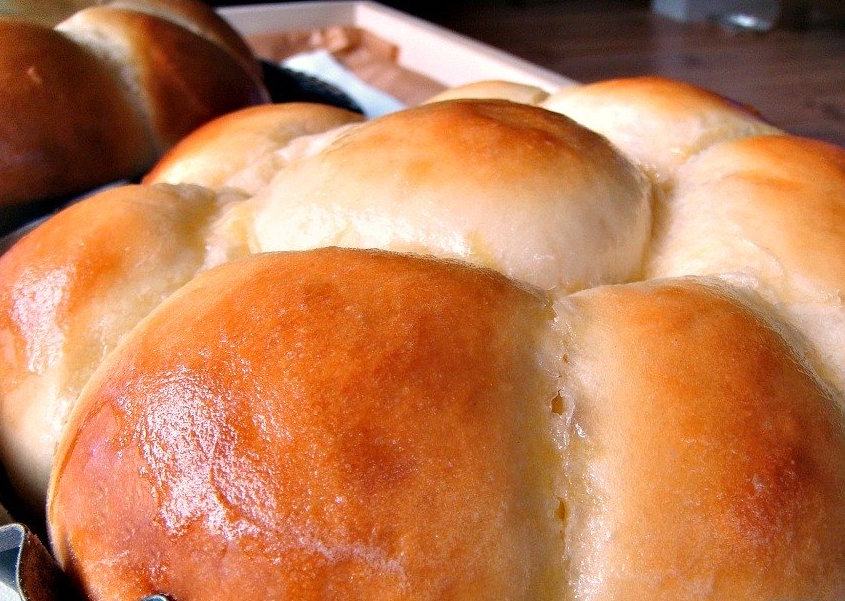 There are really few things that make a kitchen really happy and homemade bread is one of them. As long as you don't burn it, right :). What are your favorite homemade items? Do you have a special bread you love and cherish? I'd love to hear from you in the comments below! And, Aloha!
Aloha Bread
Yield: 16
Prep time: 2 hours
Cook time: 20 minutes
Ingredients:
One package .25 oz active dry yeast
1/4 cup warm water
2 eggs
1/2 cup pineapple juice
1/4 cup water
1/3 cup white sugar
1/2 tsp vanilla extract
1/4 cup butter, melted
4 Cups all-purpose flour
1/4 Teaspoon Salt (add it to the flour)
Directions:
In small bowl dissolve yeast in 1/4 cup warm water, not so hot you can't touch it, just tepid warm, cover and leave for about 10 minutes.
In a stand mixer, beat the yeast mixture,eggs, pineapple juice, 1/4 cup water, sugar, vanilla, and melted butter. When all combined, gradually stir in salt & flour until a stiff batter like dough is formed. *** If your dough is too wet, don't be afraid to add more flour, a tablespoon at a time until it is dry enough to handle. It should come away from the mixing bowl in a 'ball' after kneading. Knead for 10 minutes using the dough hook, or by hand if you don't have a stand mixer. (again, use more flour if kneading by hand so it is not too sticky wet to handle) Watch the short video at the end of this recipe for kneading by hand.
Cover with a clean cloth and place somewhere warm to let rise for 1 hour.
Punch the air out of the dough and turn it onto a well floured surface.
Divide into 2 equal pieces and then divide each of those two pieces into 8, so in total you get 16 pieces. Use 2 x 9 inch baking pans, and grease and flour the pans.
After dividing the dough, form into buns like in the photo below, so the seam side is placed down in the pan.
Arrange the buns like the photo, all around and one in the middle. Cover and let rise again until doubled and they are touching each other, about 40 minutes.
Preheat oven to 350F / 180 C / Gas 4
Bake for 15- 20 minutes, then remove from the oven and brush the tops with melted butter. To test if the rolls are cooked through, Tip them out the pan (use a cloth!) and tap the base. Especially in the centre. If it sounds hollow, they're done. If not, return to the oven for another 5 - 10 minutes. Every oven is different but now you know the trick to see if they're done!
Add Recipe to Cook'n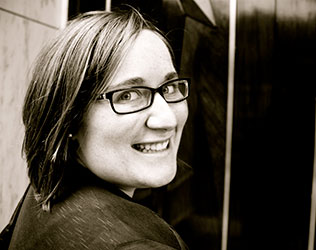 Carolyn Spencer
Monthly Newsletter Contributor since 2015
Email the author! carolyn@dvo.com