Worldly Christmas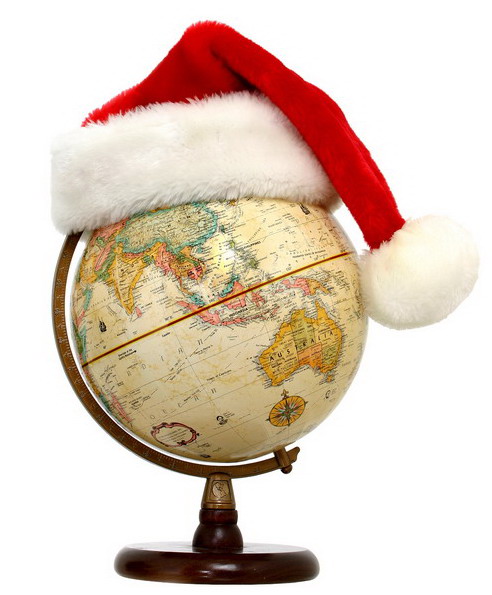 All around the world the holiday of Christmas cheer can be found. Many things are thought of at christmas time; the gifts, the ornaments, the shopping, the lights, the decorations, the tree, the clothes, the sales, etc! It can be easy to get caught up in the rush and commercialism of holidays as you run about trying to make it special. This was the predicament that Scrooge had with Christmastime. It was a time of wasted money, a time of buying things you shouldn't have. But as he was visited by Christmas Spirits he came to realize this special time of year was a time of giving, of love, of family gathering and of food. Yes, food. My favorite character in the timeless classic of A Christmas Carol is the ghost of Christmas Present. He is a jolly big man who is surrounded by food when Scrooge meets him. The happiness he shows Scrooge is in the family gatherings and the festive foods. I think that the most meaningful 'wordly' things about Christmas are just that: family and food.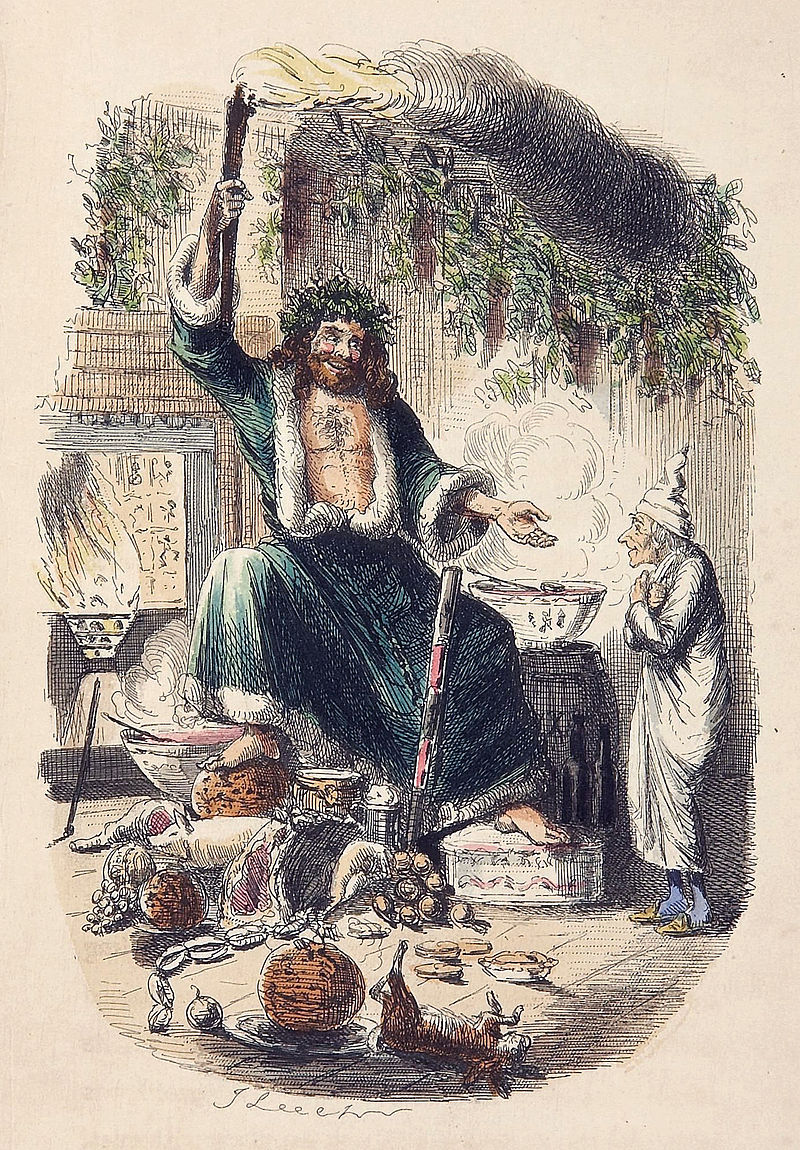 There is a joy that comes from these two things. All over the world families gather together during the holiday season to celebrate and to eat. In my home we always celebrated with a big breakfast. We would only open our stocking and one gift and then we would prepare our big giant feast. Looking back I am so thankful we didn't just dive in and start ripping open gifts, playing with toys or wishing we had one more to open. The smells and foods of Christmas morning bring back so many wonderful memories of welcoming widows, families, elderly or singles into our home. We had to use our ping pong table as our gathering spot to fit everyone! My mother would often let me set the table with our beautiful china and I loved making sure the table looked perfect. We had dishes that were always made on Christmas day brunch. My favorite was the poppyseed cake and the cinnamon rings. These dishes MAKE Christmas to me. Many celebrate with a ham or big turkey feast, but I love our simple breakfast meal that starts the day! Throughout the world special dishes are made for this treasured holiday, here are a few.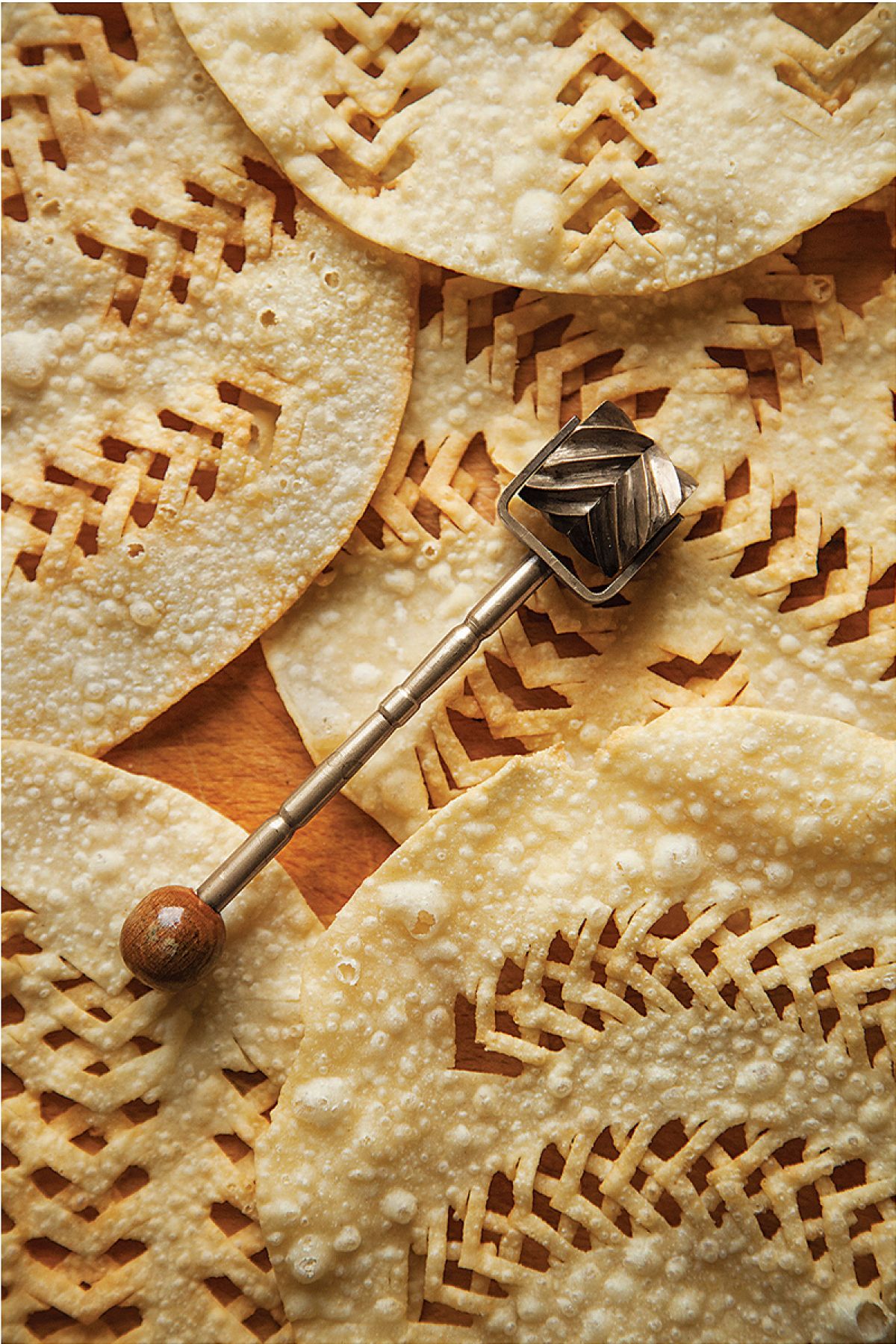 Iceland: Leaf Bread (Laufabraud)
Made of a thin, wafer-like dough, this crisp flatbread is a holiday tradition in Iceland. Many families make it together a few days before Christmas; some Icelanders joke that it's the only time of year the men will help in the kitchen. It's first cut into intricate geometric patterns, then deep-fried and saved to be eaten as an accompaniment to Christmas dinner.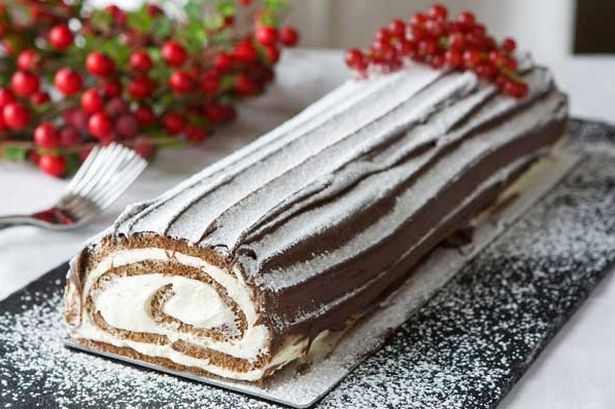 Germany: BUCHE DE NOEL (YULE LOG CAKE)
This version of the traditional French Christmas cake is filled with coffee buttercream and covered in chocolate ganache.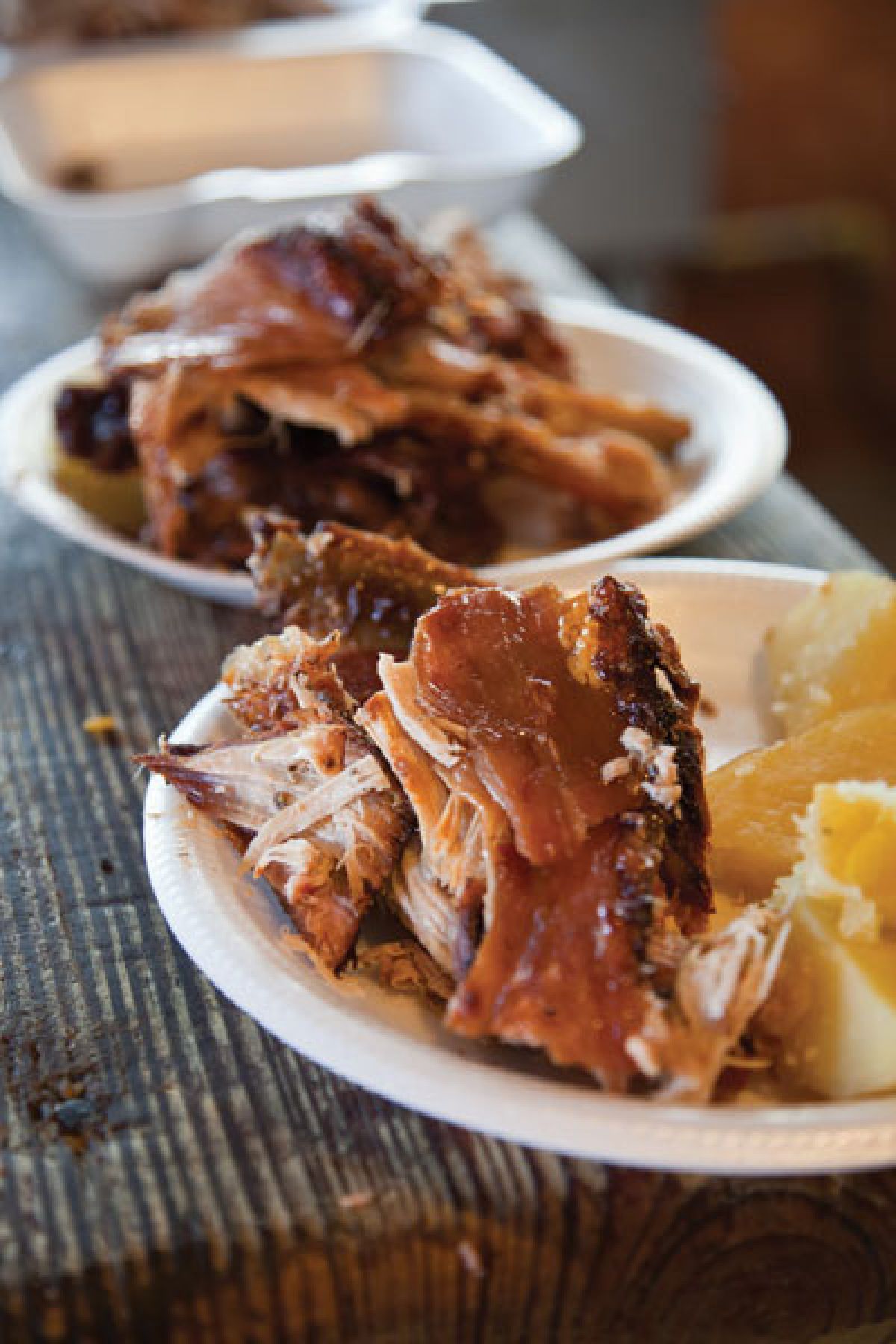 Perto Rico: PERNIL ASADO (ROAST PORK SHOULDER)
No Puerto Rican christmas is complete without Pernil Asado, roast pork shoulder that is slow roasted and seasoned to perfection with spices like garlic, oregano, orange juice, olive oil and cumin.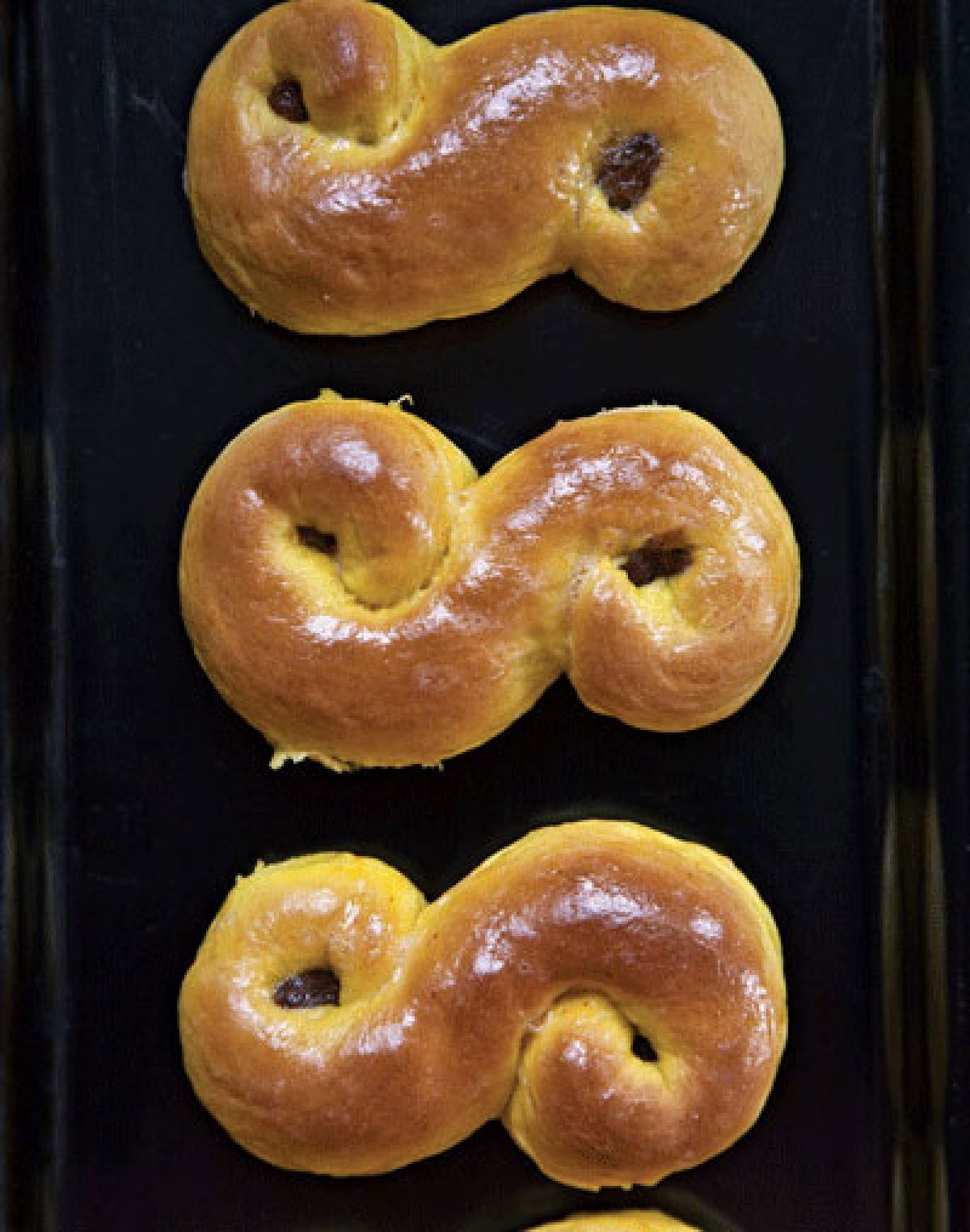 Sweden: SAFFRON BUNS
The secret to making these mildly sweet Swedish pastries, which are consumed by the dozen on Lucia Day in the run up to Christmas, is to steep the saffron in hot milk before incorporating it into the recipe.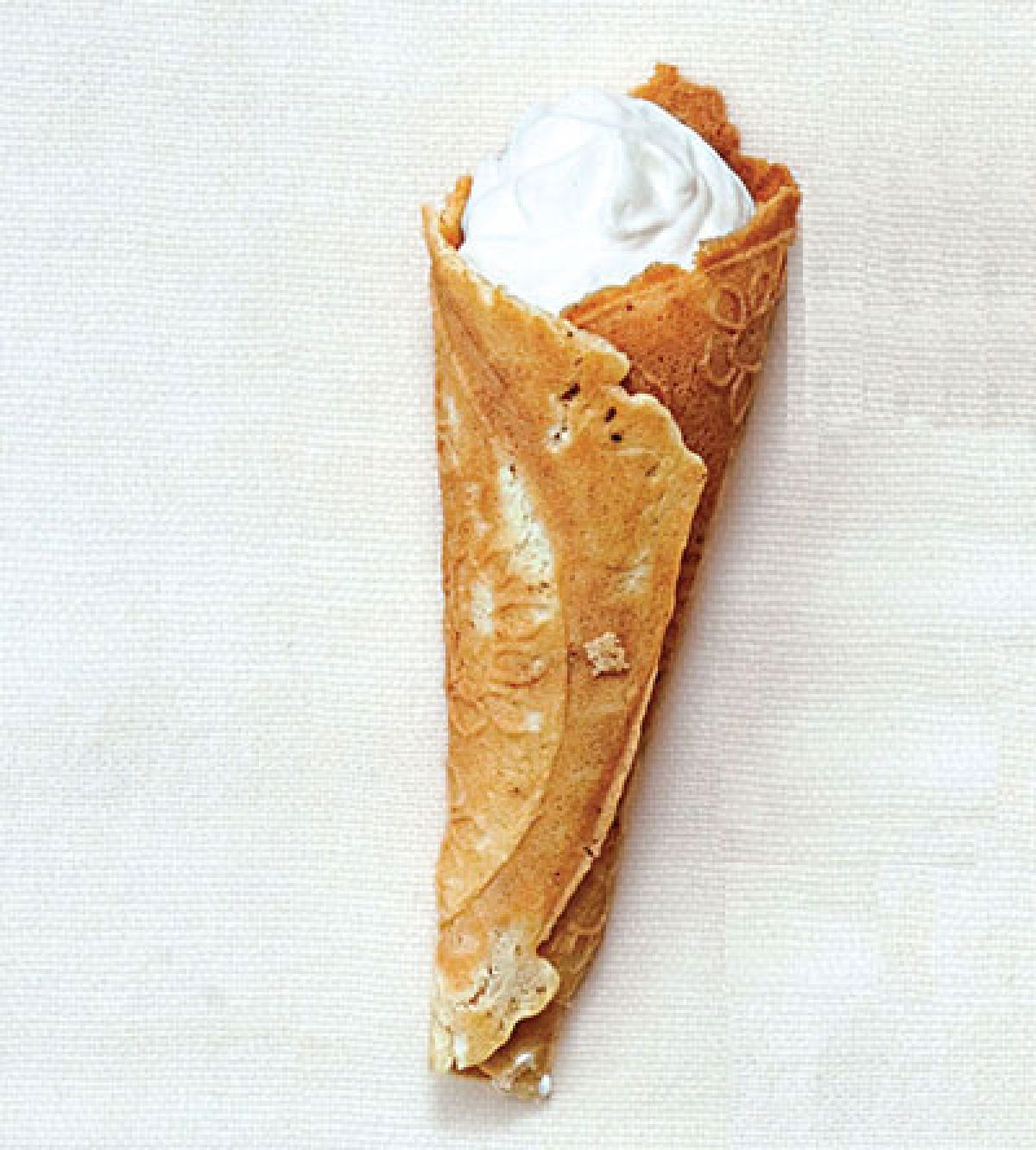 Norway: KRUMKAKES (NORWEGIAN WAFER COOKIES)
These Norwegian wafer cookies, eaten across Scandinavia during the Christmas season, are light and crisp and perfumed with cardamom. They're made like waffles on a special griddle that imprints an intricate design, and then they're rolled and filled with whipped cream.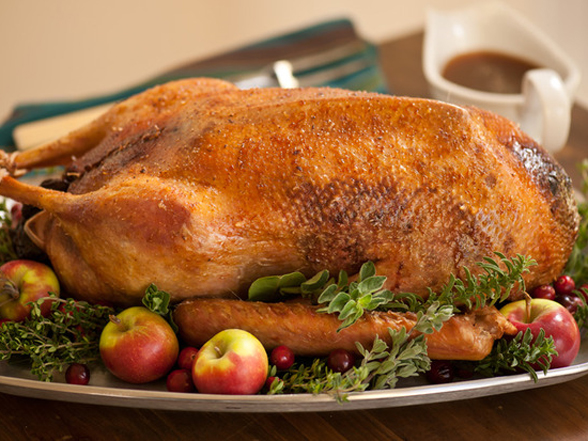 Austria: Christmas Goose
Christmas goose for Christmas Day has long been a tradition in Austria (as has carp on Christmas Eve). It is usually served with red cabbage and potato dumplings.
Think about what makes Christmas for you! Do you have a special tradition of food? What is that one dish that MAKES Christmas for your family? Maybe try making something from your heritage and roots this year. Or, have a different country you research each year and celebrate the way they do. Find out their traditions, eat their foods and learn to embrace the cultures of this beautiful world. Don't be a humbug and just think about the money and gifts, celebrate the important things (and eat good to)!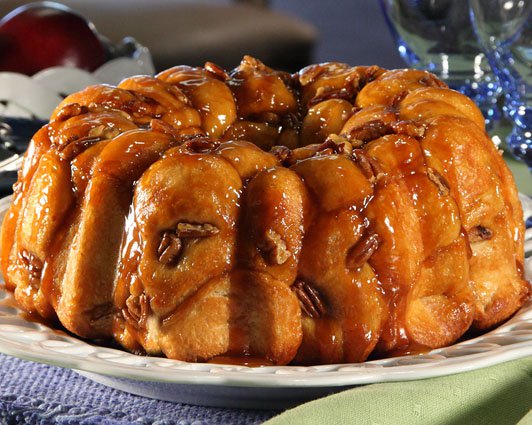 The Christmas Cinnamon Ring
Ingredients
• 14-16 Rhodes™ Dinner Rolls, still frozen
• 1/2 box butterscotch or vanilla pudding mix, non-instant
• 1/2 cup pecans, chopped
• 1/2 cup brown sugar
• 1/2 tsp cinnamon
• 1/2 cup butter or margarine
Directions
1. Arrange rolls in sprayed bundt pan, in a zig zag fashion. Sprinkle pudding mix and pecans over the top.

2. Combine brown sugar, cinnamon and butter. Heat together until butter is melted and a syrup is formed Pour syrup over rolls. Let rise until double in size or even with top of bundt pan. This can take 5-6 hours depending on the warmth of your home.

3. When the dough is ready, bake at 350°F for 30-35 minutes. Cover with foil the last 15 minutes of baking to not let it get too cooked on top.

4. Let the dish sit for a little bit to let it set a bit, but then flip the bundt pan over onto your serving dish. Let gravity begin to loosen it from sides of the pan, if it needs assistance use a knife to poke down the sides of the pan to help it out.
5. ENJOY!
Add Recipe to Cook'n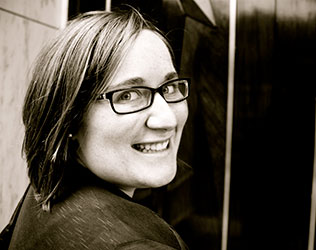 Carolyn Spencer
Monthly Newsletter Contributor since 2015
Email the author! carolyn@dvo.com