Homemade Cocoa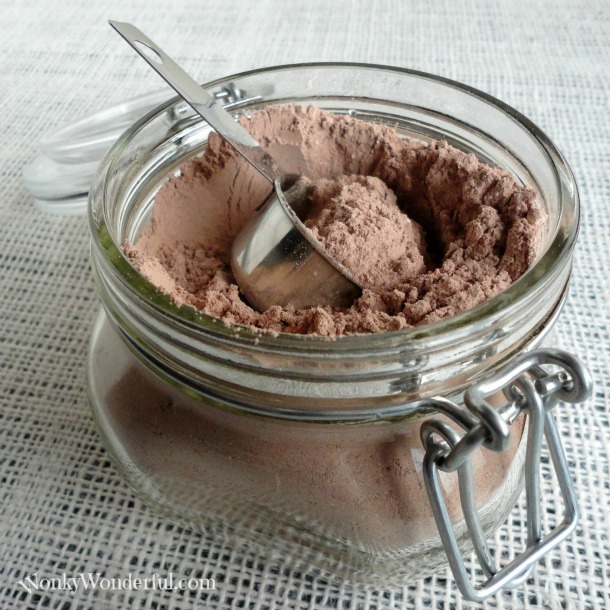 What makes a winter day more cozy then cocoa!? Nothing? I thought not. I love a good warm mug filled with chocolatey cocoa with a few marshmallows on top with a peppermint stir stick. Mmmm. I think I'll go make a cup right now. Do you have a favorite cocoa brand? My family always grew up sipping Nestle cocoa. But sometimes we would get a special can or two of Stephen's cocoa. My little sister is the queen of cocoa making and has a whole process for it. She claims it always tastes better if you put the water in the mug first and then the powder. I always admire the creams put into them at coffee shops that are swirled into hearts or shapes. Cocoa is quite the art. Have you ever homemade your powder?
I have seen so many fun ideas of making your very own powder and gifting it to neighbors and friends. There are hundreds of adorable ways to package it and share it and it's always something people enjoy during the holiday season. I love the layered look like the one above, but you can mix it all together in all sorts of different containers, you can give it in a mug, you can add a candy cane tied to a can, anyway you package it it's bound to make a great gift. Or just make a big batch for your family to enjoy all winter long. There are so many recipes are out there. But I have hunted down the best one. Or so Pinterest claims :). And also another one that adds in candy cane, which is my personal favorite during this season.
Hot Cocoa Mix
INGREDIENTS
• 2 cups powdered sugar
• 1 cup unsweetened cocoa
• 2 1/2 cups non-dairy creamer
• 1 teaspoon salt
• 2 teaspoons cornstarch
DIRECTIONS :
1. Combine all ingredients in a mixing bowl and incorporate evenly.
2. To make cocoa: Use about 2 tablespoons of mix per 1 cup of hot milk. Top with marshmallows and whipped cream!!!!
Add Recipe to Cook'n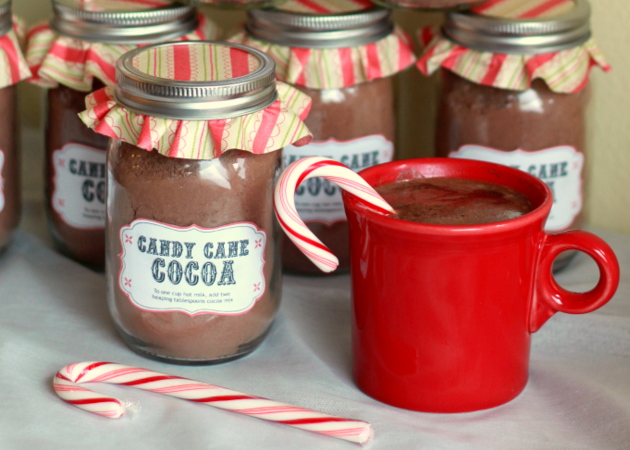 Candy Cane Hot Cocoa Mix
yield: 7 PINTS prep time: 20 MINUTES total time: 20 MINUTES
INGREDIENTS:
5 cups Dutch process cocoa powder
3 cups granulated sugar
1/3 cup cornstarch
2 teaspoons kosher salt
4 (3.5-ounce) dark chocolate bars (I use Lindt 90% cacao midnight dark chocolate)
4 (3.5 ounce) white chocolate bars (I used Lindt white chocolate bars)
15-20 candy canes
DIRECTIONS:
1. Put the chocolate bars in the freezer for about 10 minutes. This will help you grind them in the food processor without the chocolate melting.
2. In a very large bowl, whisk together the cocoa powder, sugar, cornstarch, and kosher salt.
3. Break the dark chocolate and white chocolate bars into the food processor and pulse until the chocolate is ground into small crumb-size bits. Add to the cocoa powder mixture.
4. Break the candy canes into pieces and add to the food processor. Pulse until they are ground. Add to the cocoa powder mixture and chocolate.
5. Stir everything together, then add to the food processor in batches and grind until the mixture is a fine powder consistency.
6. Add to mason jars and gift away!
7. To make the cocoa, add two heaping tablespoons cocoa mix to one cup (8 ounces) warm milk and add a candy cane stir stick.
Add Recipe to Cook'n
Cocoa is great just plain, but adding in some flavors can spice it up every once in a while. If you are having a family get together or a special party try setting up a cocoa bar with lots of toppings and delights to create your own mix of cocoa. Here are a few toppings and add in's that I love:
• A drop of vanilla, or almond extract or peppermint.
• A york mint patty or andes mints
• A dash of cinnamon
• Whipped Cream
• Caramels or Caramel drizzle
• Scoop of Ice-cream
• Hershey Kiss or Hug
• Peanut Butter Cups
• Chocolate or White Chocolate Chips
• Crushed graham crackers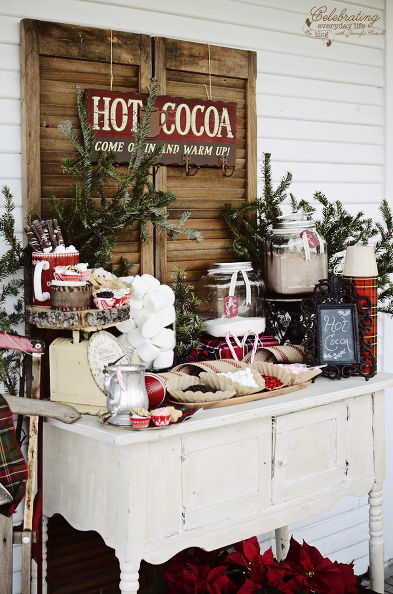 There are so many ideas of things to add to your cocoa! I hope that this season you enjoy a glass or several hundred glasses ;) of cocoa. Try making your own homemade mix and your neighbors will love you if you share it to them! What are some of your favorite cocoa add in's? Please share with us below!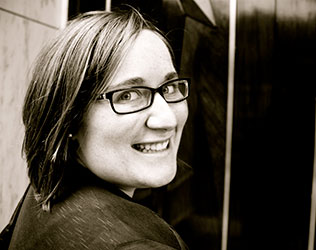 Carolyn Spencer
Monthly Newsletter Contributor since 2015
Email the author! carolyn@dvo.com