Well-Loved, Handed-Down Recipes Shared by Cooks Across the Country
From: Gooseberry Patch
Secrets from Grandma's Kitchen is filled with well-loved, handed-down recipes shared by cooks across the country. Granny's Hotcakes and Eggs for a Crowd will bring 'em to the breakfast table in a hurry! Serve Summer Vegetable Soup and a basket of Corn Fritters for a simple and satisfying lunch.

At dinnertime, your family will be delighted when you serve up comfort foods like Braised Swiss Steak, Grandma Ella's Chicken & Dumplings and Pork Chop-Potato Scallop, with Sharon's Freezer Slaw and Skillet-Fried Sweet Corn to round out the meal.

Celebrating with friends? Secret-Recipe Shrimp Salad, Mama Meg's Stromboli, Gram's Chicken Dip and Anniversary Punch will make the get-together a big success.

Of course, Grandma's desserts are not to be forgotten. Nanny's Chocolate Cupcakes, Gram's Whoopie Pies, Strawberry Shortcake Supreme and Anna Mae's No-Fail Peach Cobbler are just as good as you remember them, with an extra helping of nostalgia.

Every recipe uses familiar ingredients, with easy directions and hints for success. You'll also find lots of tips for delicious cooking plus simple ideas for sharing food and fun with family & friends. So get ready to cook!



Reviews

"LOVE this cookbook. It reminds me of one my Mom bought for me from Our Church years ago. I'm sure I will get a LOT of use from it." - kippy

---
"Never can go wrong with a Gooseberry Patch cookbook. Some of the recipes are Cajun Breakfast Muffins, Brown Sugar-Blueberry Muffins, Shoepeg Corn Salad, Mom's Macaroni Salad, Chicken Schnitzel, French-Fried Tomato Sandwiches, Mama's Butterscotch Pie & Peanut Butter Meltaway Cake just to name a few."
--Lucky C.
---
"Love all the Gooseberry cookbooks. The recipes are easily prepared using ingredients that many times I have on hand. Good addition to my collection."
--Sarah Harris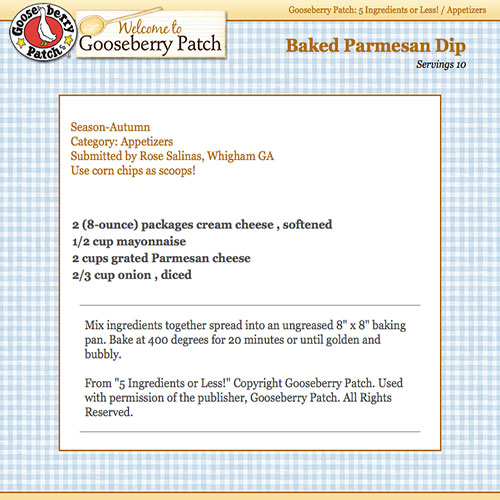 Includes the Gooseberry Patch Theme
About the Author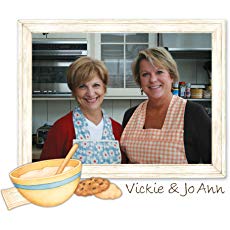 Gooseberry Patch was founded in 1984 by Vickie Hutchins and Jo Ann Martin, two moms looking for a way to do what they loved and stay home with kids too.

25 years later, they're best known for their collection of family-friendly, community-style cookbooks. Each book is created with today's time-strapped, budget-conscious families in mind and filled with recipes shared by cooks all across the country. Along with treasured family recipes, each book includes the stories the go along with these tried & true dishes.