Kitchen Pantry: The Best of the Rest, From Pinterest Caramel Coconut Marshmallow Balls
---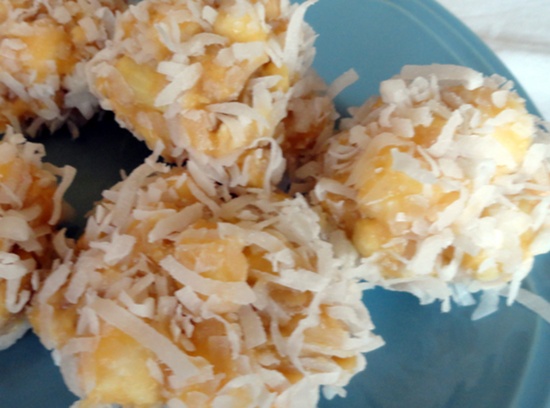 Serves: 5
Total Calories: 339

In 2-quart glass measure, place caramels, butter and half 'n half. Cook at HIGH 5 minutes in the microwave, or until melted and smooth, stirring after 3 minutes. Stir in sugar until smooth; add peanuts. Stir in marshmallows just until lightly coated.

Mixture will be cool enough to shape caramel mixture into balls; roll in coconut until well coated. Store in covered container.

http://pinterest.com/pin/75857574946144368/

------------------------------------------------------------------------

I followed the directions exactly, with the following changes:

I could not find regular caramels for the life of me. I am not even kidding, and I thought it was the silliest thing ever. I did find something new however. Kraft now makes caramel balls, which essentially are little round balls of the old school cello wrapped caramel. I located them in the baking aisle near the chocolate chips. They melt a lot faster than the standard caramel, due to size, and instead of the directions saying to melt the caramel with the butter and half and half, for five minutes, I just stopped at the three minute mark. I also chose to use milk, and butter rather than half and half and margarine. Another change I made is, I melted the caramel in a 2 cup measuring cup, and then dumped it into a large glass bowl. I did not need any additional supplies, or ingredients, all the ingredient amounts were perfect! This made about 25 little balls, and they look so pretty.

Here is my end product: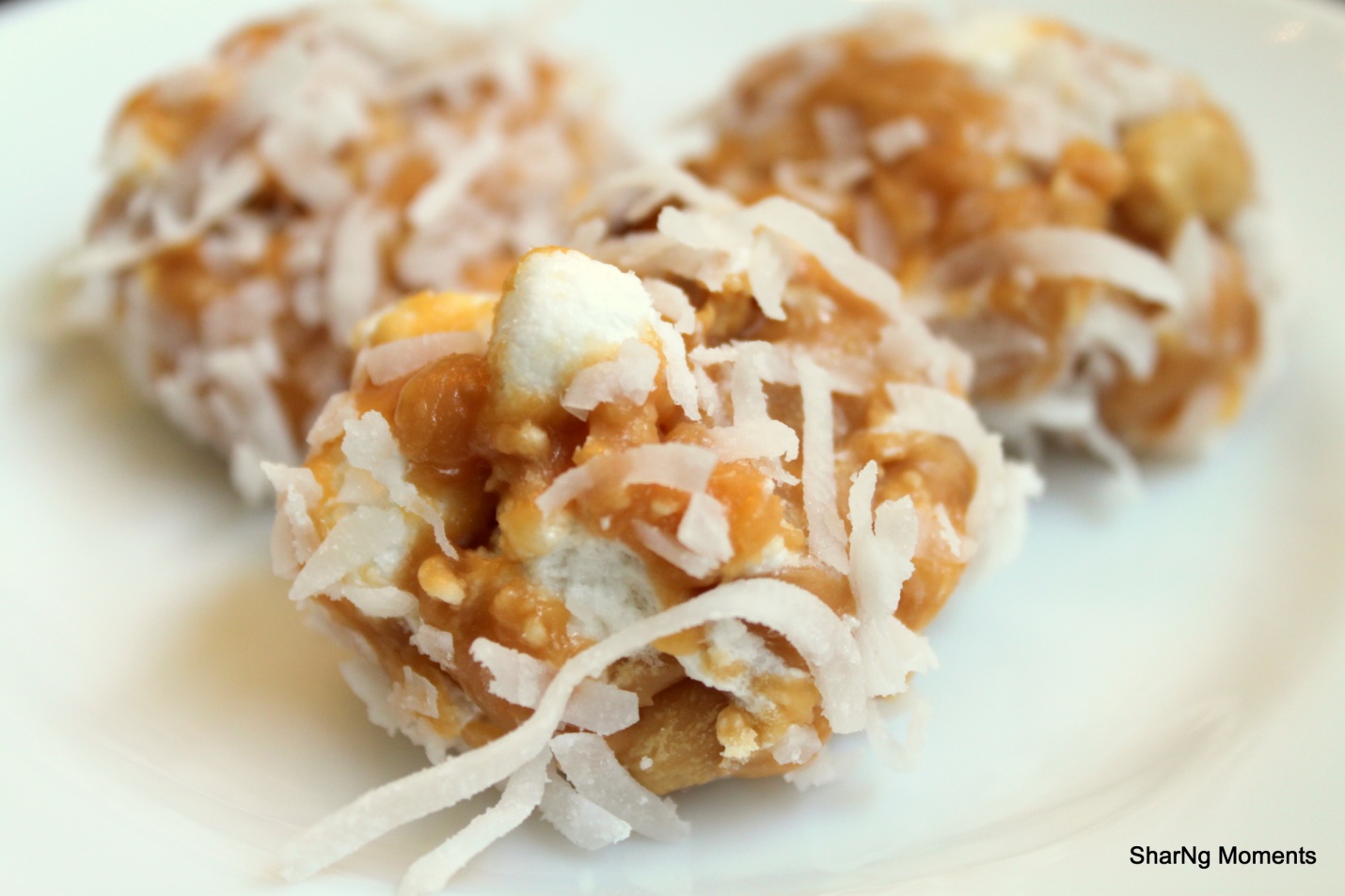 Not too bad if I say so myself! Easy to make, stable enough to travel in lunches if needed, beautiful and tasty! I think you could easily leave out the peanut for those with nut allergy. Now, I think I might have to taste test these again?.. welp? still delicious!

Do you have any suggested Pinterest pins you would like me to try out for upcoming issues? Let me know!